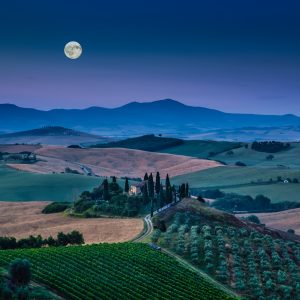 Experience an enchanted evening at the vineyard, with a Tuscan dinner under the stars and a stroll through the vineyard, all while serenaded by live music and sipping on wine! This is the perfect occasion to create that perfect outfit that exudes the elegance and class of Italian wine country!
Each ticket includes an elegant three-course dinner, live music, a stroll through the vineyard and a glass of Veramar wine, with a cash bar to follow.
Reservations are required by September 20, 2017
http://www.veramar.com/scripts/eventPg.cfm/_/772/Tuscany-in-the-Moonlight/
Enjoy a seated wine tasting experience in the rustic Tuscany elegance of Veramar Vineyard, while taking in the view from our tasting bar in Bella's Corner. Our Enhanced Tasting is ideal for the Epicurean-minded person, or as a way to experience the wine-country lifestyle as you never have before.
This wine tasting experience includes wines from our exceptional current releases along with some of our most sought-after library bottlings. About an hour-long, this seated tasting is paired with a gourmet Charcuterie plate, giving you a complete wine and food tasting experience.
Our Estate Club members receive ½ half off enhanced seated wine tasting experiences.
http://www.veramar.com/scripts/eventPg.cfm/_/781/Enhanced-Wine-Tasting/

Celebrate Virginia Wine Month with our annual festival, Rock the Grapes! In addition to our selection of Veramar Vineyard wines, James Charles Winery & Vineyard and Bogati Winery will be there with award-winning wines as well!
Featuring awesome live music and amazing local food, this festival is fun for everyone. You'll have the opportunity to stomp grapes, just like in I Love Lucy!
Your ticket includes admission, a souvenir wine glass, and two tasting vouchers redeemable for any of the three wineries represented at the festival.
Tickets are $10 in advance ($8 for Estate Club members) and $15 at the gate.
Grape-stomping will be available from 2:00 – 4:00, and there will be a sign-up sheet at the gate to let us know you're interested.
Due to limited seating, guests are encouraged to brings their own blankets and/or lawn chairs. No pets are allowed at the festival.
This event will go on, rain or shine, and tickets are not refundable for weather-related reasons.
If you'd like to reserve a table, you can email us to make arrangements.
http://www.veramar.com/scripts/eventPg.cfm/_/773/Rock-the-Grapes!-Festival/