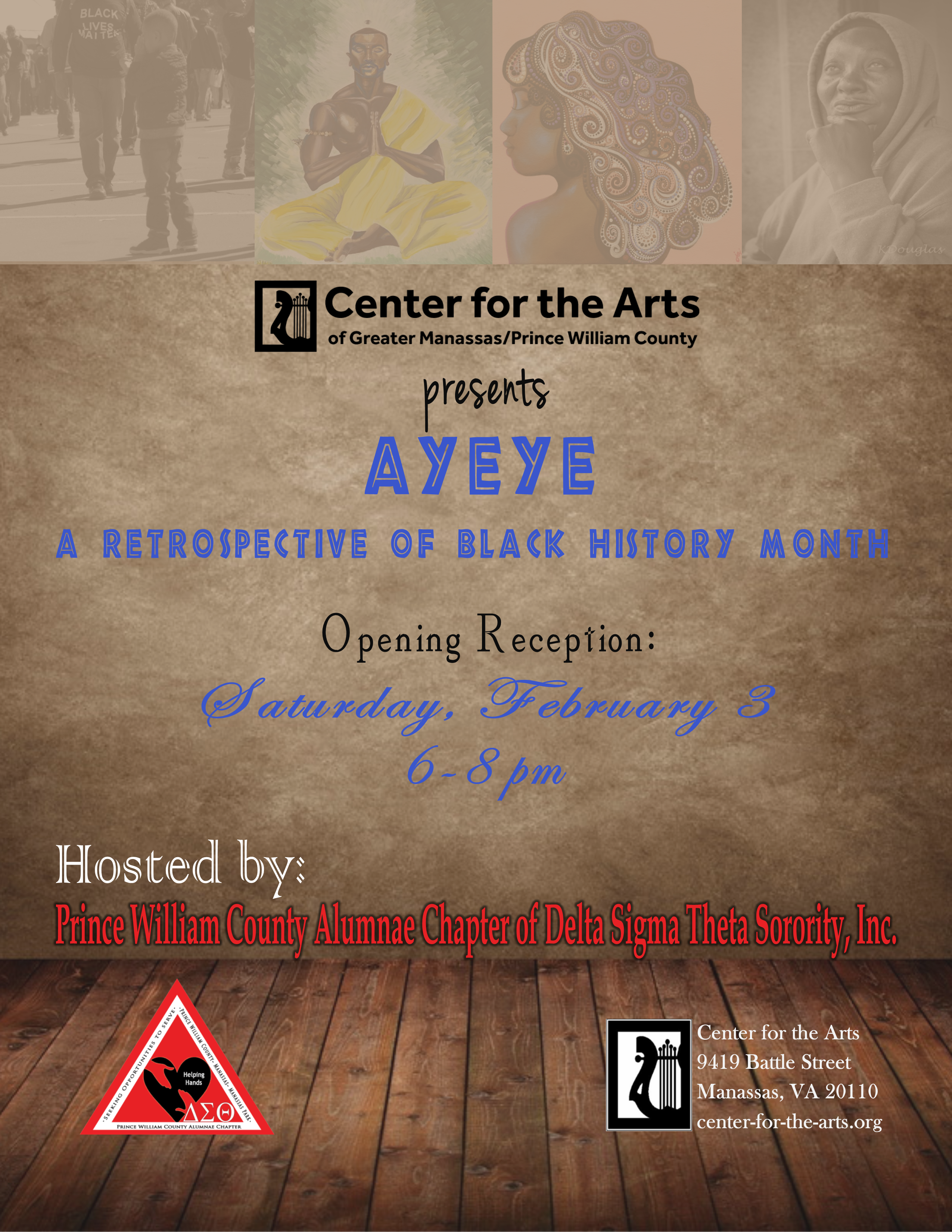 Ayeye: A Retrospective of Black History Month
(January 30 – March 2, 2018)
To commemorate Black History Month, the Center for the Arts has scheduled an exhibit exploring art works by local and regional African-American artists. This eclectic and collaborative exhibition includes photography, painting, and mixed media with subject matter ranging from studies of African culture and history to nature and travel photography. The term ayeye means "celebration" or "ceremony" in Yoruba. Ceremonies are considered a core value in Yoruba culture and involve the participation of not only family, but community. Join us in celebrating culture, history, and community at the Opening Reception, Saturday, February 3, 6-8 PM. Receptions are free and open to the public.
*********
Greater Manassas/Prince William County sponsors theatrical productions for children and adults, teaches arts classes, promotes visual arts and provides community outreach programs for local youth. Founded in 1984 by a group of artists and art lovers, the Center aims to enrich the quality of life in the Northern Virginia suburbs through arts performance and education. A theater, an art gallery and classrooms are located in the historic Candy Factory building in Old Town Manassas, at 9419 Battle Street.