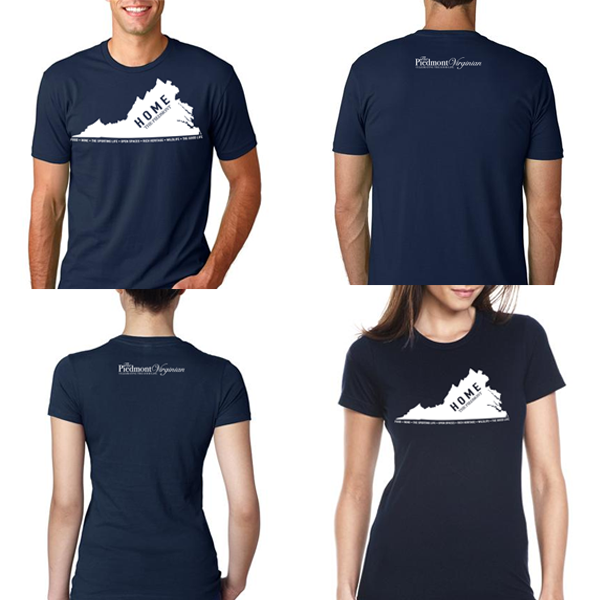 ORDER YOUR "Home: The Piedmont" T-SHIRT
Wear your Piedmont proudly with our 100% cotton, light weight, yet durable, Piedmont Home t-shirt! Our t-shirt promotes all that so many of us know and love about the region we live in, travel through, and for many, even vacation in.
This Virginia state t-shirt features a large "HOME" stamp with "The Piedmont" nestled underneath of it—showing the area of our Piedmont region. At the base of the state you'll find the things that our magazine promotes—food, wine, the sporting life, open spaces, rich heritage, wildlife, and the good life.
NOTE: WOMEN'S SIZES are fitted and run a size smaller than listed.
IF YOU DO NOT SEE YOUR SIZE BELOW, please contact us (amy@piedmontvirginian.com) and we'll place you on the next order of t-shirts.