Christmas in Middleburg. Friday–Sunday | Parade Begins Saturday at 2 p.m., Middleburg. We all know Jay Hubbard's iconic photograph: foxhunters in their gleaming reds, flurries of snow, the hounds trotting through the idyllic streets, the foggy breaths of an elated audience. The Hunt Review is back again this year, as are the hayrides, parade floats, crafts fair, and a tea party and a matinee of The Nutcracker performed by Loudoun Ballet Company. The morning starts with a breakfast with Santa Claus himself and ends with Spirits of Middleburg, a pairing of the historic town's ciders, spirits, and wines with the delicious cuisine of its many excellent restaurants. So come early, wander through boutiques like Lou Lou's and Tully Rector, grab a cup of cocoa from Cuppa Giddy Up (or perhaps a hard cider from Mt. Defiance Cidery & Distillery), a coffee from Middleburg mainstays Common Grounds and Market Salamander, and partake in the festivities that surround The Most Wonderful Time of the Year.
Steep Canyon Rangers with Larry Keel. Saturday, Doors Open at 7:30 p.m., Jefferson Theater, Charlottesville. Steep Canyon Rangers effortlessly walk the line between festival favorite and sophisticated string orchestra. They're as danceable as the most progressive, party-oriented string band, and equally comfortable translating their songs for accompaniment by a full symphony. It's that mix of serious chops and good-natured fun that earned the Steep Canyon Rangers the Grammy Award for Best Bluegrass Album for 2013's Nobody Knows You and that drew celebrated comedian and banjoist Steve Martin to them when he needed a backing band. The Rangers are world-class musicians who are just as at home taking the stage at Carnegie Hall as they are knee-deep in a mountain brook, fly rod in hand. Don't miss out on a night of song and dance with these bluegrass aficionados!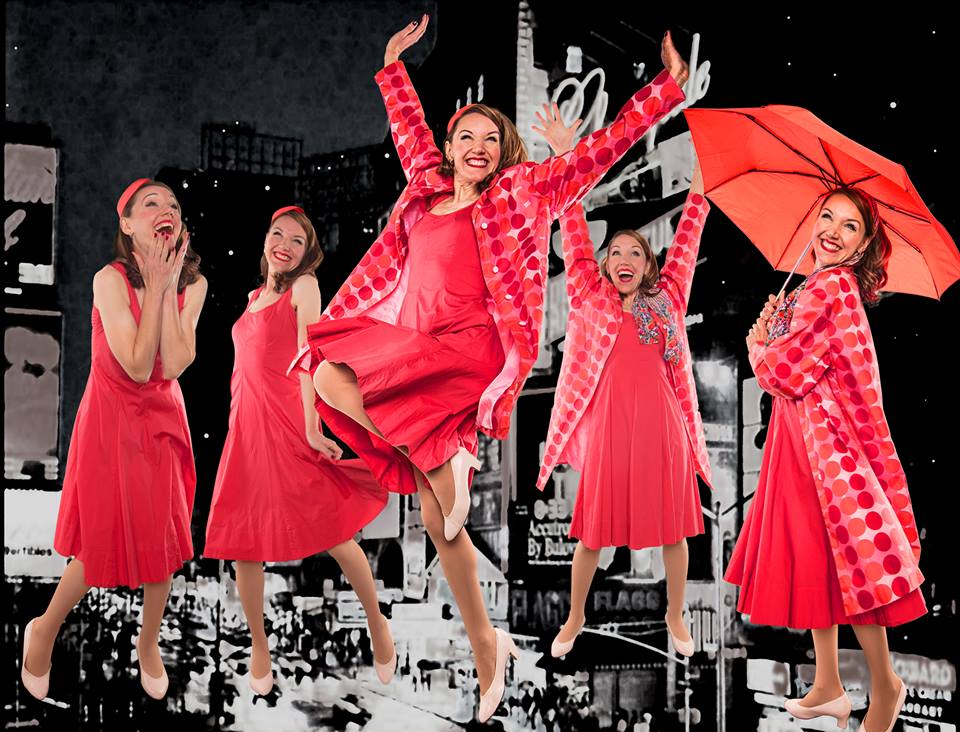 Sweet Charity. Friday and Saturday, 8 p.m., Performance Runs through January 6, Live Arts, Charlottesville. Charity may be down, but she is never out. Persistently optimistic, unfailingly upbeat, this indomitable dancehall dreamer carves out a place in her world where she is seen and heard and valued on her own terms. The Guardian praised the play's wry humor and resonance: "It's slick, it's funny, but it is also… nudging us towards a question: how to be good, in a world such as this?" This ruefully comic story by Neil Simon has the perfect combination of heart and edge and a heroine you can't help but root for!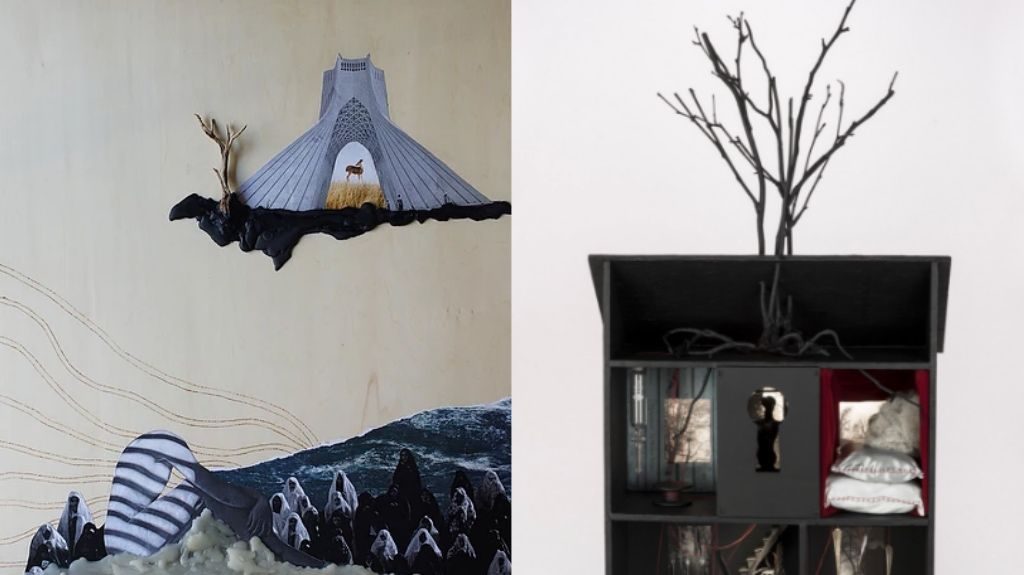 COMING SOON: Ephemeral Treasures. Exhibit Opens Tuesday | Opening Reception on Wednesday, 6–8 p.m., Hylton Performing Arts Center, Manassas. Ephemeral Treasures features work exploring the magical and evanescent nature of dreams, visions, fairy tales, desires, hopes, and elusive longing through the collage and assemblage works of Zofie Lang and Mojdeh Rezaeipour. Through delicate collages featuring encaustic details incorporating foraged materials, Mojdeh Rezaeipour's work evokes tender and forceful imagery asking the viewer to reflect upon the mesmerizing everyday encounters that connect our inner and outer worlds. Zofie Lang's elaborate and intricate assemblages delve deeply into our subconscious to reveal themselves as magical vessels of transformative imagination prompting the viewer to contemplate the tender and forceful imagery and become lost in a world of dreamlike wonderment and curiosity. Often working with wood and photography, both artists create new realms filled with story and introspection through a fierce accumulative culmination of purposefully found and mindfully reconstructed elements.