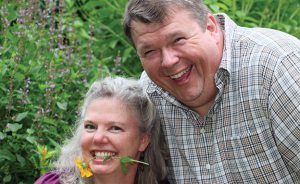 We are delighted to feature this excerpt from Lily Barlow, the Mystery of Jane Dough by Carla Vergot, Haymarket resident and longtime writer for The Piedmont Virginian. We have long appreciated Carla's writing, which revolves around her garden as it helps her through life's ups and downs in stories related with a dry humor and sometimes heartbreaking honesty. 
Lily Barlow, the Mystery of Jane Dough is part romance, part mystery, and totally entertaining. It's set in Marshall, Virginia, and stars Lily Barlow, a UVA co-ed who comes back home begrudgingly to deal with her family's struggling bakery, her best friend Jack (who suddenly wants to be more than friends), a quirky landlord, and some aggressive chickens, all while trying to solve a mystery of an unidentified murder victim. We couldn't put it down, and you won't be able to either. 
---
Without so much as a handshake, I had my apartment. Cleaner and more comfortable than I could have hoped… It was around six p.m. when I jumped in the Wrangler…My destination was Cinco Sombreros, a small, turquoise-colored Mexican dive on the edge of town…I didn't bother to text [Mercedes]. She'd be there. She was always there.
Mercedes poured me a shot of ice cold tequila and put a basket of chips and a bowl of guacamole in front of me… [She] pulled a stool to the other side of the bar and started slicing limes…
"What are you going to do?" she asked.
"If drinking is an option, I think I'll just do that." 
"Here's my advice…Go home, google 'dough,' and start researching. Learn everything you can about it. Get intimate with it. Embrace it. Maybe you hate the bakery so much because it's always been an adversary." 
"Learn to love it?" I couldn't have sounded more incredulous. 
"No," she shook her head. "That's not what I'm saying." She started again, "You know that chiquita in the books you like so much? Stacy Prune?" 
"Stephanie Plum," I corrected, tartly. 
"Yeah, yeah. P fruit. Prune, pear, peach, pomegranate," she said and smiled her wicked smile. "Pull a Plum. Get all undercover with dough. Detective the shit out of it. Find its weaknesses and exploit them. Maybe, on your terms, you'll decide you could have a relationship with the bakery after all. If there's no bakery, Lilita, how will you pay for college?…"
I didn't have time to respond. From my stool, I watched Wayne Davis and Joe Turner meander into the restaurant. Hell's bells and sizzling snowflakes. The place was mostly empty, but they made their way to the one table that was annoyingly close to our spot at the bar. Joe circled around and pulled me off my perch. "Lily Barlow. Mmh, girl." He leaned in for a hug. "When'd you get home?" Hugging was kind of a standard greeting in these parts, so after Joe, I stepped over and gave Wayne a hug. 
"Today," I answered, and to underscore just how recently I had arrived, I added, "Haven't even seen Dad and 'em yet." 
Wayne and Joe were friends of ours who drove boom trucks for Republic Building Supply. It was clear from the day's worth of dirt on their clothes that the boys had just gotten off work and were stopping in for a beer before getting serious about their Friday-night options. Oh, and Joe happened to be Jack's older brother. My Jack. Best friend Jack…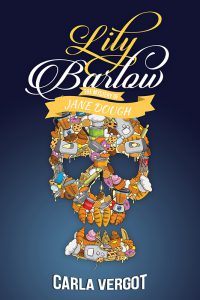 On the slim chance Jack didn't know I was home, I gave it about fifteen seconds before he heard it from Joe. I watched a waitress drop two bottles at their table, and in my peripheral vision I saw Joe punching something into his phone. 
Didn't matter. I was fixin' to leave anyway. I got up to hug Mercedes, which, like any alcohol-laced goodbye, took longer than necessary. During the process, I was surprised when a strong arm came from behind and pulled me into a broad, hard chest. I felt a kiss land on the side of my head. 
"Lily of the Valley," Jack tightened his embrace. "When'd you get back, girl?" 
Disengaging from the awkward backwards embrace, I turned around to face him. "Hey, Jack-a-lope," I drew out my greeting, taking him in. After I gave him the once over, I asked, "You here for tacos?" 
"Nope. I'm here for you. Joe texted to say you had a few shots. I'll drive you home. I'm on later tonight, and I don't like working single car accidents, especially when they involve people I care about." 
I considered just how much I had to drink. It'd been over the course of a couple three hours, and it wasn't like I slammed shots the whole time. "I haven't had that much." 
"Listen, it's been my experience that you never know exactly how much you've had. So, since I'm here…" he gently nudged me…
Outside…I climbed into his truck…All too soon, [he] opened his door, triggering the obnoxious dinging noise that brought me out of my half sleep. Now I felt every ounce of the alcohol. I let him walk around the front of the truck, because he always opened doors for women…
He helped me out and I dug for the orange starfish in my pocket. The stairs looked a little steeper than they had this afternoon, and I leaned on him, enjoying his clean soapy smell. Then I asked him a question which showed I definitely had too much to drink. "We've been friends for a long time," I started. It looked like he was adding it up in his head. 
"Sixteen years, right?" He filled in the number. 
"If we've been friends for sixteen years, why haven't we ever slept together?" 
He made a soft, hum sound, waited a beat and whispered close to my ear, "Here's the thing, Lily. We just haven't slept together yet." 
I stumbled on the next step, but I didn't know if it was from the buzz or this new information. 
"Tonight?" I suggested, surprising myself.
"Not tonight."
"Why not tonight?"
"Two reasons. First, you're stressed, which likely accounts for reason number two, you're drunk." Checking to see that I was listening, he said, "When we do, it'll be awesome, and you'll wanna remember it." 
He took the key, unlocked the door, and maneuvered me toward the bathroom. The place was small, so there were only two doors it could be. 
"Can you stand?"
"Yes," I insisted, holding the doorknob tight.
"Can you pee?"
"Yes."
"Good. I'll wait here."
When I was done, he was right where I left him, only with a glass of water and two Tylenol. I had no idea where the Tylenol came from. For never having been a Boy Scout, Jack was always prepared so he probably brought the pills with him. I drank about half, handed the glass back, moved to the couch and plopped down. Looking up, I smiled. "Thank you." 
"You're welcome. Do you need anything?" Tipping my head to think, I decided I didn't need anything. He reached down for my hand and hoisted me up off the couch. "I'll come by tomorrow around ten and take you for the Jeep. Lock the door when I leave." 
I followed him to the door, where he gave me a long hug that felt like a warm blanket. He pulled his hands down my bare arms, stopping to grab hold of my wrists, "I'm serious about what I said." 
I blinked, "About locking the door?" 
"No, Lily. About sleeping together." He let himself out before I could process the comment, let alone formulate a reply. I was still thinking about it five seconds later when he rapped on the other side of the door. 
"Lock it." 
Clicking the deadbolt, I heard his heavy boots disappear down the steps, but I side-stepped to the little window and moved the curtain an inch to spy. Jack stopped by his truck. I saw him tip his Washington Nationals ball cap, something he did when greeting women. Was he talking to somebody in the yard? Miss Delphine? I could make out a shadow at the dark end of the porch and a slow, rhythmic movement. Was she in the rocking chair? He nodded in that direction, got in the truck and left. 
Back on the couch, I finished the glass of water, wished I had another beer, and tried to remember something from the bar. Something Mercedes told me to do. Google something? What was it? Something to eat? P fruits? No…No…Dough! Yes, google dough. Embrace the dough. Be the dough. 
I flipped open the Mac, stumbled over to the fridge for the WiFi code, checked the fridge in case the last tenant left a bottle of beer in there, cursed the last tenant for drinking all the beer, and headed back to the living room. 
A notoriously bad speller, my hazy mind and slow fingers were not helpful, so the first thing that made it into the search window was the wrong kind of dough. I typed the letters d-o-e and hit enter. 
*** 
It was a chicken noise that roused me from the hypnotic Doe stupor at five thirty a.m. I hadn't been to bed. In fact, I hadn't moved more than a few inches within the burrow of macramé pillows on the couch. Remembering my commitment to feed Miss Delphine's chickens, I slipped on a pair of lime green flip flops and took the stairs nice and slow 'cause of the hangover. 
At the bottom, I encountered one of them blocking my way. We stared each other down for about thirty seconds. 
"C'mon, McNugget, get outta the way." 
***
It was ten-o-five when I heard the knock and yelled, "Come in!" 
"Why isn't the door locked?"
"What?" I said from the couch.
"The deadbolt. Remember? You locked it last night when I left."
It took me a few seconds to think it through, but I got there. "Oh, right," I nodded. "I forgot to lock it back after I fed the chickens at the butt crack of dawn this morning." 
Jack retrieved two large cups of coffee wedged carefully into opposite corners of the box he set on the kitchen table. I knew one was black and one had plenty of cream and sugar. Handing me the cream and sugar, he repeated, shaking his head in obvious confusion, "Wait. You fed the chickens?" 
"Not by choice, believe me. It's a little arrangement I have with Miss Delphine." 
"Well, how did that go?" 
"I'll tell you exactly how it went. I would have dialed 911, except my freakin' phone was up here on the freakin' coffee table." 
He laughed. I guessed he was trying to imagine me running from a single chicken, and then chickens plural. Couldn't blame him. I didn't possess one chicken-related skill… 
I watched him take in my messy brown ponytail and overall rumpled appearance. He seemed to notice I was still wearing the shorts and Abercrombie tee I had on yesterday. 
"Did you sleep?"
In mid coffee-sip, I shook my head no, avoiding his blue eyes.
"Why not?" he asked, genuinely confounded. 
"Jack, you don't want to know," I sighed.
"Literally, more than anything." He grinned.
"I kinda got sucked into something on the computer." 
"Can you tell me about it while I check the batteries in your smoke detectors?" He moved over to the box he brought with him and unloaded several new smoke alarms and an unopened Costco-sized sleeve of nine-volt batteries. After a quick walk-through, which he could have done standing in one spot and turning in a circle, he asked, "How's your head this morning?" 
I groaned for emphasis. "I could damn sure use an aspirin. You got any in that box?" 
"Down in the truck. Cover your ears while I test this one." He was standing on a kitchen chair, which didn't look safe at all. 
The smoke alarm only made a few sickly chirps. He popped the cover and replaced the battery. With that one in good working order, he pulled the chair into the bedroom and got to work screwing one to the ceiling in there. 
"Is that for when I'm in here burning up the sheets with my latest conquest?" I smirked from the doorway. 
"For when we're in here burning up the sheets." Over his shoulder he gave me one of his trademark winks. Was that a reference left over from something we talked about last night? Good Lord, did we kiss or something? Impossible. But there was an idea nagging me. I just couldn't pull it out of the dark, drunk corner of my mind. 
Expertly changing the subject I said, "So last night I found this website called the Doe Network. Have you ever heard of it?" 
"Dough like in bread?" 
"That's what I was looking for! Mercedes told me to study up on dough, make my peace with the bakery, blah, blah, blah. Well…Instead of typing d-o-u-g-h, I accidentally typed d-o-e. I saw the Doe Network and thought—cool, a bunch of people who bake." 
"That kept you on the computer all night?" 
"Yes! But wait," I said, excitedly. "It's not about baking at all. It's a clearing house for records of all the bodies the cops haven't been able to identify, dating back to the early 1900s. Doe as in John Doe. Or Jane. There are postmortem photos, reconstructed heads, clothing and jewelry the victims wore at the time, dental work, gold teeth. They list any unusual marks, like tattoos, scars. How the person died if they know." 
"You spent all night looking at dead bodies?" he asked, stepping down off the chair. "Maybe we should have had sex after all." He smiled. "Way better use of time." 
It came crashing back that I invited him to have sex and he took a rain check. This was not and never had been part of our relationship, and I suddenly felt uncomfortable. Shifting my weight from one foot to another while I tried to appear in control, I directed his attention back to the Doe Network…
 "Lily, you can change the subject all you want, but we will have this discussion before you head back to school." He squeezed his 6'4 frame past my 5'8 frame, going slow on purpose. 
Borderline shocked by the sexually charged repartee, I couldn't decide if something was going on or if he was just messin' with me. Regardless, I was unnerved and didn't know what to do next. In another weak attempt to divert, I said, "By the way, I have a problem." 
"Perfect," he said, as he dropped the screwdriver back in the box with the remaining smoke detectors. "I've been looking for an opportunity to solve a problem all morning." 
"I can't take a shower because there's a spider in the bathtub."  
---
Want to find out what happens next? Order Lily Barlow, The Mystery of Jane Dough on Amazon here. Available in Kindle, Audiobook, and paperback!