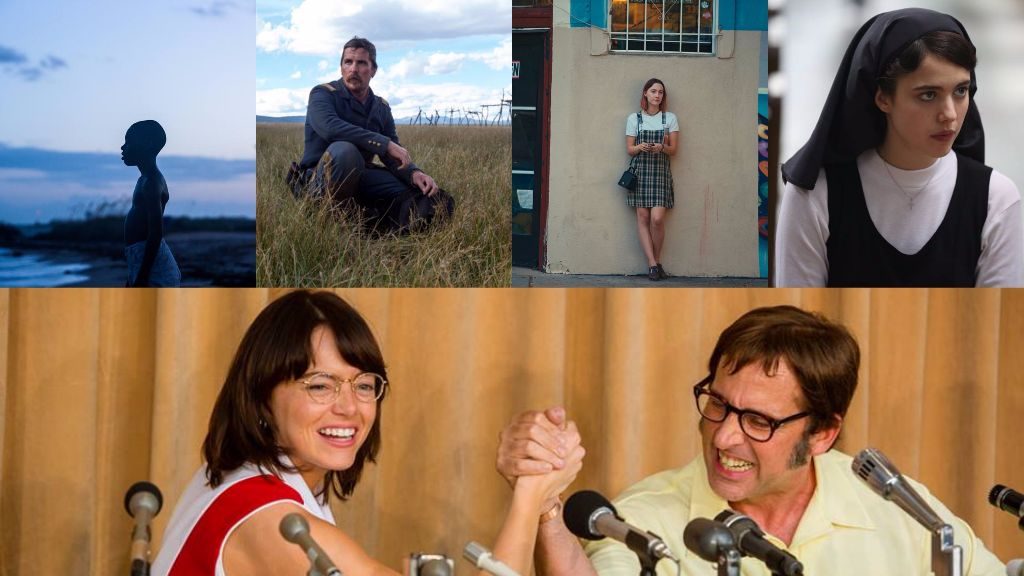 Middleburg Film Festival. Thursday–Sunday, Times and Venues Vary. The Middleburg Film Festival offers a carefully curated selection of narrative and documentary films screen in intimate theater environments, followed by fascinating Q and A's with world-renowned filmmakers, actors, and other special guests. The films include world premieres, first-class foreign films, and Academy Award contenders such as last year's Moonlight, La La Land, and Lion. This year's schedule includes Music Got Me Here, which illuminates Middleburg resident Forrest Allen's path to recovery from a traumatic brain injury with the help of music therapist Tom Sweitzer; Jane, which follows the life of pioneering conservationist and animal behavior psychologist Jane Goodall; Greta Gerwig's uproarious coming-of-age comedy Lady Bird; and many other diverse films and events! Be sure to get your tickets before they sell out, and consult our guide to the films at this year's Middleburg Film Festival!
Todd Barry. Friday, Doors Open at 6 p.m., the Southern Café & Music Hall, Charlottesville. New York City-based comedian and actor Todd Barry is widely recognized for his roles as the bongo-playing "Third Conchord" on HBO's Flight of the Conchords and Mickey Rourke's boss in 2009 Oscar-winner The Wrestler, and renowned throughout the entertainment industry for his nuanced, measured, and thoroughly original approach to stand-up. Drawing audience members in with his deadpan self-deprecation and ability to pile punchline upon punchline, his decidedly low-key stage persona belies a deeply intelligent, often biting, occasionally absurdist worldview, one lauded by discerning fans who seek a fresh yet honest update to traditional observation and social commentary. This tour commemorates Todd's 30 years in the funny business, and he's celebrating by doing something unusual: not telling jokes. That's right. All riffing and bantering with audience members, and for a good cause, too; proceeds from the show benefit the CACF Heal Charlottesville Fund, which aids victims of the August attack in Charlottesville.
The Fly Birds. Thursday, 7–9 p.m., The Paris Apothecary, Paris. The Fly Birds is a fantastic folk trio made up of Elizabeth Baker, Mary Dunlap, and Sarah Twigg. With stand-up bass, guitar, and banjo these vivacious musicians are a fiery, female version of the Avett Brothers! Their Americana blends storytelling and songwriting, ballads and anthems, hard-strumming with slow-picking to create a sound all their own. Come hear it for yourself in the beautiful, intimate Ashby Chapel and enjoy refreshments and herbal oddities from the Paris Apothecary. 
The Crucible. Friday–Sunday, Four County Players, Barboursville. Arthur Miller's Tony Award-winning play, a true classic of the American theater, takes us to Massachusetts in 1692, where the small town of Salem is under siege—not by the witchcraft it fears, but by the deceit and paranoia that spreads through its Puritan citizens like wildfire. The Crucible is both a gripping historical tale and a sobering parable of contemporary society. This fall, the intimate Cellar space brings this story closer to you than ever with a production that will haunt you long after you've left the theater. This is the perfect event for the Halloween season, so get your tickets now before they sell out!