Subscribers should have theirs already, and I am in the process of delivering to newsstands.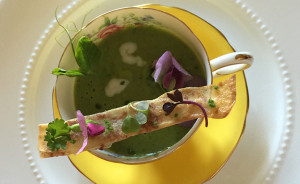 This issue features a section of beautiful Piedmont home profiles, an article with about veterans who return from service and take up farming by Marian Burros, and a photo essay by Doug Graham, photographer from Capitol Hill who found joy in photography again in photographing the local area around his home in Bluemont.
Also featured are the Poetry of Perry Epes about restoring a historical house in Loudoun County by our new writer, Morgan Hensley. Adopting ducklings and homesteading, native flowers, and helpful gardening gadgets by Carla Hogue are also explored. For wildlife, we have an article by Glenda Booth about the Snakehead fish which is spreading through Piedmont rivers, and our food section covers local spring foods, with recipes from Brian Lichorowic and Laurie Beth Gills. Our vineyard this issue is Glen Manor Vineyards by Kit Johnston. And for art, we have delicate handmade lace by the Piedmont Lace Guild.
And two articles from Walter Nicklin, founder of the Piedmont Virginian, round out the issue: "Where Have All the Hitchhikers Gone?" previously published online, and his regular Letter from Amissville, a reflection on our love for the Piedmont, especially in the springtime!
Oh….and our photo contest is coming up again…details coming soon on www.piedmontvirginian.com
We are now hard at work on the summer issue, which I am very excited about. We will have a large section on Farm to Table in the Piedmont, a photo essay on rivers in the Piedmont (perfect for summer!), some history about Suffragists and a memorial going up in Prince William to honor them, a profile of Larry Keel, Piedmont bluegrass musician, by Eric Wallace, and, of course, all our regular writers featuring poetry, art, the environment, recipes….covering everything that is special in our Piedmont.
You can pick up a copy at one of our local newsstands (see http://www.thepiedmontonline.com/page.cfm/go/pick-up-a-copy) or subscribe online for either our print or digital editions at http://www.thepiedmontonline.com/page.cfm/go/subscribe
Of course, as always, we thank all our advertisers, readers, subscribers, newsstands, writers and everyone else who supports our magazine!
Photo: Purple Podded Heirloom Pea Soup by Laurie Beth Gills