Ben Walters follows the irresistible pull of music
Story and photos by Ed Felker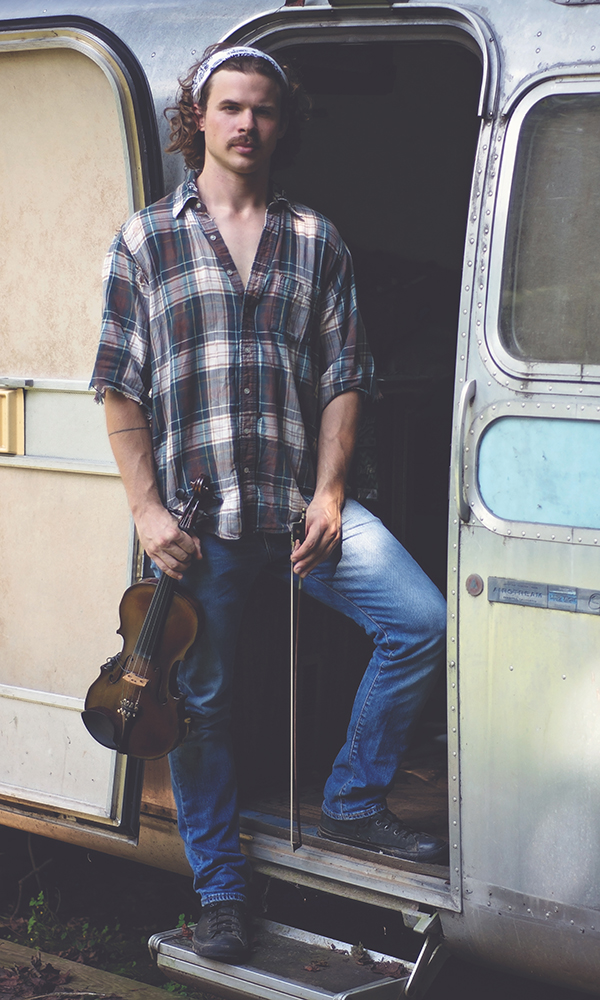 Ben Walters has felt the pull of music his entire life. As a kid growing up in Loudoun County, he started a punk rock band with some friends. Their first live performance was at a school talent show. Feeling the energy and creativity on stage, he understood then and there that music was going to be a big part of his life. He was fourteen years old.
He moved around for a few years in his late teens and early twenties, spending some formative time in New Orleans. Ultimately, he landed back in the area where he grew up. And what he found when he returned was a rich and vibrant music scene. "Loudoun is full of music lovers, and there are all kinds of places to play," he said. "Breweries, wineries, listening rooms, bars, private events and town events are everywhere."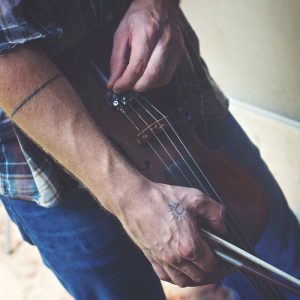 The large number of families in Loudoun also means lots of teaching opportunities. Walters, who is one of these baffling people who can pick up any instrument and just "get" it, teaches students on all kinds of stringed instruments including violin, viola, cello, mandolin, bass, banjo, and of course, guitar. 
Outside of teaching, choosing a favorite instrument to play isn't always easy for someone proficient at so many. At times he has played more mandolin, or banjo, or bass. But lately most of his time is dedicated to guitar and fiddle. Of those two, when pressed into a desert island scenario, Walters chooses the fiddle. "It's pretty small and keeps me challenged," he said.
The fiddle he holds in this portrait didn't come easily, however. Walters had been through five fiddles in the last three years, all of them completely different. "I was searching for something and learning what to listen for in the instruments," he said. But this one is his favorite, and he can envision it by his side for years to come. Feeling that connection with an instrument is extremely important. "If you're going to spend thousands of hours with something for expressing yourself, it's worth it to find one that makes you happy."
---
People of the Piedmont is an ongoing portrait series spotlighting compelling individuals of the Piedmont. Captured in genuine moments through the lens and words of Ed Felker, the subjects are portrayed immersed in the pursuits that get them up in the morning and drive them all day.