Greg Ruby and Friends. Sunday, 8 p.m., Barns at Rose Hill, Berryville. Seattle-based guitarist and composer Greg Ruby plays diverse styles of vintage jazz. Described as "truly hot jazz" by Vintage Guitar Magazine, his album Look Both Ways, which celebrates the 100th birthday of guitarist Django Reinhardt, reached #1 on the Roots Music Review jazz chart.
Greg leads The Greg Ruby Quartet, a jazz group dedicated to original compositions; collaborates with New York and New Orleans musicians in The Rhythm Runners, a Prohibition-era dance band; plays Valse musette and European café jazz with Bric-a-brac Trio; and is a member of The Post Alley Ramblers, an old school New Orleans jazz quartet.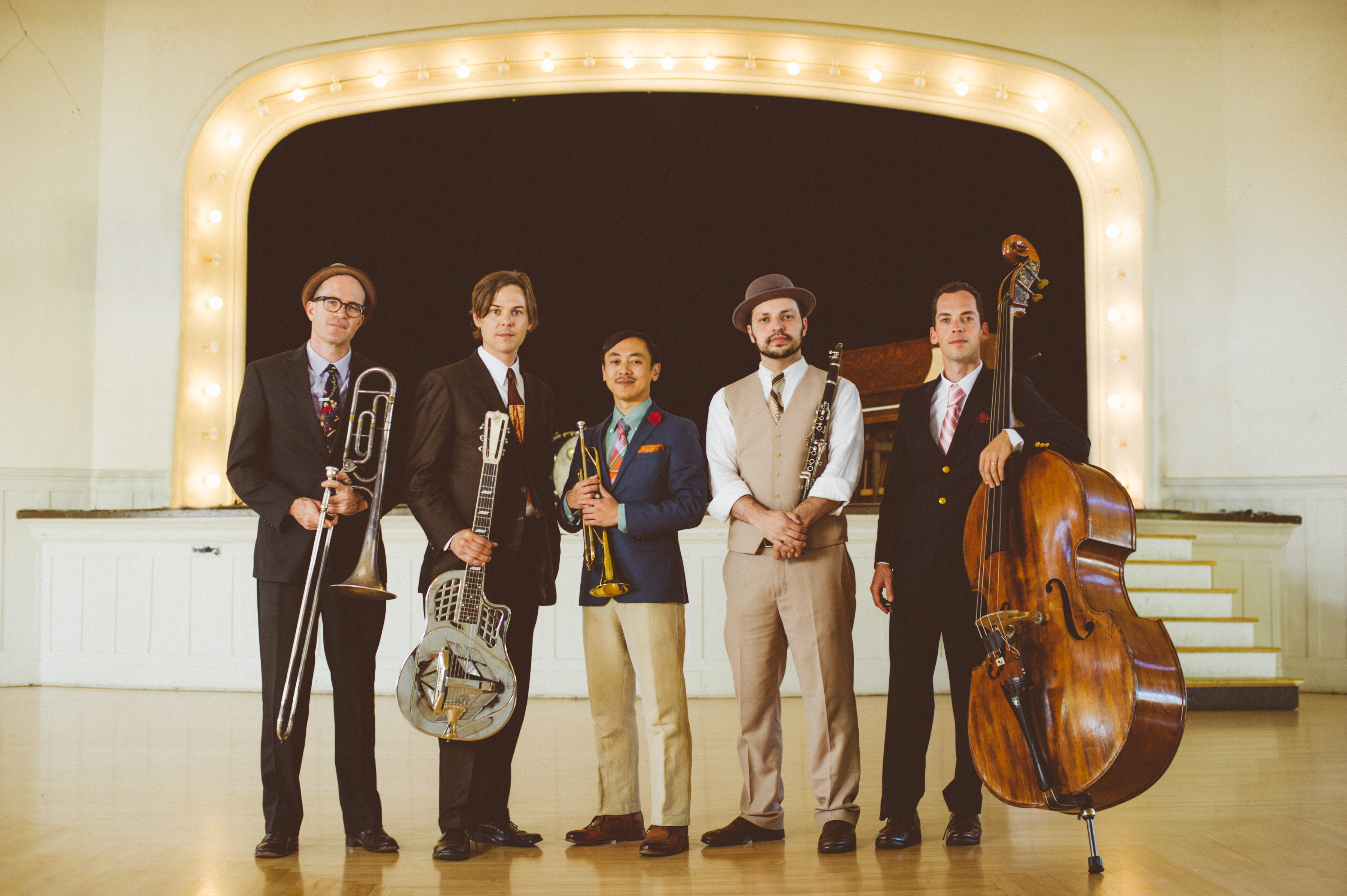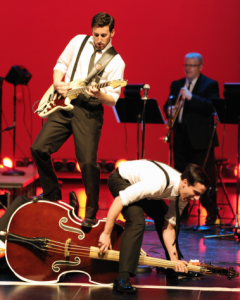 Todd Meredith & the Rave-Ons. Sunday, 7:30 p.m., Riverside Center, Fredericksburg. Made up of cast members from the national tour of the hit musical, Buddy: The Buddy Holly Story, Todd Meredith & the Rave-Ons are a high-energy rockabilly band originally formed to revitalize the music of Buddy Holly & the Crickets. They produce and star in two different Buddy Holly tribute shows and have over a hundred 50s rockabilly tunes in their repertoire, as well as some original tunes. Unlike other tribute bands of the same nature, all members of the Rave-Ons exhibit a youthful quality reminiscent of the the Crickets and imbue their shows with an energy and exuberance that cannot be matched.
Red and the Romantics. Friday, The Ante Room in Charlottesville; Saturday, Pro Re Nata Farm Brewery in Crozet. Erik "Red" Knierim began writing songs in his teen years, feeling, he says, "compelled to write about things that affect me and the world around me." After playing shows for years, he was approached after a particularly rousing gig in Charlottesville and asked by Steve Riggs and Betty Jo Dominick to join them around the woodstove for a discussion of music and life. This was the beginning of Red & the Romantics. Their folk-rock blend is unique to them, and to the region from which they hail.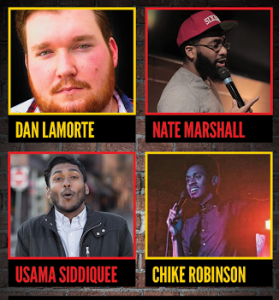 Young Guns of Comedy. Friday, 8 p.m., Tally Ho, Leesburg. The "Young Guns of Comedy Tour" is a tour with four of the brightest young comedians New York City and Philadelphia have to offer. The tour features Nate Marshall (Philly's Funniest), Chike Robinson (The Apollo), Usama Siddiquee (Laughing Skull and Yonkers Comedy Festivals), and Dan LaMorte (FOX and the USO).
---
MORE EVENTS
---
Josh Walker | Jazz Guitarist. Saturday, 2 p.m., North Gate Vineyard, Hillsboro.
Phil Hunt & Eddie Estes: Tribute to Chet Atkins. Friday, 8 p.m., Drum & Strum, Warrenton.
Triskele Release feat. The Pollacks. Saturday, 12-6 p.m., DuCard Vine, Etlan.