Do you receive our free, weekly newsletter? If not, you're missing out on awesome events, local fests, and much more! Our #PiedmontWeekendPicks is a gorgeous, curated email updating you on the latest happenings and articles on our blog. Signing up is quick and easy. We know you're busy, that's why we send only one email per week! Help us help you by signing up via our form and together let's celebrate The Good Life. Just click here and fill out the form!
---
Thursday, August 9 – Sunday, August 12
Old Town Warrenton's Restaurant Week
Old Town Warrenton (along Main St in Warrenton)
Come celebrate Old Town Warrenton's first ever restaurant week! Whether you are familiar with the area or not, this is a great way to check out all it has to offer. Some of the best restaurants in Old Town who will be offering special fixed menus in addition to their regular menus and daily specials. Ranging from fine dining to laid-back comfort food to delectable pastries, there's something for every palate! This is the last weekend it will be running, so make sure you take advantage of this special occasion!
For more info and menus of participating restaurants, click here and share the FB event!
---
Saturday, August 11
7th Annual BBQ & Bluegrass Festival
Breaux Vineyards, 36888 Breaux Vineyards Ln, Purcellville, VA | 11am-6pm
Say farewell to summer with a relaxing and fun-filled afternoon at Breaux Vineyards' 7th Annual BBQ & Bluegrass Fest! There will be wine tastings, delicious BBQ from Hog-It-Up BBQ, craft vendors, and live bluegrass music all day long. This event will go on rain or shine! No admission fee or reservation required. Seating is limited, blankets and lawn chairs are encouraged.
Share and RSVP for the FB event to keep updated!
---
Saturday, August 11
TASTE Leesburg
Downtown Leesburg, 25 W Market St, Leesburg, VA (reference point) | 5-10pm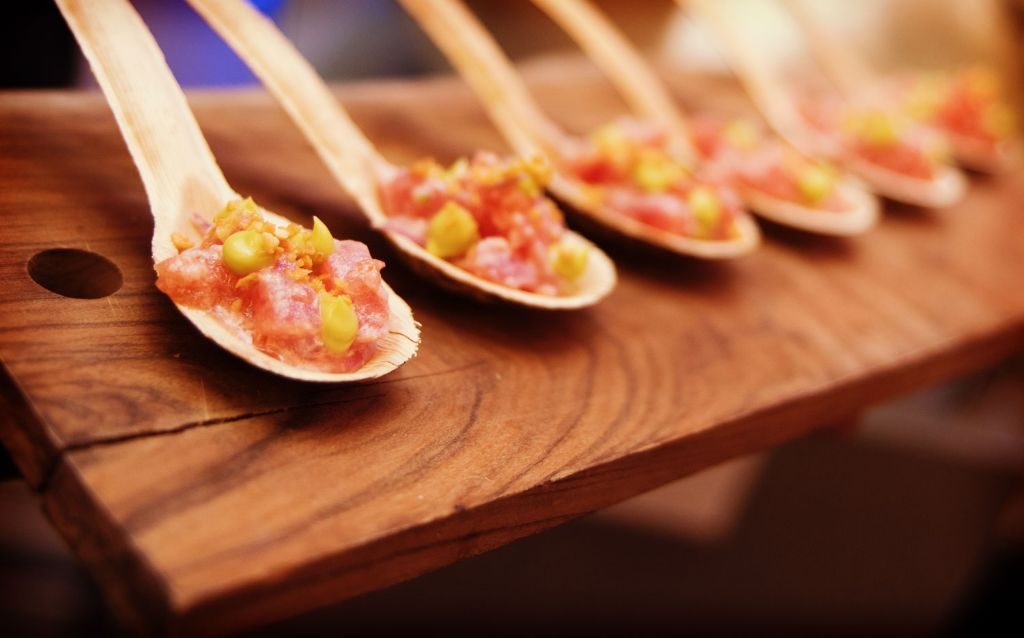 TASTE will showcase restaurants, beverages, food trucks, artists, merchants and businesses of Leesburg, providing those in attendance a "taste" of all that the town has to offer. Mingle up and down the streets, stop at food tents in the Marketplace, or try the food trucks at the Drive-In. Load up on delicious options and then take a load off at the tables in the Eatery. Enjoy your bites and brews all while listening to a rotation of live music from the event stages. Live cooking and brewing demonstrations will be taking place throughout the evening and there will even be live karaoke to finish off the night!
For more information please visit www.tasteleesburg.com and share the FB event!
---
Saturday, August 11 – Sunday, August 12
Spotsylvania Art Festival
Spotsylvania Court House, 9101 Court House Road, Spotsylvania, VA
On the second weekend of August, the manicured lawns of the Spotsylvania Court House are transformed into a harmonious Virginia Art Festival of 200+ artists and artisans from all over the country. This incredible Virginia art festival will feature original creations from pottery to paintings; jewelry to photography; woodworking to sculpture and much more by award-winning artists as well as emerging local artisans. Enjoy lunch while seated under a tent listening to music provided by a variety of local entertainers. Artists and artisans will be demonstrating their skills and there are street performers located throughout the lawns to provide more entertainment.
Check out the full details including featured artists, food trucks, and more here!
---
Sunday, August 12
Perseid Meteor Shower Party
Wood Ridge Farm Brewery, 165 Old Ridge Rd, Lovingston, Virginia | 8pm-2am
Warm summer nights provide the perfect conditions for stargazing and the Charlottesville Astronomical Society (CAS) and Wood Ridge Farm Brewery have partnered to throw a party for what promises to be one of this year's best meteor showers! There will be live music before the sun sets, so come out with a blanket and binoculars to enjoy the beautiful Lovingston views, some fresh eats from the food truck, and beautifully crafted beverages. Participating members of CAS will be present with telescopes to observe planets, galaxies, and whatever else might be up that evening.
Share and keep updated with the FB event!