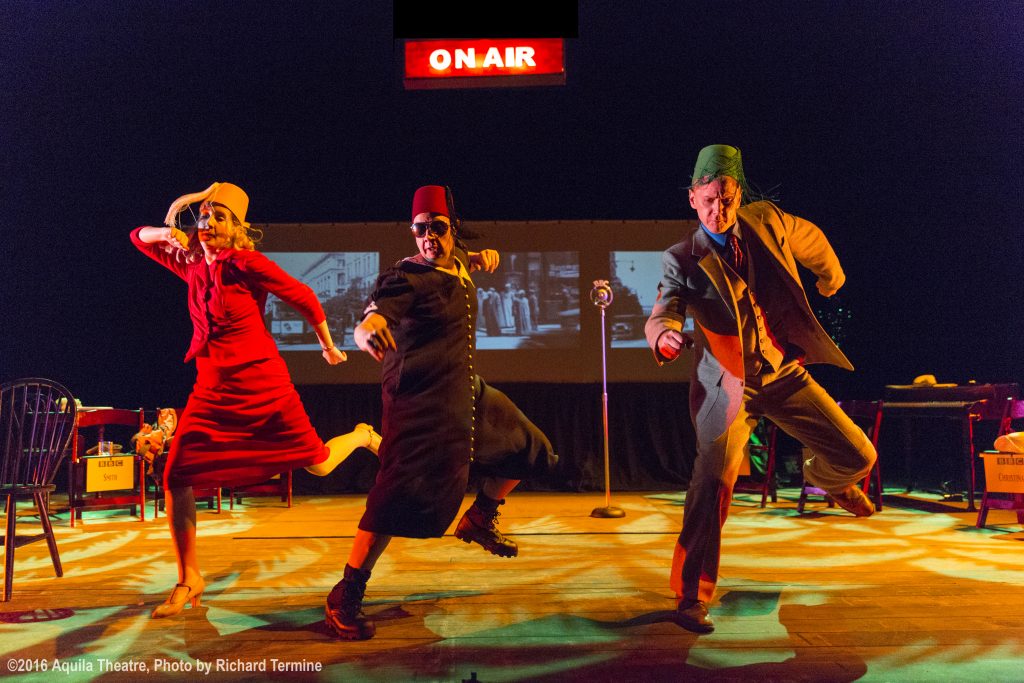 Aquila Theatre Presents: Agatha Christie's Murder on the Nile. Saturday, 8 p.m., Hylton Performing Arts Center, Manassas. Book a one-way ticket on this Nile cruise and see if you can solve this whodunit! Aquila Theatre, in its 25th anniversary season, stages Murder on the Nile, by one of the greatest mystery writers in world literature, Agatha Christie. Set aboard a palace steamer traversing the Nile River in 1940s Egypt, Christie's classic murder mystery follows famous heiress Kay Ridgeway and her penniless new husband, Simon Mostyn, as the newlyweds take a honeymoon cruise down the Nile—a recipe for foul play.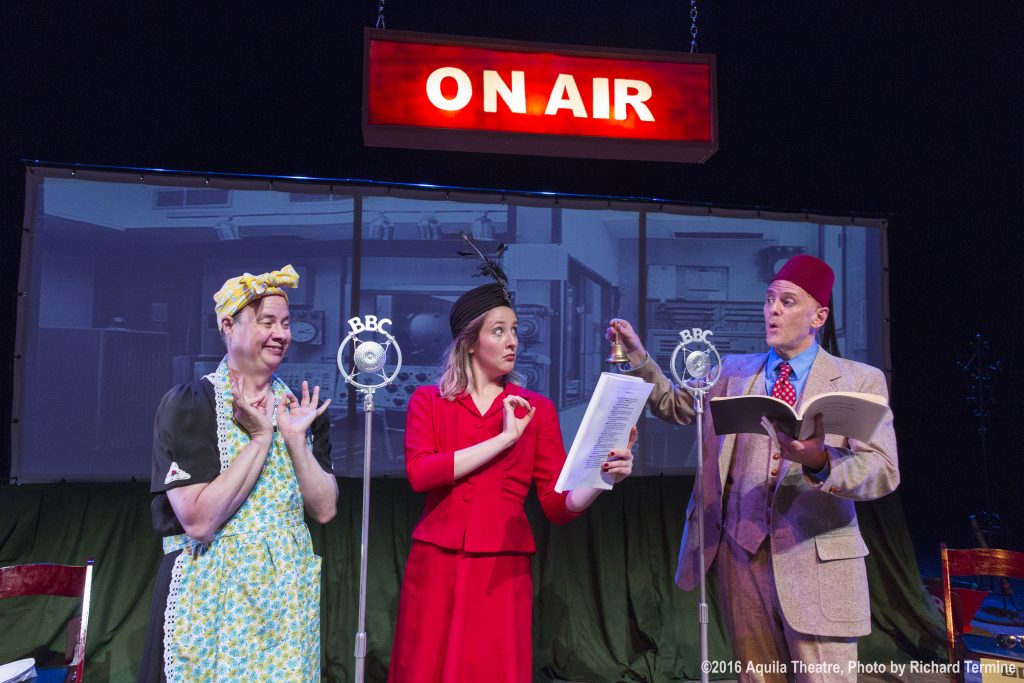 Also aboard the steamer are a spurned lover, a protective uncle, a troubled doctor, and a slew of other colorful characters, including the world-famous Belgian investigator, Hercule Poirot, who must call on all of his intuition and investigative skills to solve this baffling mystery. Adapted from her novel Death on the Nile, which the New York Times Book Review praised, writing, "You have the right to expect great things of such a combination as Agatha Christie and Hercule Poirot and you will not be disappointed." Christie's masterful mystery is matched by Aquila Theatre's brilliant direction, superb acting, thrilling physicality, and stunning set designs. Will you be able to sift through the motives, alibis, and lies and separate fact from fiction? Who can be trusted? Who holds the truth? Who is a suspect? Whodunit?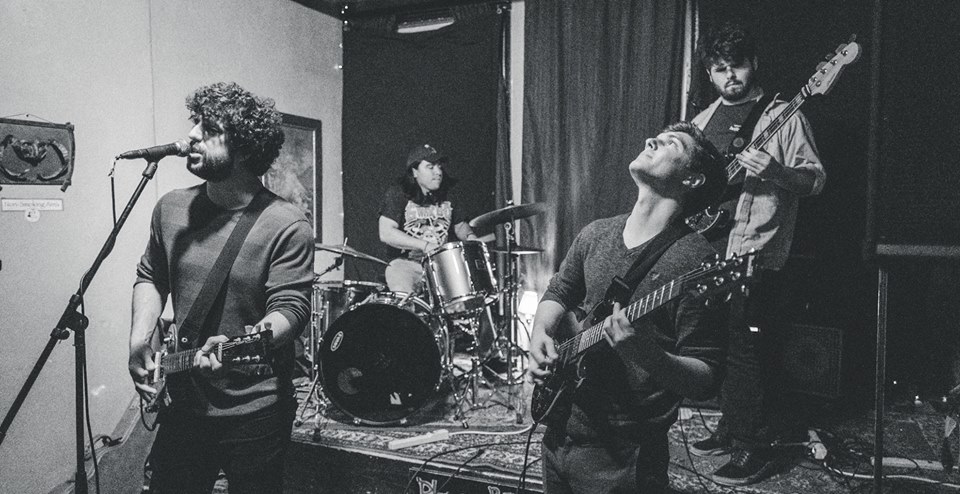 Breakers. Saturday, 7–9 p.m., the Southern Café & Music Hall, Charlottesville. Breakers (formerly Lucas Brown & the Breakers) are a rigorously calculated, riff-driven, proto-punk alt-rock group out of Charlottesville that delivers an acerbic, infectious sound reminiscent of the Strokes and Queens of the Stone Age. The brainchild of frontman Lucas Brown, the music that Breakers would eventually play finds its roots began in New York City, where Brown first started writing and composing in 2013. Since then, Brown has released two solo EPs of songs that are featured in Breakers live sets, and the band released their first release, the And So On EP, this past April. Breakers bring a mix of originals stylistically inspired by five decades of rock 'n' roll laid over a careful arrangement of interweaving melodies and harmonies. Extracting inspiration from acts such as the Beach Boys, John Cage, and the Who, it's a realized compositional style spray-painted with simple, straight forward New York, or, as one fan called it, "Debussy meets alt-rock." They are joined by piano-based chamber pop group University of Whales as well as indie synthpoppers Weird Mob.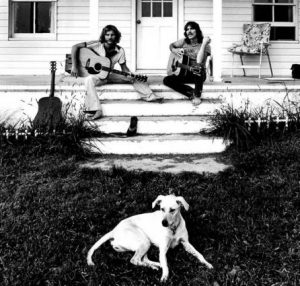 Marshall Artz. Friday, 7 p.m., Wild Wolf Brewery, Nellysford. Marshall Artz  is a guitar duo performing a distinctive original blend of Americana, folk, and blues forged together in a powerful acoustic style. Brad's background in rock and blues meets with Kevin's background in folk, folk-rock, and bluegrass to create an original and dynamic acoustic sound. What they lack in a rhythm section, Marshall Artz makes up with their percussive and rhythmic guitar styles. While you're at the gig, enjoy some farm-to-fork, highly sustainable menu items from Chef Chris Jack such as jambalaya, Korean tacos, and shrimp and grits. Wash it all down with Wild Wolf's acclaimed beers from Brewmaster Danny Wolf.
GALLERY SPOTLIGHT: Members Exhibition. Art First Gallery, Through the 30th, Fredericksburg. This exhibition at Art First Gallery celebrates its 25th anniversary by displaying the work of its 25 members, all dedicated artists themselves. Located in the heart of the downtown district, the gallery was founded in 1992 as the first artists' cooperative. Twenty-five artists across various media comprise the gallery's distinguished membership, a selective bunch that culls from the top of the region's artists. This gallery celebrates those individuals, as without deeply committed artists, there would be no Art First Gallery. Contemporary, traditional, abstract, hyper realist, prints, photographs, ceramics, fine weaving, sculpture, jewelry—these forms, and so many others, are kept alive by artists and organizations such as Art First. Here you can view pastoral images filtered through Ed King's Expressionist eye and deft brushstrokes; Ariel Freeman's watercolors and pastels, each an attempt to capture the colorful, vivid beauty we encounter and overlook on a daily basis; the acrylics of Carol Coffman are layered with color and line to create a whole that is emblematic of an understated symbolism; the influence of Pollock in Jessica Cannon's textured, nearly sculptural abstract paintings; and the delicate balance of chaos and order, formlessness and shape, in James Lyman's Virginia landscapes. The City of Fredericksburg is home to so many amazingly talented artists, and for years, Art First has been its home for fine art.
---
MORE EVENTS
---
Last Ham Standing Comedy Improv. Friday, 8–10 p.m., Franklin Park Arts Center, Purcellville.
Winter Tasting Room Opening. Saturday, 12–5 p.m., Granite Heights Winery, Opal.
Wine Bootcamp. Saturday, 11 a.m.–1 p.m., Little Washington Winery, Washington.
Wine & Chili Weekend. All Weekend, Times Vary, Bogati Winery, Round Hill.