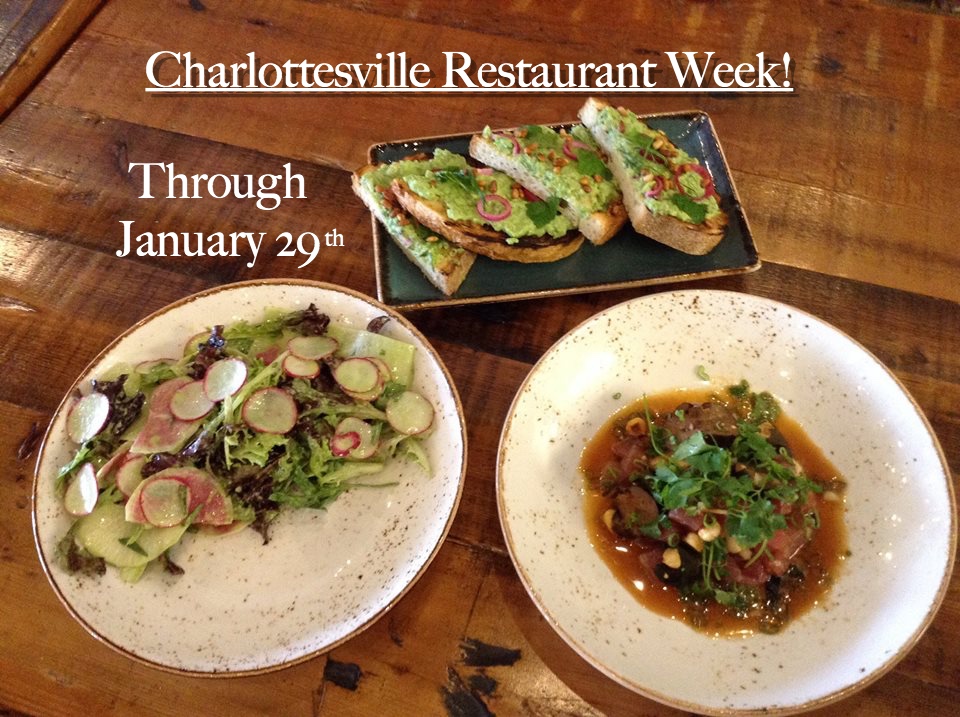 Click the picture (or here) to learn more about Charlottesville Restaurant Week 2017!!!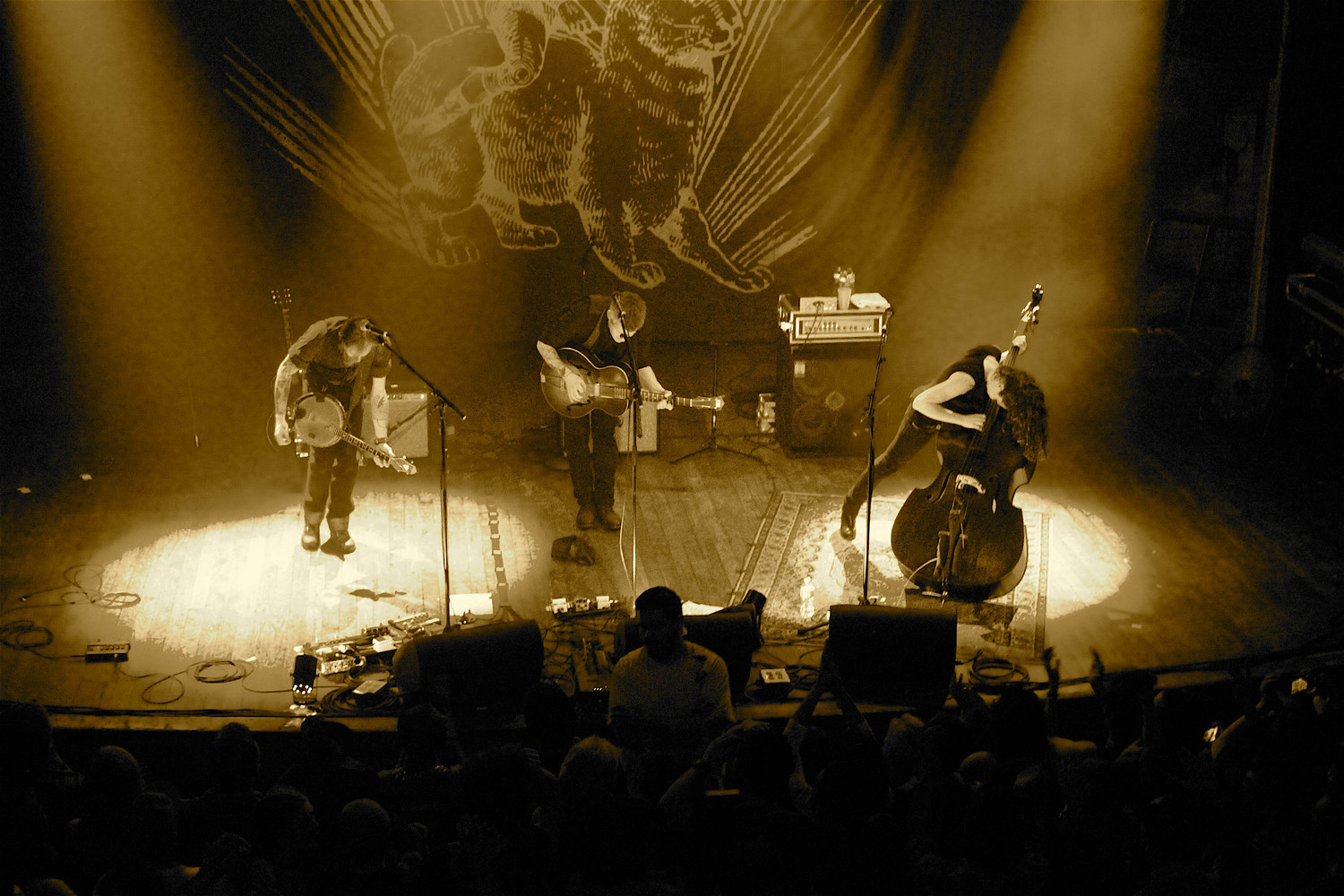 Devil Makes Three. Sunday, 7 p.m., Jefferson Theater, Charlottesville. Before the revivals and the festival movement of the 60s and 70s and even before 78 RPM records and live rural radio, American folk music just was – unnamed, unstudied and unaware of itself except as it was happening in shacks, houses, tents and churches. It wasn't a genre but an organic human response to work and worship in the American South before electrification, when the air was stifling and the living was borderline feudal. But only in such a fiery furnace could something as immutable, hard and heavy as American blues and gospel be forged in the first place. Not many bands in the current Americana landscape continue to work this hand-hammered source material and channel the primeval, cathartic origins of roots music with as much pride and power as The Devil Makes Three. This shared ideal brought Pete Bernhard, Cooper McBean and Lucia Turino together almost 15 years ago, and they've remained steadfastly together and true to their vision over a staggering number of miles and gigs. They've been simplistically tagged as everything from punk to bluegrass to rockabilly, but one sweaty show will dispel and clarify;They know their tradition, but really what they do is throw down.
All that said, The Devil Makes Three has never relied on old material as its muse. They're a fine songwriting band, led by Pete Bernhard, whose rough and real tunes feels old and new at the same time. Now, however, after four studio albums and a couple of energetic live recordings, a long simmering idea has come to pass. Redemption & Ruin is a concept project of 12 hand-picked songs that bring fans in on the repertoire and legacy that have inspired The Devil Makes Three since before they even founded the band.
Bryan Elijah Smith, Solo Acoustic. January 29, Fox Meadow Winery, Linden. Bryan Elijah Smith is perhaps best-known as the frontman of Dayton's alt-Americana group, the Wild Hearts. This January, he steps away from the band, picks up the acoustic guitar, and lets forth his unabashedly genuine songwriting and storytelling croon. His compositions and aesthetic as a producer create a unique amalgam of Americana that is peppered with mainstream sensibilities crossing a wide array of genres. The raw, rollicking energy that has garnered the Wild Hearts critical acclaim and an adoring fan base is lifted; in its place is Smith's tender, intimate performance. Their most recent album, These American Hearts, made year's end best-of lists in 2014 and highlighted Smith's songwriting over the course of 11 tracks. The album is a self-portrait, a story that unfurls, digs deep, and revels in the joys, sorrows, loves, and heartaches that manifest during long tours and time spent on the road. Beyond the poignant, insightful lyrics, the album soars sonically, at once distinguishing itself from and fitting itself into the raw, backcountry sound that the Wild Hearts have developed.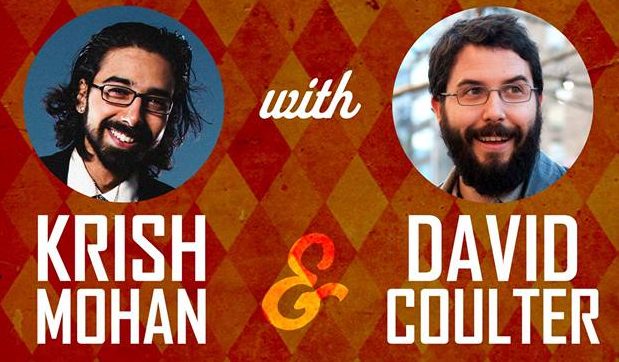 Southern Insecurities Comedy Tour. Friday, 7–9:30 p.m., the Ante Room, Charlottesville. Comedians Krish Mohan and David Coulter talk about family issues, mental health, politics, and more on tour together. Krish's socially conscious hour has been described as "frequently clever, if not uproariously funny!" by the Washington Post. Mohan tackles race, religion, mental health and more as he skewers mainstream American Ignorance! Coulter's storytelling style captivates audiences at every unexpected turn, with heartfelt observations on family and self-improvement through self-loathing. Called a "playful, provocative stand-up routine" by the DCist, these two comedians bring intelligent humor mixed with social commentary and satire to each show!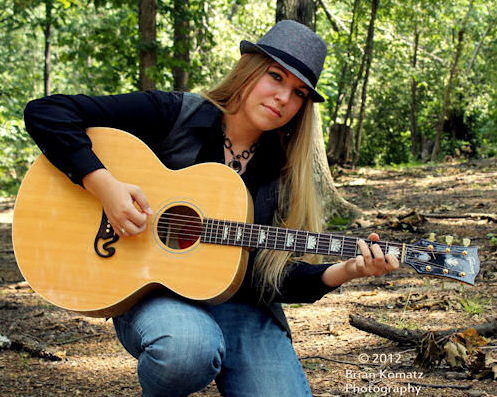 Kipyn Martin. Saturday, 8 p.m., Barns of Rose Hill, Berryville. Kipyn Martin is an emerging Americana singer/songwriter whose roots sink into the banks of the Shenandoah River. She currently plays festivals, concert halls, coffeehouses, and house concerts throughout the Mid-Atlantic region. Kipyn's accolades include earning Gold Awards in recent Mid-Atlantic Song Contests for her songs "Dance Across the Sky" and "Nightbird", as well as having won the Washington Area Music Association (WAMMIE) Award for New Artist of the Year. A vitality of voice, both poetic and musical, makes this woman a performing artist not to be missed.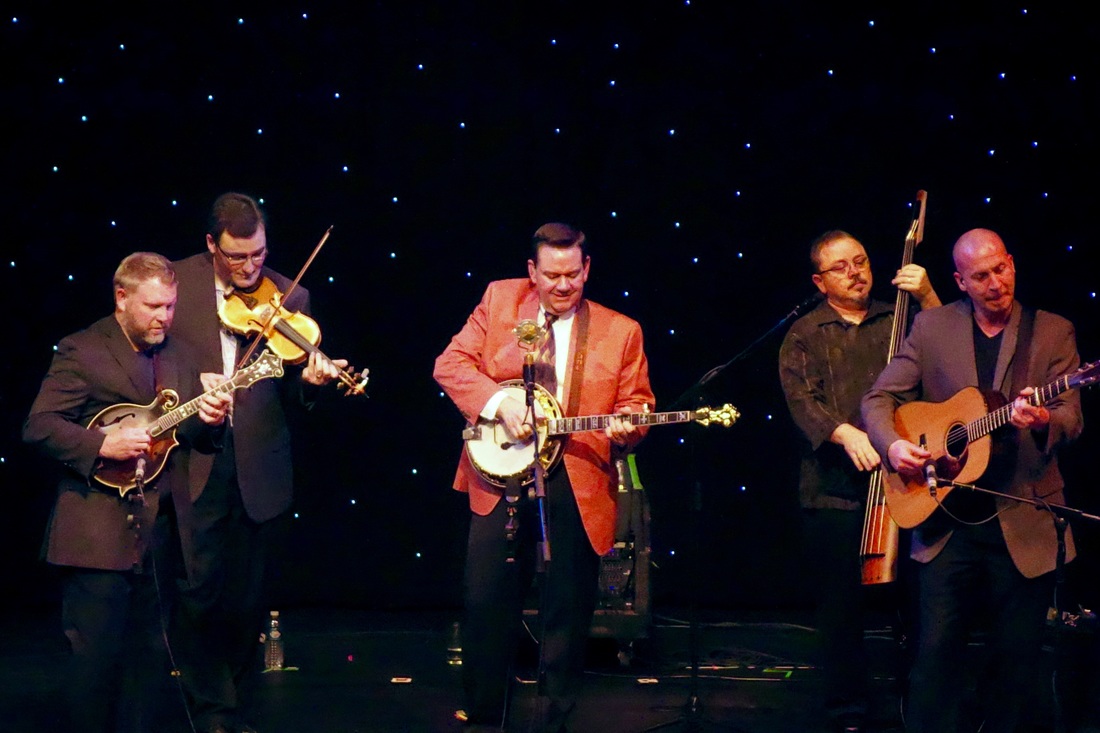 Jo Mullins & the Radio Ramblers. Saturday, 7 p.m., Lucketts Community Center, Lucketts. No matter the source, Joe Mullins and the Radio Ramblers always put their distinctive stamp on a song, making it at once their own and a part of the chain of tradition that lies at the heart of bluegrass. JMRR's professionalism and successful, heavily played recordings have kept them in demand with a national audience. Celebrating their 10th year as a professional touring band, Joe Mullins & the Radio Ramblers have been seen by thousands of fans across the continent through performances at a vast array of venues including the National Folk Festival, Bluegrass Underground, Bluegrass Nights at the Ryman, and regular guest appearances on the Grand Ole Opry. Currently they are enjoying the success of their latest Rebel Records project, Sacred Memories. The album's first single, "All Dressed Up" has reached #1 and is currently among the candidates for nomination in this year's International Bluegrass Music Association Awards. Additionally, Mullins' is a favorite broadcaster in Bluegrass, on radio over 30 years in the Midwest. He also host's "Front Porch Fellowship," syndicated on air each week in 30 states and Canada to nearly 200 radio stations and to thousands of internet listeners.
---
More Events: 
---
NCAA Men's Basketball: Villanova vs. UVa. Sunday, 1 p.m., John Paul Jones Arena.
Creative Mankind Paint & Sip Class. Sunday, 1–4 p.m., Narmada Winery, Amissville.
"World of Malbecs" Wine Class. Sunday, 2:30–4 p.m., Little Washington Winery, Washington.
Peregrine North. Friday, 7–9 p.m., Trinity House Café, Leesburg.
Charlottesville Reading Series: Poets Greg Wrenn and Matt MacFarland, Memoirist Erica Cavanaugh. [Pictured Below] Friday, 7 p.m., Bridge Progressive Arts Center, Charlottesville.