Do you receive our free, weekly newsletter? If not, you're missing out on awesome events, local fests, and much more! Our #PiedmontWeekendPicks is a gorgeous, curated email updating you on the latest happenings and articles on our blog. Signing up is quick and easy. We know you're busy, that's why we send only one email per week! Help us help you by signing up via our form and together let's celebrate The Good Life. Just click here and fill out the form!
---
Thursday, July 12 – Sunday, July 15
Pasture Palooza Music & Arts Festival
339 Minniewood Lane, Berryville, VA
Now in its eighth year, Pasture Palooza Music & Arts Festival is an annual weekend festival and camp out held in beautiful Berryville. Come out for a weekend of live music, delicious eats, camping, and good times! Artists Zach Deputy, Rumpke Mountain Boys, and The Southern Belles will be playing among others. Dedicated fans are the backbone of any homegrown festival, so bring your whole crew out for an unforgettable time!
Food vendors will be open, no alcohol sold on-site. Full lineup, tickets, and more details can be found on their website.
---
Friday, July 13
JP Harris
The Southern Café and Music Hall, 103 1st St S, Charlottesville, VA | Doors 6:30pm, Show 8:30pm
Resurrecting the ghosts of a time when real, hardcore honky tonk ruled the airwaves, J.P. Harris has lived the songs he writes with the humor, grit, and grace that only a truly road-worn author can summon. After nearly 100,000 miles and over 200 dates, from Vermont to Louisiana to California, from festival stages to roadhouses you can't find on a map, he and his band, The Tough Choices, settled down to record Home Is Where The Hurt Is in 2014. If you wanna dance, if you wanna cry in your drink, or if you like scruffy fellas in tight jeans, then you've come to the right place. Rock band Virginia Man kick off the evening.
Tickets are $10 ($12 day of show). Tickets can be found here.
---
Saturday, July 14
13th Annual Blue Ridge Mountain Music Fest
Dunlop Pavilion, 3079 Rockfish Valley Hwy, Nellysford, VA | 12pm-6pm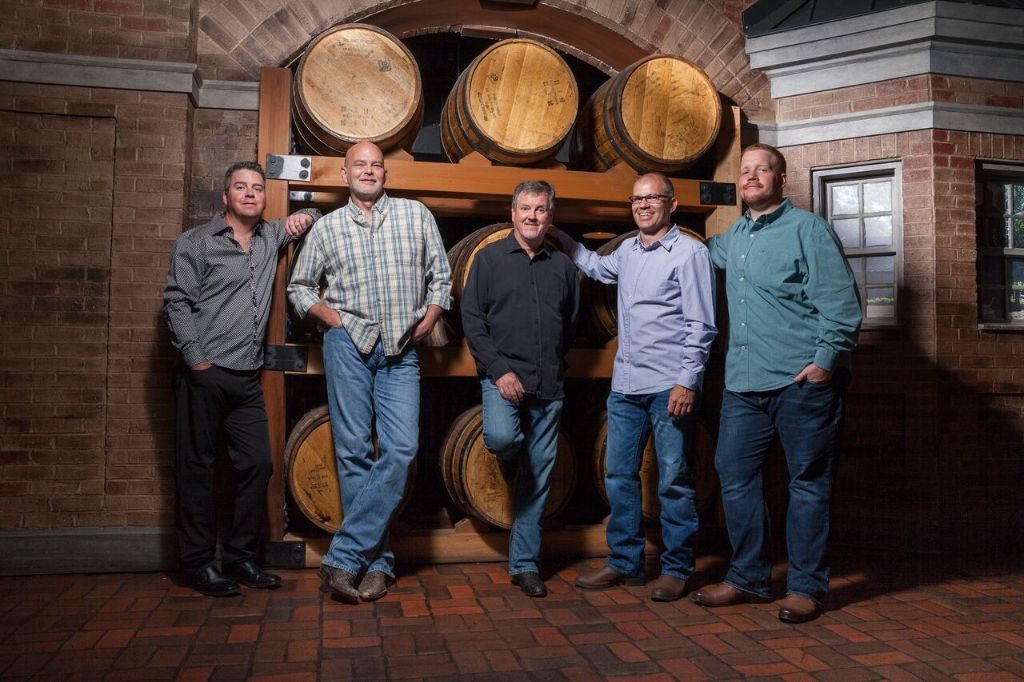 This year presented as part of the 2018 Wintergreen Summer Music Festival and Academy, Blue Ridge Mountain Music Fest is a day-long celebration of all things bluegrass! Performers will include Frank Solivan & Dirty Kitchen (2016 IBMA Instrumental Group of the Year), Banjo player Kaia Kater, and the Lonesome River Band (including Jesse Smathers, winner of the 2017 IBMA Momentum Vocalist of the Year award). Bring your fiddle, guitar, bass, or banjo for jam sessions, or just come and enjoy the music with friends and family!
Tickets are $32 in advance, $37 at the door. For full performance schedule and to buy tickets, click here.
---
Saturday, July 14
Dance Night Featuring the 

Silver Tones Swing Band
Harris Pavilion, 9201 Center St., Manassas, VA | 8-11pm
Join the Silver Tones as they return for an evening under the stars in Manassas! The Silver Tones Swing Band is a 17-piece big band based out of Warrenton and made up of professionals musicians from Fauquier County and surrounding counties. The band plays the great American music made famous by Glenn Miller, the Andrews Sisters, and Ella Fitzgerald, in addition to more modern classics by Frank Sinatra, Aretha Franklin, the Blues Brothers, and Bette Midler. All ages and generations can swing and have a great time with the Silver Tones. Guests are encouraged to bring their dinner and chairs/blankets and dine on the lawn or in the covered pavilion. Some chairs and tables will be provided. The band and vocal trio will be performing three full sets of great swing music, and there will be plenty of space for dancing!
​Free and open to the public. Visit www.harrispavilion.com for more information and share the Facebook event here!
---
Saturday, July 14
Southern Persuasion
Anne Marie Sheridan Amphitheatre, 17044 Adventure Bound Trail, Rixeyville, VA | 7-10:30pm
Southern Persuasion brings their mix of southern rock, classic rock, and country to the Anne Marie Sheridan Amphitheatre as a part of Verdun Adventure Bound's summer concert series! With over 15 years of performing under their belt, this 5-piece band has plenty of experience in showing the crowd a good time. Best of the Piedmont 2014 winner The Elizabeth Lawrence Band opens at 7pm. Southern Persuasion starts at 8:30pm.
Food, wine, and beer may be available for purchase at the concert. Lawn chairs and picnic baskets allowed. Picnic tables & benches provided. Tickets are $10 and can be purchased here.