8th Annual Pasture Palooza. Thursday–Sunday, Berryville. What started as a backyard romp has morphed into Virginia's premier grassroots festival. Unlike sprawling festivals with huge headliner acts, Pasture Palooza offers an authentic camping experience just a short stroll from all the music you can handle. Feel like taking a break from the festival to tube down the Shenandoah? Well, you can probably find about a dozen new friends who'd be happy to join you. Big Something, a six-piece from the Southeast, dazzles with shimmering synth lines and larger-than-life hooks. The Woodshedders can hook you with their dancy Americana then hit you with a Led Zeppelin anthem when you're least expecting it. Two of Richmond's rock and roll juggernauts—the Southern Belles and People's Blues of Richmond—stun crowds with their high-energy, fuzzed-out sets of blues rock. With no overlapping sets, you won't miss a moment of music at this one-of-a-kind festival.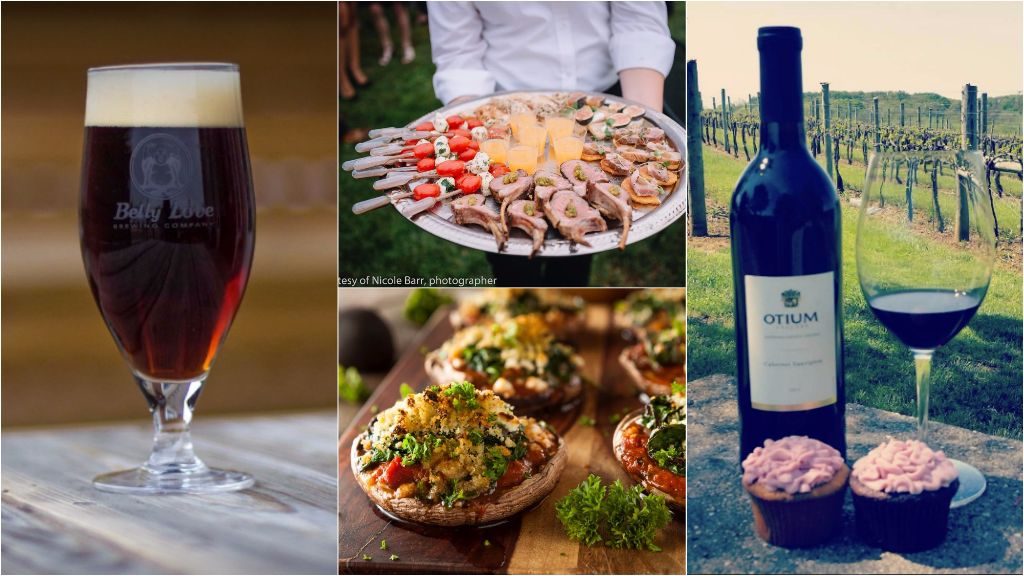 Purcellville Wine and Food Festival. Saturday, 2–8 p.m., Fireman's Field, Purcellville. In only six years, this celebration of Loudoun's cuisine and vineyards has garnered numerous awards and draws thousands of visitors from all over year after year. Several of Loudoun's impressive array of breweries, including Adroit Theory, Belly Love, and Jack's Run line up with esteemed wineries such as 868 Estate Vineyards, Bluemont Winery, and Corcoran Vineyards and Cider. Pair these spirits with Thai, crepes by La Petite Lou Lou, Sherri's Crabcakes, and others and you have what is sure to be another wonderful day of food, drink, and outdoor merriment!
Kasey Chambers. Saturday, 6 p.m., the Southern Café and Music Hall, Charlottesville. Australian singer-songwriter Kasey Chambers embarks on the U.S. leg of her international tour in support of her eleventh studio album Dragonfly. The acclaimed double-album debuted in Australia at #1 on the ARIA Albums Chart and features special guests Keith Urban, Ed Sheeran, and other talented musicians. Huffington Post wrote of Chambers: "Songwriting excellence and passion in performance that is so hard to find these days, except, perhaps, by her very few peers in this field, including Gillian Welch, Patty Griffin and, of course, the great Lucinda Williams."
Strand of Oaks. Friday, 7 p.m., the Southern Café and Music Hall, Charlottesville. Hard Love, Tim Showalter's latest release as Strand of Oaks, is a record that explores the balancing act between overindulgence and accountability. "For me, there are always two forces at work: the side that's constantly on the hunt for the perfect song, and the side that's naked in the desert screaming at the moon. It's about finding a place where neither side is compromised, only elevated." The latest release is a fully realized rock 'n' roll record that captures and balances the genre's escapism with responsibility, sincerity, and a grown-up perspective. "Some records are built like monuments, set in stone … I want this record to be burned in effigy, I want it to be burned in celebration of the limited time we have on this Earth."
---
Bluemont Summer Concert Series Presents: Danny Knicely, Will Lee, & John Flower. Sunday, 7 p.m., Loudoun County Courthouse, Leesburg. 
Central Virginia Blues Festival. Saturday, 3–10 p.m., Rockfish Valley Community Center, Afton.