Do you receive our free, weekly newsletter? If not, you're missing out on awesome events, local fests, and much more! Our #PiedmontWeekendPicks is a gorgeous, curated email updating you on the latest happenings and articles on our blog. Signing up is quick and easy. We know you're busy, that's why we send only one email per week! Help us help you by signing up via our form and together let's celebrate The Good Life. Just click here and fill out the form!
---
Thursday, July 26 – Sunday, July 29
The Cocoanauts
Culbreth Theatre, 109 Culbreth Rd, Charlottesville, VA
Frank Ferrante, who wowed Heritage audiences in 2014 with his internationally acclaimed one-man show An Evening with Groucho, returns to direct and star in The Cocoanuts. This tour-de-farce romp puts Groucho at the helm of a fourth-rate 1920's Florida hotel where he tries to swindle gullible tourists with shady land deals. Groucho maneuvers through romantic and comedic misadventures with the help of his hilariously hapless brothers. Irving Berlin songs add to the frivolity of a deliciously silly musical that is perfect for the whole family!
For full show times and to purchase tickets, click here.
---
*ROAD TRIP*
Thursday, July 26 – Sunday, July 29
Doah Fest 2018
The Farm, 1920 S Page Valley Rd, Luray, VA
Doah Fest is a four-day celebration held on a private farm between the banks of the Shenandoah River and the Blue Ridge Mountains. Live musical performances from a wide array of genres ensure there's something for everyone throughout the weekend. Morning yoga sessions, river sets, and campfire jam sessions keep the good vibes going all day. Doah is a chance to unplug and connect, to share positivity and happiness with a community.
Tickets include parking and camping. For full schedule and to purchase tickets, click here.
---
Saturday, July 28
Hop Along
The Southern Café and Music Hall, 103 1st St S, Charlottesville, VA | Doors 6:30pm, Show 8:30pm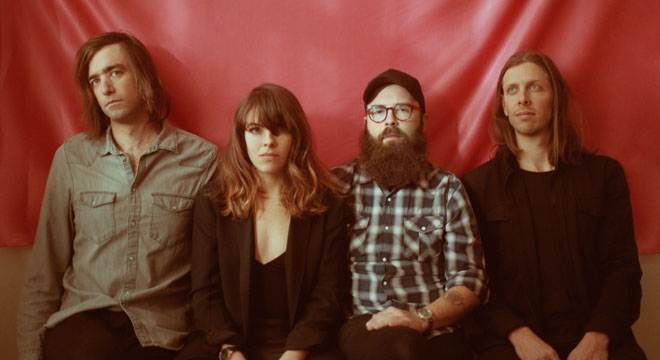 Bark Your Head Off, Dog is Hop Along's most dynamic and textured record yet. Self-produced and recorded in Philadelphia, it features the familiar sounds that have always made the band allergic to genre: grunge, folk, punk, and power pop all appear, with inspiration from ELO to Elvis Costello to '70s girl group vocal arrangements. This time around, they've added strings, more intricate rhythms, lush harmonies, along with a momentary visit with a vocoder. The album shows the band has really come into its own. Alternative band Thin Lips open the show.
Tickets are $15 and can be purchased here.
---
Saturday, July 28
Adventure Brewing's 3rd Annual Summer Fest
A. Smith Bowman Distillery, 1 Bowman Dr Ste 100, Fredericksburg, Virginia | 12 – 6pm
Nothing really embodies summer time vibes quite like a cold, crisp beer! Come on out to Adventure Brewing's Summer Fest to get a taste of some of the best Virginia-brewed craft beer available. They will be showcasing beers with 5.5% ABV including those from Crooked Run Brewing, The Craft of Brewing, and SweetWater Brewing Company to name a few. Bold Rock Hard Cider and Potomac Point Wines will be available for tasting as well. There will be a cornhole tournament (sign up ahead of time via messenger, email, or at the brewery), live music, food trucks, and local vendors, so bring the whole gang out for some summer fun!
Tickets are $20 in advance and $25 at the gate and include a festival tasting glass and eight 6-oz tasting tickets. Non-drinkers and kids are free. For full schedule and tickets, click here. Share the event on Facebook!
---
Saturday, July 28
Polo in the Park
Morven Park, 17195 Southern Planter Ln, Leesburg | 6 – 11pm
Morven Park's second season of Polo in the Park continues this weekend with arena polo matches, picnicking, and dancing! Each night of the season will feature two matches, one starting at 7 pm and the other starting at 8:30 pm. Gates open for spectators at 6 pm. Spectators are encouraged to bring picnics and blankets onto the terraced viewing area next to the riding arena. Food and refreshments from local restaurants and Stone Tower Winery will be available for sale as well. Guests may also bring their own beverage of choice to enjoy at the polo matches. Dancing in the pavilion tent will immediately follow the final polo match each night.
Car passes are $35 when bought in advance online and are $40 (cash only) at the gate. To purchase a car pass or season pass, click here. Share the event on Facebook!