Graves Mountain Festival of Music. Thursday–Saturday, Graves Mountain Lodge, Syria. For 25 years, Americana, roots, acoustic, and bluegrass musicians and their fans have flocked to Graves Mountain Lodge to spend three days in a rustic, beautiful environment where they can see first-rate musicians fill the valley with song. Family-owned Graves Mountain Lodge has welcomed visitors for more than a century, building time-honored traditions and legendary customer service during that time. There's a homey hospitality, natural beauty, and range of outdoor activities in addition to perhaps the Festival's best lineup of all time, which comprises 22 of roots music's foremost acts from across the nation. The band names alone tell a story and set the tone for the festival: Tennessee Mafia Jug Band, Ronnie Reno Band and the Reno Reunion, Seldom Scene. This year there's Sister Sadie, five fast-picking, quick-fiddling females from Nashville. Vancouver trio Barefoot Movement, whose catchy Americana infuses powerful live shows with pop sensibility, smooth instrumentals, and a desire to make audiences hoedown. There are too many wonderful acts to list here, so be sure to buy your tickets to this one-of-a-kind festival!
12th Annual Western Loudoun Artists' Studio Tour. Saturday and Sunday, Various Locations. This free, self-guided tour beckons visitors to witness more than 60 the region's most talented artists at work in their natural environment, the studio. Seize this unique opportunity to converse with potters, painters, jewelers, photographers, sculptors, and talented artists across every medium. If you've been fortunate enough to go on the tour before, then you'll be happy to learn that 16 new artists have joined the ranks, appearing alongside five 12-year veterans. For the first time you can see the abstract, defamiliarized sculptures of Hubert G. Phipps; the analog photographs Mark Paul Thomas shoots with his 1958 Deardorff camera; and the muted, Impressionistic still-lifes and landscapes of Amy Ramsey. Then there are the longtime crowd-pleasers, like Jeffrey Hall, who has opened his studio doors for a dozen years in a row now, welcoming visitors to see his neoclassical sculptures that have appeared in presidential libraries and renowned galleries nationwide. By viewing artists at work, paintbrush to the canvas, the creative process is illuminated, demystifying the process and heightening one's appreciation for the hard work of artistry. And you don't have to go home empty-handed; brand new artwork is available for sale in the artists' studios.
Rock the River FXBG. Saturday, Old Mill Park, Fredericksburg. This riverside bonanza has something for everyone: live music, local craft beers, whitewater canoeing, and so much more! Live music fills Fredericksburg's downtown district with grooves from the soulful Carly Moffa, reggae rockers Feathered Fish, and Midnight Spaghetti, whose blend of funk and rap conveys a frenetic enthusiasm. Be sure to stick around for country crooner Jake Owen's set in the evening, part of the Celebrate Virginia Afterhours series. (Tickets sold separately.) Known for his laid-back country songs and thrilling live performances, Owen is the Platinum-certified singer is of anthems like "Beachin' " and "Barefoot Blue Jean Night," among many others. A beer garden is packed with the state's best breweries, including Fredericksburg's own Spencer Devon Brewing, Maltese Brewing Co., and Red Dragon Brewery. For the first time ever you can purchase VIP tickets, which grant you front-row concert access, specialty beer tastings, and snacks under a nice shady tent. Peruse the streets lined with vendors, artist booths, cornhole, and food ranging from kettlecorn to Mediterranean cuisine from the Grapevine Café. For outdoors enthusiasts, there is a four-mile trail run and the 37th annual Great Rappahannock Whitewater Canoe Race. Adults, children, and furry friends are all welcome to this celebration of community. Proceeds benefit the American Canoe Association and Friends of the Rappahannock. If you love the Rappahannock River and everything it means to Fredericksburg, then you do not want to miss this event!
Spartan Run, Race Times Vary (Arrive Early), Infinity Downs, Arrington. Infinity Downs has seen its fair share of legends—musical legends, to be exact, at the annual four-day LOCKN' music festival. But in 2017, these expansive grassy fields and tortuous jeep trails make room for a new kind of legend: thousands of Spartans reaching for the edges of possibility. This obstacle course is a muddy, intense run through the countryside. Go it alone or enlist your pals for a little friendly (or not-so-friendly) competition. After dashing through the finish line, enjoy a nice sudsy beer and toast to your hard-earned bragging rights, then spend the rest of the day soaking up nature and the gorgeous vistas of Infinity Downs.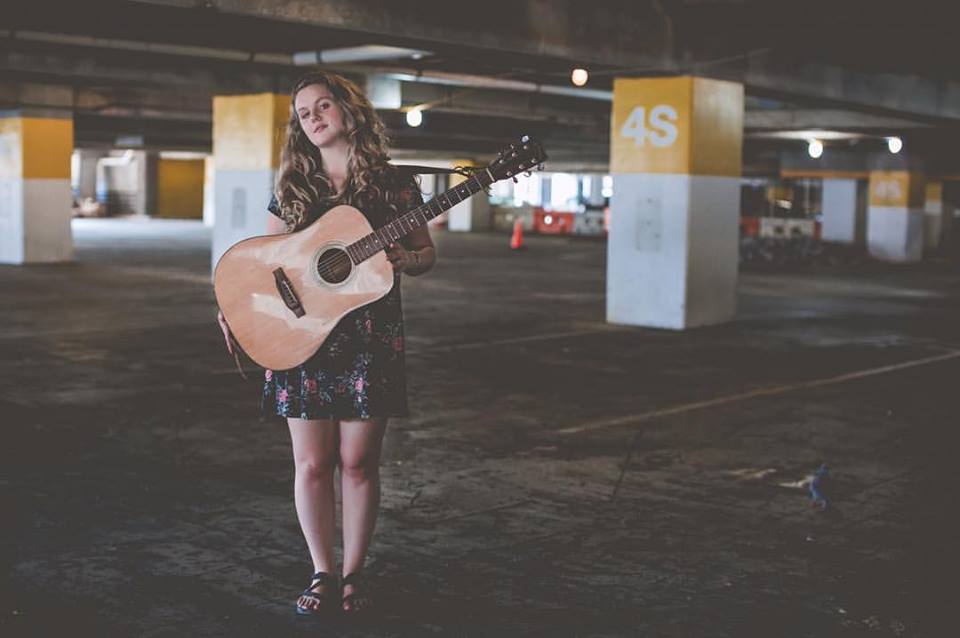 Mink's Miracle Cure Album Release Party. Saturday, 8 p.m., Barns of Rose Hill, Berryville. High above the Shenandoah River in Harper's Ferry, West Virginia, we find the members of the Americana outfit Mink's Miracle Medicine. It's not hard to understand why a pair of songwriters would call this place home. The river's eternal hum blasts over the front porch and in through the kitchen window. Mink's Miracle Medicine tap into that soulful reservoir on their first album, House of Candles. Armed with a telecaster guitar, weeping plucking and gliding over harmony, a simple three-piece drum kit crooning alongside, and above it, a singular powerful voice, Mink's Miracle Medicine began to explore the potential of sonic minimalism in country music. Citing influence from artists like Patsy Cline, Hank Williams, Neil Young, and The Beatles, their sound is raw, earthy and smells like a long and winding road that weaves around an undeniable longing, calling to mind early Tom Petty and shades of Patti Smith.
---