Kenny Rogers. Friday, 8 p.m., the Paramount, Charlottesville. Grammy Award-winning country superstar and music icon Kenny Rogers has enjoyed great success during his storied career of nearly six decades. The enduring Country Music Hall of Fame member and pop superstar has endeared music lovers around the globe with his amazing songs, heartfelt performances, distinctive voice, gift for storytelling and universal appeal. In 2016, Rogers is embarking on what will be his final world tour with a show that will celebrate his musical legacy: The Gambler's Last Deal. The first country artist to consistently sell out arenas, Rogers has played to millions of fans around the world. Incredibly, he has charted a record within each of the last seven decades ('50s, '60s, '70s, '80s, '90s, 2000's, 2010's), while sending 24 songs to the No. 1 spot of the charts. He has sold more than 120 million albums worldwide, making him one of the Top Ten Best Selling Male Solo Artists of All Time, according to the RIAA.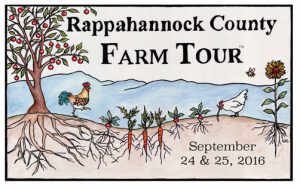 Rappahannock County Farm Tour is a free two-day, self-guided annual tour offering a behind-the-scenes glimpse of Rappahannock's working farms, this year with about 20 venues offering tours, products and special events. The Farm Tour's mission is to present an unforgettable, educational and enriching experience of Rappahannock County's (agri)culture. Stop by the Visitors Center at 3 Library Rd., Washington for tour guidebooks (not to mention Wi-Fi and public restrooms). rappfarmtour.org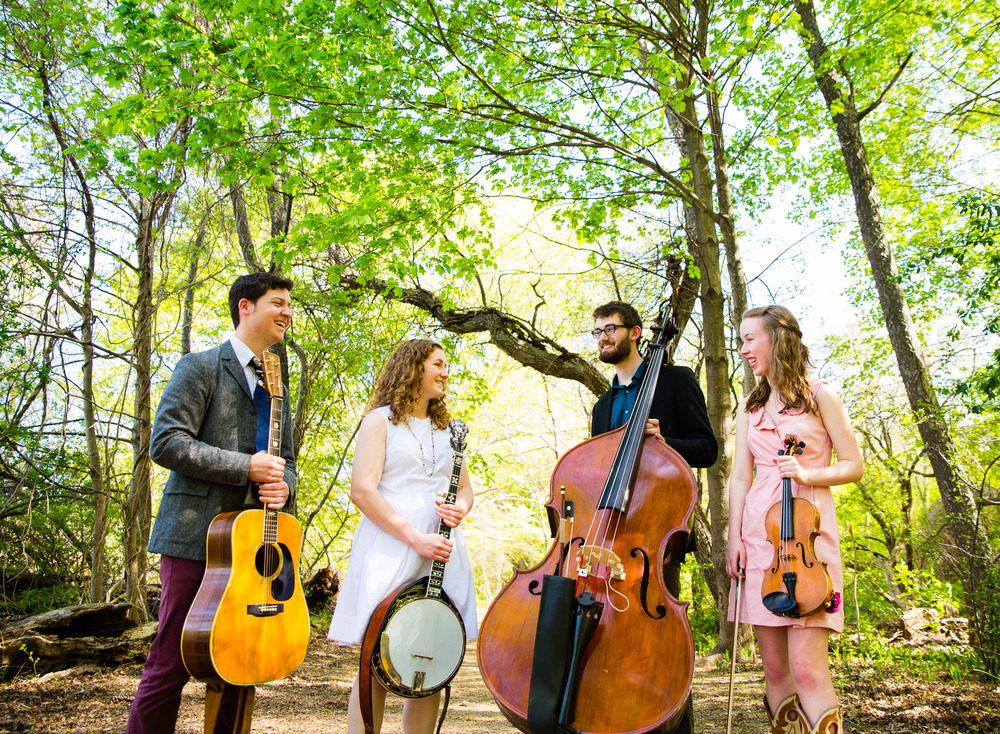 Mile Twelve. Friday, 8 p.m., Prism Coffeehouse, Charlottesville. Mile Twelve is a fresh, hard driving young band beautifully walking the line between original and traditional bluegrass. Based in Boston, Massachusetts and fast gaining recognition for their outstanding performances throughout bluegrass and folk circles, Evan Murphy, Bronwyn Keith-Hynes, Nate Sabat, and B.B. Bowness create captivating songs and daring instrumental pieces from diverse influences. Banjo luminary Tony Trischka says, "Mile Twelve's instrumental skills reflect natural abilities enhanced by serious study of bluegrass tradition and a fearless desire to create fresh pathways.  From the opening number of their new EP, it's plain that their vocal skills are equal to their picking prowess. Their trio blend is as tight as it gets.  Their duo and solo singing is equally praiseworthy. The arrangements often surprise with subtle twists and turns. . . delicious false endings, dropped beats, arco bass, fiddle duets, and on and on.  Mile Twelve is carrying the tradition forward with creativity and integrity."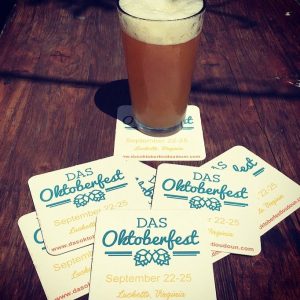 Das Oktoberfest Loudoun. Saturday & Sunday, Times Vary, Vanish Brewery, Leesburg. Time to bust out your dirndls! Celebrating Germany's famed festival, Das Oktoberfest will include non-stop music, dancing, activities, food and the very best of local and German beers. Stein hauling and hoisting competitions accompany a day of beer appreciation. Rock n' roll, blues, and R&B from Odell's Knife, Just South of 7, and The Jones ensure that there won't be a dull moment during this celebration of culture, libations, and community!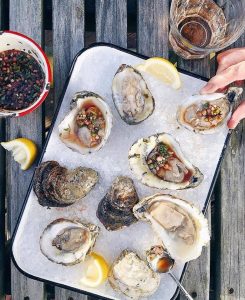 Fall Oyster Festival. Saturday, noon-5 p.m., DuCard Vineyards, Etlan. Wine, oysters, and autumn weather—do we really have to say more? These delicious oysters come straight out of the Rappahannock River, harvested by a multi-generational, ecologically sustainable local company, Rappahannock Oyster Co., these mouth watering delicacies pair well with several of DuCard's equally savory and delicate wines. Perhaps you'll choose the Cuvee 719, a tart sauvignon blanc, or the new Signature Vioginer, whose notes of honeysuckle and peach enhance any culinary experience. There are no wrong choices here (well, except for choosing not to come!).
---
MORE EVENTS
Old Ox Film Fest. Friday, 7-10 p.m., Old Ox Brewery, Ashburn.
Charlottesville Symphony Masterworks Concert. Sunday, 3:30-5:30 p.m., MLK, Jr. Performing Arts Center, Charlottesville.
Leesburg Fine Arts Festival. Saturday & Sunday, All Day, Downtown Leesburg.
Bourbon & Boxwood. Saturday, 7-10 p.m., Old Mary Washington House, Fredericksburg.