Best of the Piedmont Virginian
Originally published in our Online Holiday Guide 2015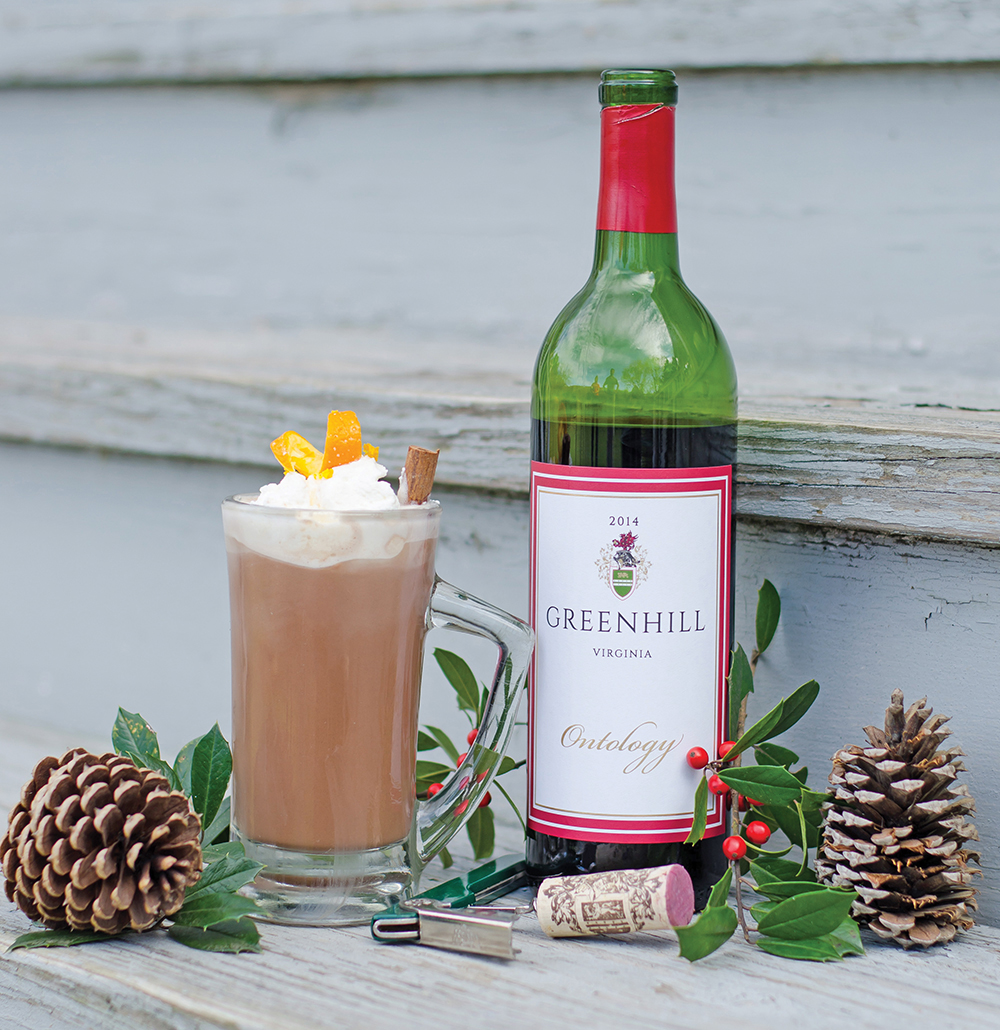 Ingredients
1/2 cup red wine (pinot noir or merlot)
1 1/2 cups milk
1/2 cup dark chocolate chunks, melted
cinnamon, whipped cream, and orange zest to taste
Method
In a saucepan, bring milk to medium heat without boiling.
Melt chocolate chunks in microwave or double boiler,
stir into the warmed milk.
Add wine and allow to heat thoroughly for 10 minutes.
Sprinkle cinnamon on top, add whipped cream, and garnish with orange zest.
Yield: 2 servings
About the Wine
Named after a branch of philosophy, Greenhill Ontology is aged in French oak for 11 months. The result is a wine that begins with intense aromas of soft wood and earth before flavors of cherries and wild fruits emerge, culminating with a long, tannic finish bursting with wild raspberries.
Photo by Amy Fewell