Appleton Campbell has earned the home service industry's coveted Angie's List Super Service Award, reflecting an exemplary year of customer service to members, for the sixth year in a row.
This achievement in 2016 is particularly significant as Angie's List experienced unprecedented member growth. More than 1.6 million consumers, many of whom were eager to quickly hire qualified service pros, joined Angie's List after the company added a new, free membership tier.
"Companies that can meet higher demands without missing a beat in their exemplary performance standards truly do stand apart from their peers," said Angie's List founder Angie Hicks.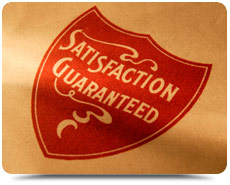 Angie's List Super Service Award winners have met strict eligibility requirements, must be in good standing, pass a background check and abide by Angie's List operational guidelines.
"When I started working for my grandfather, he always reminded me that we should treat customers the way we would like to be treated," says Appleton Campbell President, Mike Appleton.
Over 40 years ago—in 1976—Jim Appleton founded Appleton Campbell and it has remained a family-owned and operated business ever since. Current President Mike Appleton is the founder's grandson and continues the tradition of serving the local and regional community with experience and loyalty.
Committed to outstanding customer service, Appleton Campbell provides numerous services to the region, including heating/air conditioning repairs as well as installations and electrical services.
The company takes pride in offering the best that they can from their business. Highly trained technicians will treat you and your home with courtesy and respect. They offer flat-rate pricing—the price you were quoted up front is the price you will pay. There are no surprises. They also offer convenient Saturday services at weekday rates, in case you just can't make it home in time during the busy workweek.
Appleton Campbell offers not only quality services, but also support to their immediate communities. They are active members of several chambers of commerce. And they also provide financial support to local county business festivals, the Fauquier County fair, the Fauquier S.P.C.A, youth sports leagues, local schools and law enforcement, and many other charities.
For additional information about Appleton Campbell, please visit appletoncampbell.com.