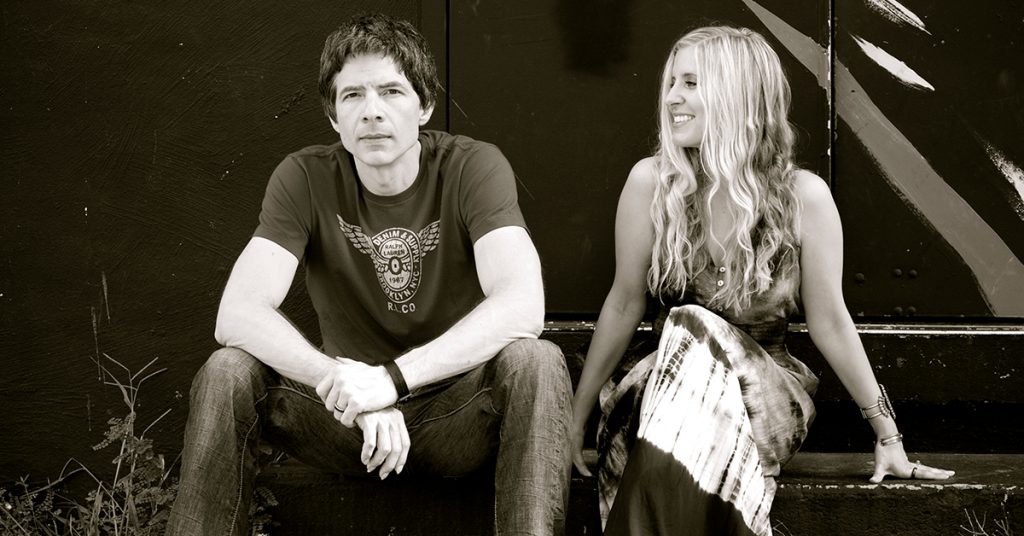 Swearingen & Kelli: The Music of Simon & Garfunkel. Friday, 8–10 p.m., Barns of Rose Hill, Berryville. Swearingen & Kelli recreate the music, memories, and magic of the most famous folk-rock duo of our time, Simon & Garfunkel. AJ Swearingen has been performing this music for twenty years and developed a mastery of Paul Simon's intricate guitar playing. His deep baritone blends perfectly with Jayne Kelli's angelic vocals, which invoke a true sound in the spirit of Art Garfunkel. The duo has been performing music together since 2010. Together and separately they have shared the stage with Kenny Rogers, Crystal Gayle, Livingston Taylor, John McCutcheon, and many more.
Swearingen & Kelli was inevitable. Jayne Kelli's voice is both husky and sweet, tender and bluesy. When she takes the stage, she's more down-home than diva. Paired with Swearingen's acoustic stylings—which are reminiscent of James Taylor, Paul Simon, and Lindsay Buckingham—and his silky, soulful baritone, the two are a supergroup of folk. They never set out to form a duo, but when they heard each other perform at a writer's night in the heart of St. Pete at the Hideaway Café, their musical course changed. The connection was magnetic, and by late 2013, they were ready to release their debut self-titled album. They were dangerously close to changing their name, but it didn't feel like an authentic move. "One thing's for sure, we can't be mistaken for another artist. Maybe a law firm," Kelli jokes.
These two voices in perfect harmony, balanced against one acoustic guitar, deliver an authentic tribute to the sound of the 1960's Greenwich Village coffeehouse performances where folk singers such as Pulitzer Prize winner Bob Dylan, Joan Baez, and Simon & Garfunkel got their start.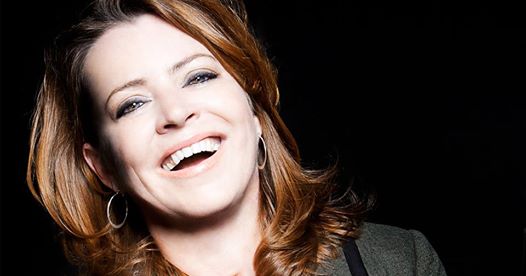 Comedian Kathleen Madigan. Friday, 7:30, the Paramount, Charlottesville. Kathleen Madigan has been called "the funniest comic in America, bar none" by fellow funnyman Lewis Black, and "easily one of the best comics alive" by Ron White of Blue Collar Comedy fame. Over Kathleen Madigan's 25 year career she has performed on nearly every late night show ever made. Leno, Letterman, Conan, Ferguson and most recently in 2015 on the new The Nightly Show with Larry Wilmore. She's released four standup albums, two filmed sets, two HBO specials, and three Comedy Central specials. To say she is a successful jokester is a severe understatement. "I just want to tell jokes. I didn't start doing open mics to become an actor on a sitcom or in a TV commercial. Those things never even crossed my mind. I just like to tell jokes for an hour or so and laugh," Madigan says. "For a few of us working today, this was our goal. We don't have anymore goals. Can't you ever have a goal, reach it, and then enjoy it? This society is being driven by type-A lunatics that say 'You have to set more goals.' No you don't. Have a seat and enjoy the fact that you're here! Maybe that's the Irish in me talking though." See what else she'll riff on this Friday!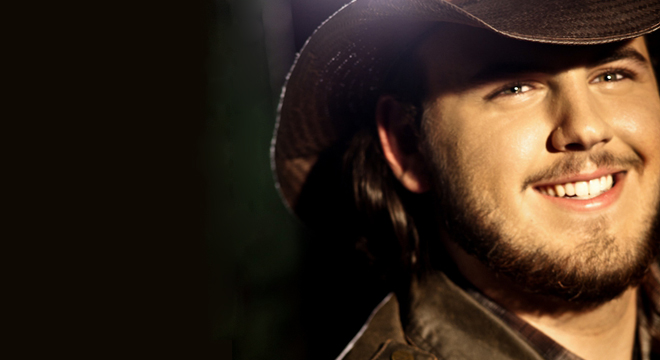 Cody Purvis. Saturday, Doors at 7 p.m., the Jefferson Theater, Charlottesville. Cody Purvis sometimes walks down Music City's famed Lower Broad listening to the myriad songs pouring onto the historic street. Like thousands of other music lovers who flock there, he finds himself drawn to the "real country music." He says: "I love walking down Broadway and thinking about all the real country singers who have walked that same street. Those are the people who are my musical influences." When Purvis first moved to Nashville, he had to be content to listen from the street as he was not of age to enter the fabled honkytonks. Still, he paid dues searching out and singing at any venue available. Now, at 22, he can point to the silhouette of the Ryman Auditorium and remember the night he performed a song standing on the wooden boards of that hallowed stage.
The Charlottesville native's earliest memories are of listening to his parents as they performed in country music bands. "I wanted to follow in their footsteps and country music was something that rang true for me." Purvis recently finished his EP, Southern Thang, which is available on iTunes. He searched for songs from the best of Nashville's songwriting community, including award winners Dallas Davidson, Josh Hoge, and Thomas Rhett. These tunesmiths were eager to give their more traditional songs a voice and, to them, Purvis is that voice.
"The amount of people who are playing 'country' music these days is very slim. But it's the kind of music I grew up on and I know there's still a demand for it. I want to provide for that demand. Those listeners are my audience."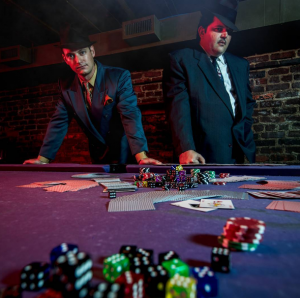 LAST WEEKEND: Guys and Dolls. Showtimes Vary, Live Arts Theater, Charlottesville. Guys and Dolls is a musical rom-com that revolves around a pair of New Yorkers, a high-rolling gambler and a chaste Evangelist. In order to secure funds for his Manhattan gambling parlor, Nathan Detroit bets Sky Masterson that he can land a date with Sarah Brown, the titular "doll" and head of Broadway's Save-a-Soul Mission. You'll have to see what drama and comedy unfolds from this simple bet. Journey through the streets of Havana and Times Square and tap your foot to the music of Frank Loesser, whose classic showtunes have become standards of the stage, in this Broadway classic and Depression-era love story.
GALLERY SPOTLIGHT: Twelfth Night Exhibit. Through January 31, Gallery Hours Vary, Tryst Gallery, Leesburg.
---
MORE EVENTS
Narmada Barrel Tasting. Saturday & Sunday, Tastings at Noon and 2 p.m., Narmada Winery, Amissville.
Mindfulness Day Retreat. Saturday, 10 a.m.–3 p.m., Ballentine Farm, Waterford.
Nine Songwriter Series. Friday, 8 p.m., Tally Ho Theatre, Leesburg.