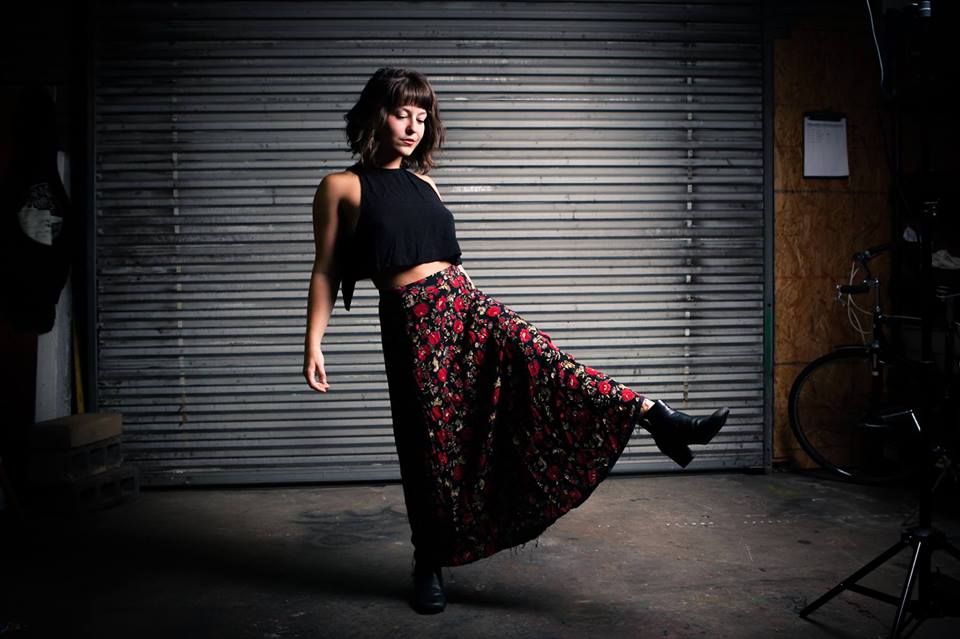 Adar with Erin Lunsford. Saturday, Doors Open at 7 p.m., the Southern Café & Music Hall, Charlottesville. Powerhouse vocalist and songwriter, Adar, is based out of Charlottesville. She formed her band in the summer of 2016 and has since gathered an enthusiastic following with her compelling original songs and her charismatic performances. Adar draws from a deep well of original compositions, and introduces new takes on covers that transcend genres from soul, funk, jazz, rock, and more. Her debut album, which was released this past March, was noted by local music critic Nick Rubin for its seamless blending of "reggae and Cubanismo" as well as "lyrics [that] are sensorily rich with flavors and textures." Adar is joined by fellow Charlottesville chanteuse Erin Lunsford performs an acoustic set without her band, the Wildfire.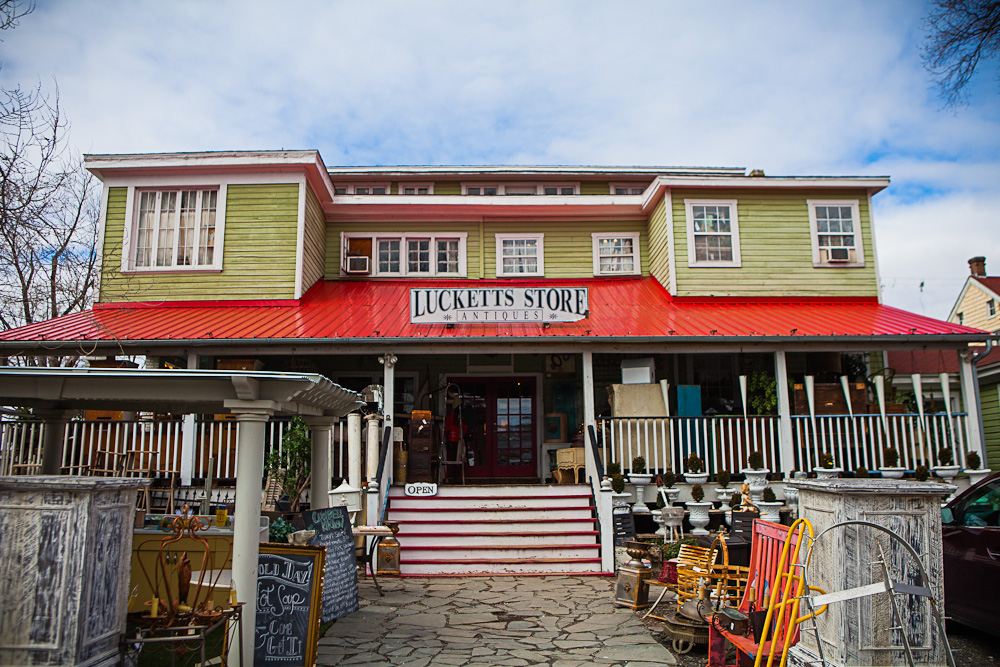 The Lucketts Fair. Saturday and Sunday, 9 a.m.–5 p.m., Lucketts Community Center, Leesburg. This fair hearkens back to the area's agrarian heritage: contests for best fruit pies and largest vegetables; prized border collies demonstrating their prowess; freshly baked goods and knock-your-socks-off coffee. At the heart of the event is a sense of community that unites friends and families, residents old and young. Talented bluegrass pluckers serenade visitors from the gazebo. Local craftsmen and artisans—blacksmiths, gardeners, quilters—demonstrate their cherished old-timey practices. Learn about bees and other pollinators or the lost art of climbing trees! This event is a bonafide slice of Americana and fun for the whole family. While you're in the hamlet, save time to visit The Old Lucketts Store. Inside this 138-year-old building you'll find oddities, antiques, vintage home decor, and all sorts of items you can't find anywhere else!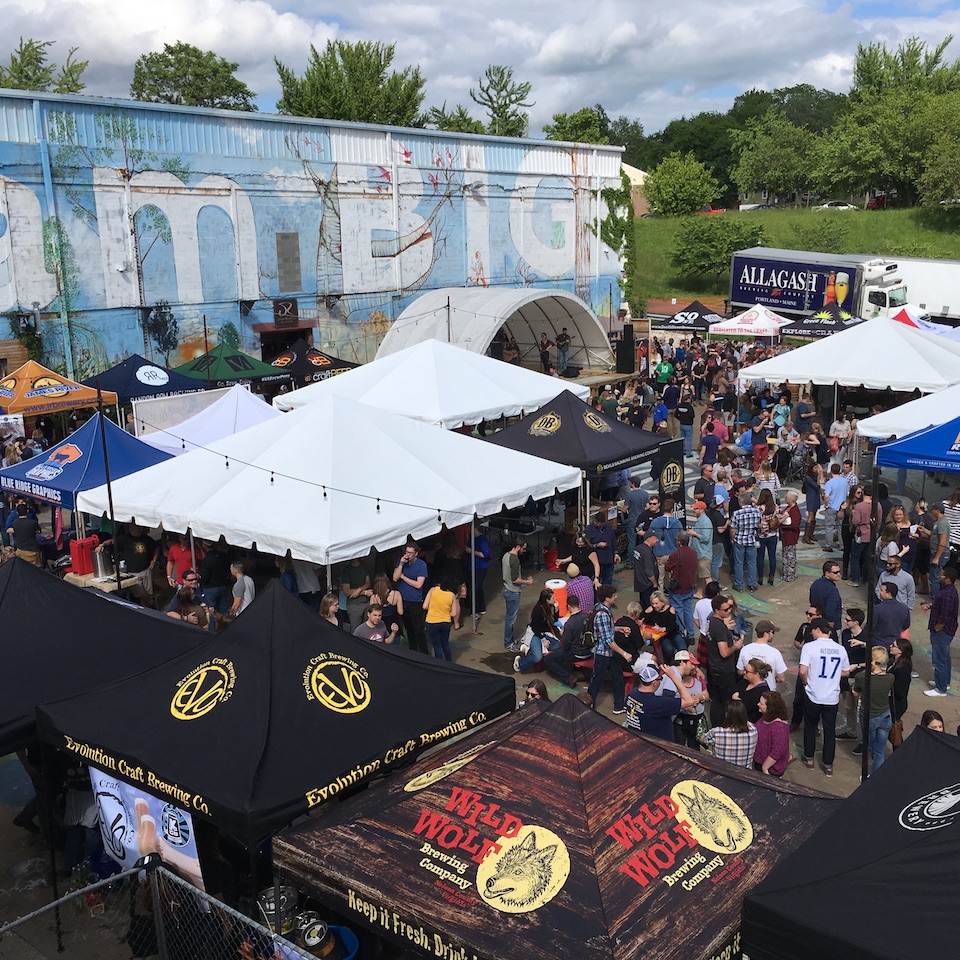 6th Annual Virginia Craft Brewers Fest. Saturday, 1–8 p.m., IX Art Park, Charlottesville. This celebration of craft beer—the brewers, the complexities of a well-made IPA, the curious and passionate imbibers—has sold out every year since its inception. What we're saying is you should buy your tickets as soon as you're done reading this issue; trust us, you'll have an amazing time. With 140 of the state's best breweries and 3,000+ cerevisaphiles (we had to look that one up) convening at the luscious, 17-acre IX Art Park near Charlottesville's Downtown Mall, this is the perfect way to celebrate Virginia Craft Beer Month (a.k.a August). This is the event's first year in Charlottesville after migrating from Devils Backbone in nearby Roseland. The new location provides access to the Downtown's restaurant scene and room for expansion of the Virginia craft-beer industry, a $623,000,000 operation. So come on out and show your support for local craft brewers!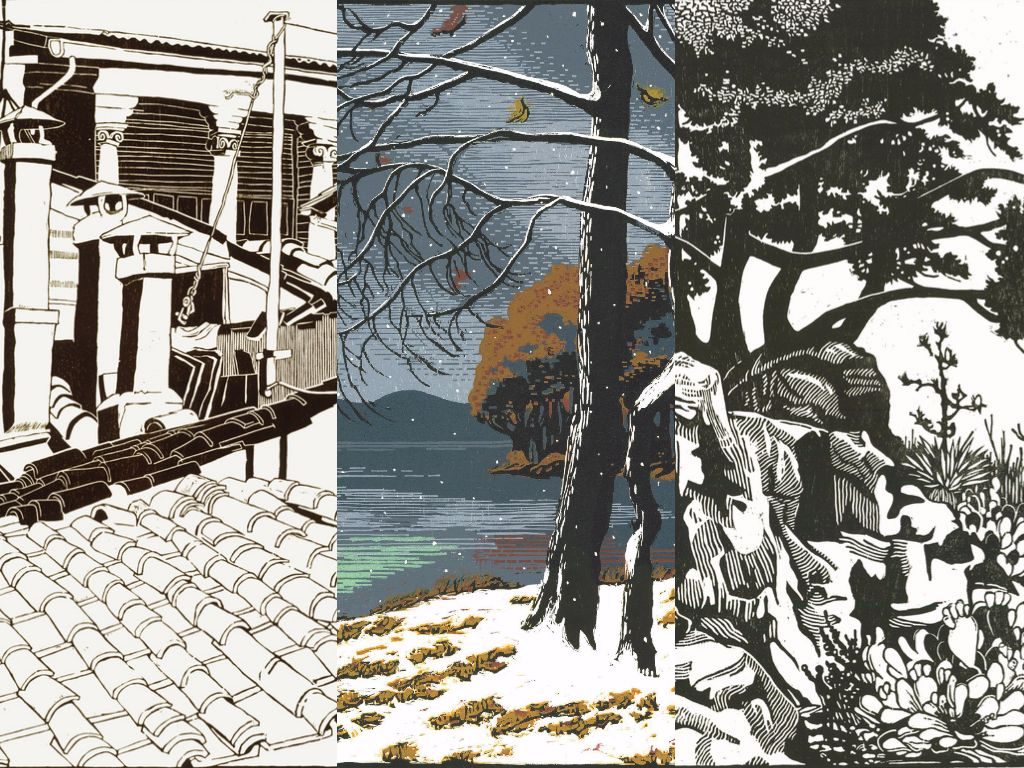 Max-Karl Winkler: Once More, with Feeling: Woodcuts and Related Works. Through September 6, Gallery Hours Vary, The Candy Factory at the Center for the Arts, Manassas. "I want to express the profound mystery and ineffable grace embodied in the landscape and the human figure," Winkler says. "My work is informed by a fascination with myth, history, language, and the expression of spiritual impulses through the interplay of words and images." His works have adorned the Smithsonian, the National Museum of American History, the Library of Congress, the Corcoran Gallery of Art, and numerous private galleries. "The so-called 'art world' has an aura of magic attached to it," he says, "and I want to bring my students to an understanding that effective pictures result as much from logic and planning as from inspiration." His work combines the intricate, deft lines of reduction woodcuts with Maya and Aztec influences. A renowned teacher and art critic, his work is informed by an expansive knowledge of art and a desire to share this knowledge via his artwork.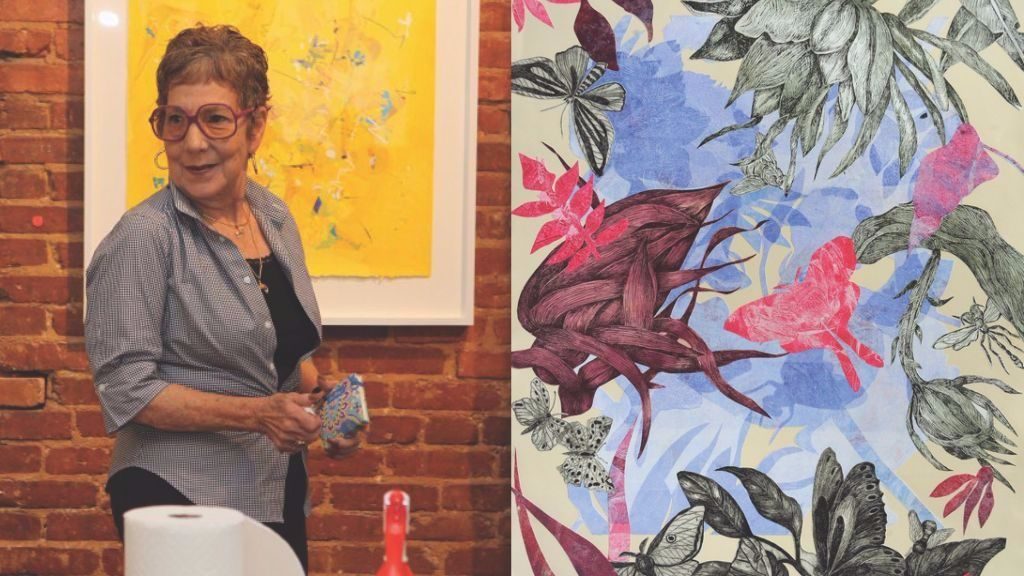 Marti Patchell: Botanical Fusion. Through August 26, Gallery Hours Vary, Hylton Performing Arts Center, Manassas. Marti Patchell expresses her passion for gardening and the beauty of nature through an exploration of her interest in the drawn line. Botanical Fusion features works illustrating the intricate layering of formal elements found in the natural world around us. A native of Norfolk, Patchell grew up drawing the nature of her native Norfolk: the rippling water, the flora of humid summers, the shoreline. Her work combines this childhood wonder with her formal study of watercolors, botanical painting, and lithography at the Corcoran College of Art and Georgetown University. Reflecting upon her up-close encounters, the artist presents works including monoprint etchings and collages that encourage the viewer to dive deeper into the beauty found in the "power of nature's display."
More Events
Comedians Dylan Vattelana, Winston Hodges, Brandon Moore. Friday, Doors Open at 7 p.m., Liberty Laughs, Fredericksburg.
Last Ham Standing's Improv Comedy. Friday, 7–9 p.m., Creek's Edge Winery, Lovettsville.