In the Garden of Carla Vergot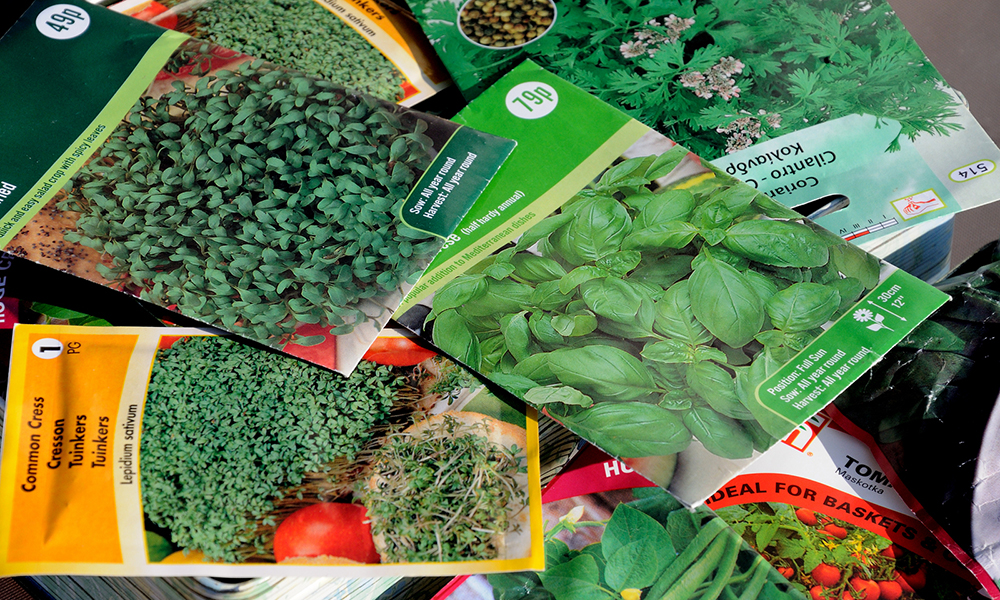 Where is the Truth in Advertising?
By Carla Vergot
As the seed catalogs fill the actual mailbox and the emails from our favorite garden companies fill the virtual one, I find myself contemplating truth in advertising. Who here is old enough to remember the ad for sea-monkeys printed in comic books?
The detailed illustration showed a family of creatures who lived in a world that anyone could create using a fish bowl from K-Mart. There was a mom, a dad, an older child who was definitely a boy, and a toddler who I assumed was a girl. The mom had blonde hair in a kicky mermaid bob, lipstick, and a red bow around her three-pronged antennae apparatus.
My border collie, Molly, left me sorely wanting the first time I saw an ad for sea-monkeys. Dog schmog. A sea-monkey—now that was a family pet! They were sea-monkeys, for crying out loud, with arms and legs, hands and flippers, fingers and tails. They had mouths, and in the advertisement I was sure I saw bubbles, as if they were actually speaking to each other. I mean, who knew what language, but they were clearly evolved enough to communicate.
I wanted sea-monkeys in the worst way. It was all I could talk about. And I talked about it to everyone non-stop, until my mama couldn't take the sustained pleading any longer and in a moment of weakness caved. She started, "If that's how you want to spend your money…," at which point I promptly stopped listening. Yes. Yes! That's how I wanted to spend my money!
In addition to the buck twenty-five (plus fifty cents shipping), I had to scrape together enough to buy a fish bowl because no sea-monkey family of mine would live in a mixing bowl previously used to make meatloaf and snickerdoodle cookies. I needed a real fish bowl, and I needed a castle for them to live in, which meant a trip to the aquatics department at the local pet store.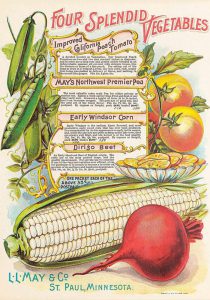 I gave my dad a fistful of sweaty coins, and he wrote a check. I carefully clipped the yellow coupon and addressed the envelope in my best penmanship. Then I thumb-tacked the picture on my cork board and started checking the mailbox twice a day for a package that would include sea-monkey eggs, a one-year supply of food, and the "magnificent, fully illustrated manual of sea-monkey care, raising, training and breeding." My "bowlfull of happiness" couldn't arrive fast enough. Yep, that's how "bowlful" was spelled in the ad.
The eggs I got seemed like microscopic shreds of dehydrated dish sponge that did absorb water but did not grow legs, teeth, or flippers, and most certainly did not talk. And not one of the rehydrated sponge shreds had a red bow. Not one.
I was inconsolable, and to this day, the sea-monkey deceit still stings. I measure all other ads by that one, not just commercials for products, but anything that encourages me to believe something.
Ricky, for example, did not pass the sea-monkey test when we met. He led me to believe he was an accomplished texter. Come to find out, not only did he not send text messages, but he didn't even know how. In the time it took for me to uncover this blatant case of false advertising, I was already in too deep.
Our dog, Booker, (aka Ricky's dog) is another example. He wears a collar with the phrase "Best. Dog. Ever." emblazoned in thread. Flat out lie. This dog is in the running for the worst dog of all times. Stands to reason that a man who falsely advertised would have a dog who does the same.
The garden might be the one frontier where I let my guard down. It's where I fall for it all over again. The seeds equate to vegetable sea-monkeys. Seed-monkeys, if you will.
I see pictures of Brussels sprouts the size of golf balls, slender lilac-colored eggplants, and golden purslane with its tantalizing tenderness and whopping amounts of omega-3 fatty acids…and I want them.
Catalogs promise me that Lime Crisp cucumbers produces "hordes" of fruit, that Magellan Persian Carpet zinnias "weave a plush tapestry of color," and that Castelfranco Radicchio is a "high dollar crop for market growers." Don't get me started on the Moon and Stars watermelon whose dark green rind is decorated with splotches of yellow that look like the heavenly bodies from which it derives the name.
In the moment, my desire knows no limit. Hard scientific data like hardiness zones or soil composition can't bring me back to reality. I pretend I've never seen a bug and that disease doesn't exist. If that guy could grow it, surely we can, too. The lesson I learned regarding truth in advertising is so far away. Lesson? What lesson? I want them in our garden in a way that only a sea-monkey would understand.  
Even memories of failed crops don't dissuade me. We've planted pumpkins every year. In print, the jolly orange globes look fat and happy and so easy that a little kid in a striped shirt can win a blue ribbon at a county fair. In our garden, there's never been a blue ribbon pumpkin. There's never even been a green softball on its way to becoming a pumpkin. Just a lot of long leafy vines running all over the place and getting in my way.
I fell for the okra lie, too. I devoted half a bed to the promise of pounds and pounds of delicious fried okra. They grew like crazy, big and rambunctious, and for the six or seven pods we collected, not worth the investment. And then there was the broccoli…
Since Ricky also has zero self control where wishful planting is concerned, I circle items and fold the corners down, knowing he'll take the bait. As I flip the pages, I hear the faintest whisper, "If that's how you want to spend your money…"
Yes. Yes it is.
---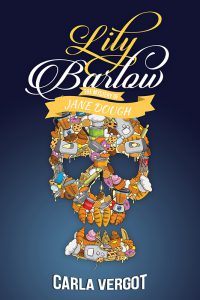 Did you know Carla Vergot, longtime columnist for The Piedmont Virginian, is also a fiction writer? Check out an excerpt of her first novel, a mystery and romance set in Marshall, Va, here, and buy the book at local bookstores and Amazon.com.