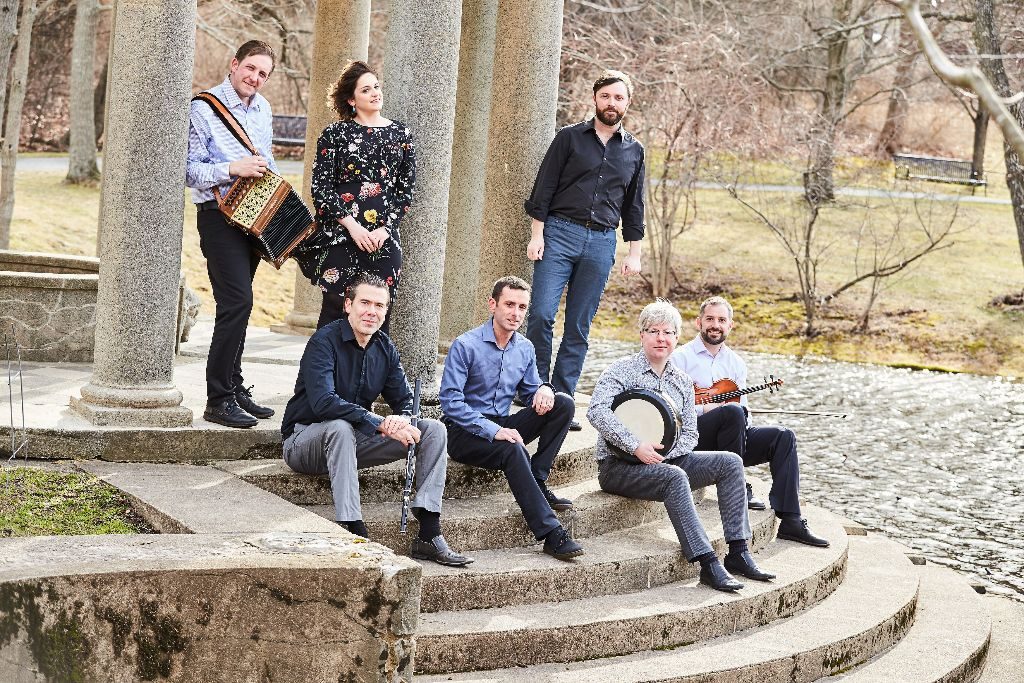 Photo by Kelly Davidson
Danu. Sunday, 7–9 p.m., Hylton Performing Arts Center, Manassas.
A leading traditional Irish ensemble comes to the Hylton Center for this big pre-St. Patrick's Day celebration of festive Celtic music. Praised by The Washington Post for their "vibrant mix of virtuosity, energy, and empathy," Danú performs both ancient Irish music and new repertoire for a lively, flawless performance. Mason's University Singers, a talented student ensemble from George Mason University's School of Music, join them onstage for a one-of-a-kind experience. Hailing from Ireland's old counties, this award-winning ensemble has thrilled audiences throughout Europe and North America with stops at the Hollywood Bowl in Los Angeles and Symphony Space in New York. The virtuoso players are renowned for their mastery of authentic Irish instruments—flute, tin whistle, fiddle, button accordion, and bouzouki—which is matched by gorgeous vocals in English and Gaelic. Bring the whole family to enjoy this entertaining evening of Celtic music!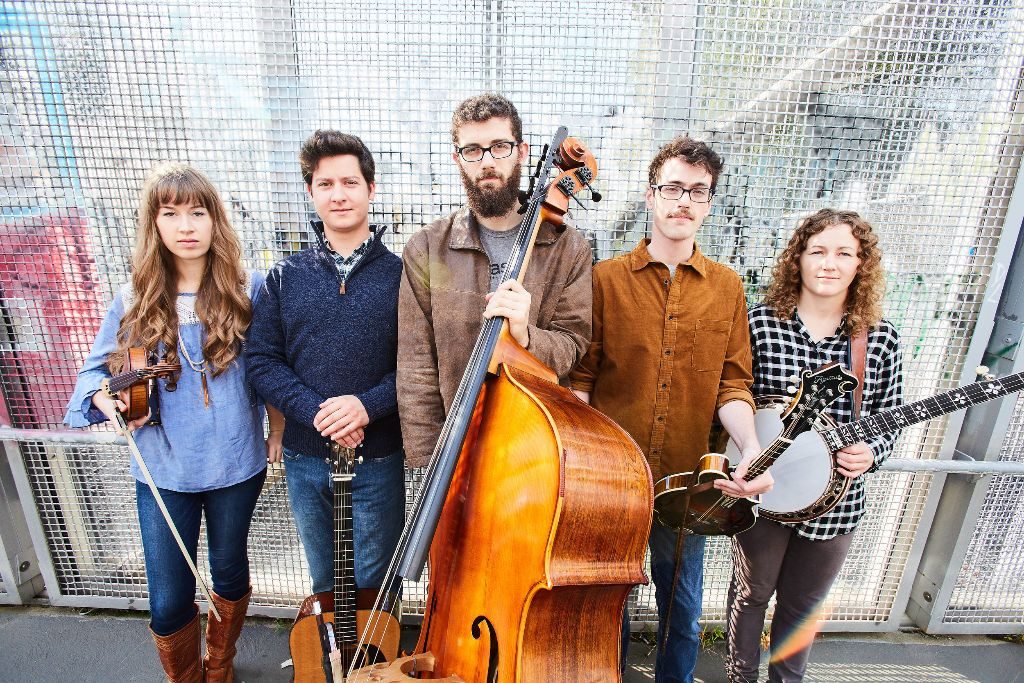 Bluegrass and BBQ: Mile Twelve. Friday, Doors Open at 7 p.m., Barns of Rose Hill, Berryville.
Mile Twelve is fresh, hard driving and fast gaining recognition for their outstanding performances in New England bluegrass and folk circles. This young band brings to the table their own spin on original and traditional bluegrass and beautifully walks the line between the two. Banjo Luminary Tony Trischka says, "Mile Twelve is carrying the bluegrass tradition forward with creativity and integrity." With fiddle, guitar, banjo, bass and voices, these skilled musicians—Evan Murphy, Bronwyn Keith-Hynes, Nate Sabat and BB Bowness—create captivating songs and daring instrumental pieces that draw from a diverse set of influences that include bluegrass, jazz, folk and old-time music. Can't make it to this show, catch them at Prism Coffeehouse in Charlottesville on Sunday!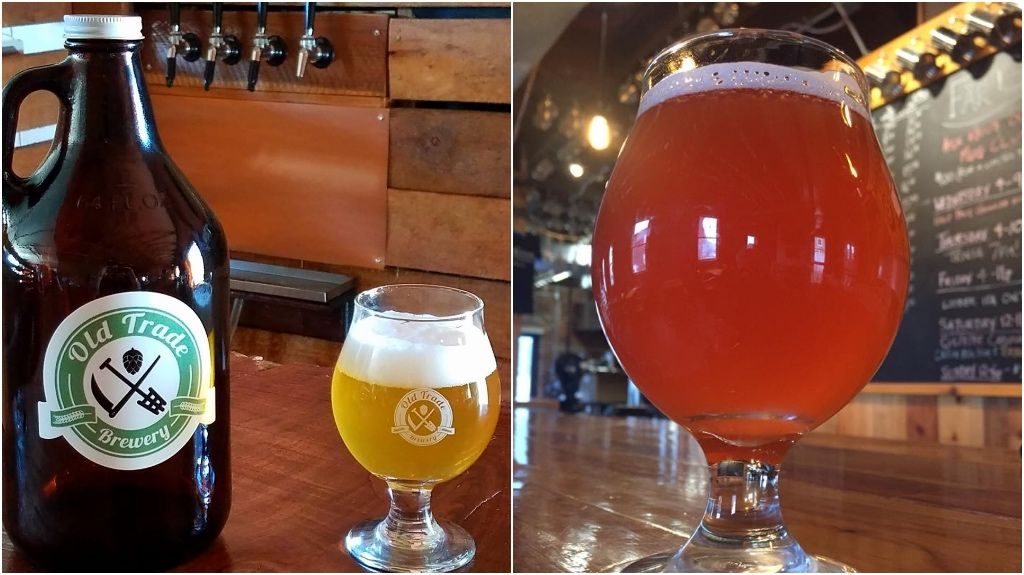 Spring Libations Tour. Saturday, 12:30–4 p.m., Historic Train Depot, Culpeper.
This tour begins at the Old House Campus, where the Kearney family first opened their vineyard and winery in 1998, adding the craft distillery in 2015, then takes visitors to Old Trade Brewery, where Garrett and Sara Thayer have made it their mission to revitalize the art and culture of hand-crafted, seasonal and traditional beers once popular in America and Europe. You will experience six of Old Trade's finest brews paired with traditional European bratwursts and sides. The tour will conclude at Fär Göhn Brewing Company, a "tavern brewery," celebrating the German immigrant contribution to the American beer tradition while embracing a variety of brew styles from all over the world. Here you'll select a liquid love from their seasonal offerings. Fan favorites include the Coons Process Pale Ale, Radlers, Sleeping Elefant IPA, Kolsch, Altbier, and milk stout varieties. While you're there, get your silhouette drawn at Harriet's General and peruse their phenomenal, unique, 100% American-made goods!
MORE EVENTS: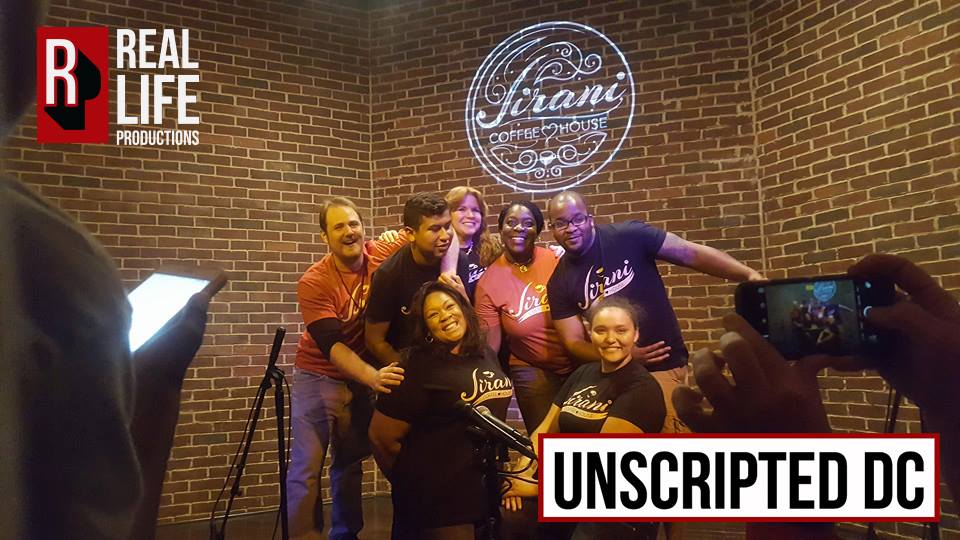 Unscripted DC's Impov Comedy. Saturday, 8:30–10 p.m., Jirani Coffeehouse, Manassas.