This Friday, Barns of Rose Hill welcomes Mile Twelve! Read our #PiedmontWeekendPicks, and subscribe to our newsletter so you never miss out on the fun!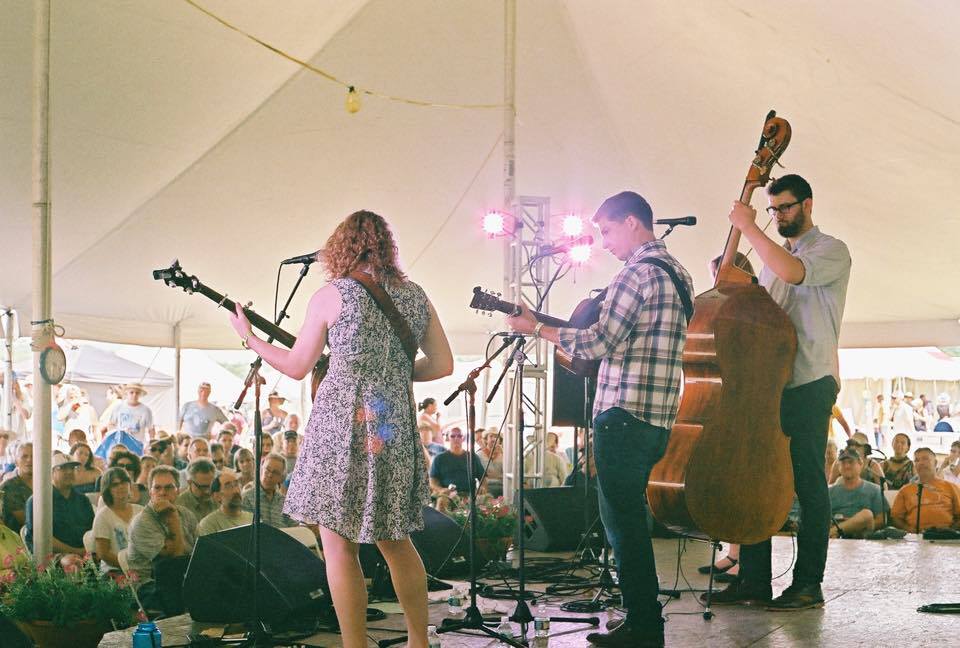 Mile Twelve is a fresh, hard-driving young band beautifully walking the line between original and traditional bluegrass. Fast gaining recognition for their outstanding performances in bluegrass and folk circles, Evan Murphy, Bronwyn Keith-Hynes, Nate Sabat, BB Bowness, and David Benedict write captivating songs and daring instrumental pieces from diverse influences. Just ask banjo luminary Tony Trischka, who said of the band: "Mile Twelve's instrumental skills reflect natural abilities enhanced by serious study of bluegrass tradition and a fearless desire to create fresh pathways. From the opening number of their new EP, it's plain that their vocal skills are equal to their picking prowess. Their trio blend is as tight as it gets. Their duo and solo singing is equally praiseworthy. The arrangements often surprise with subtle twists and turns … delicious false endings, dropped beats, arco bass, and fiddle duets, and on and on. Mile Twelve is carrying the tradition forward with creativity and integrity."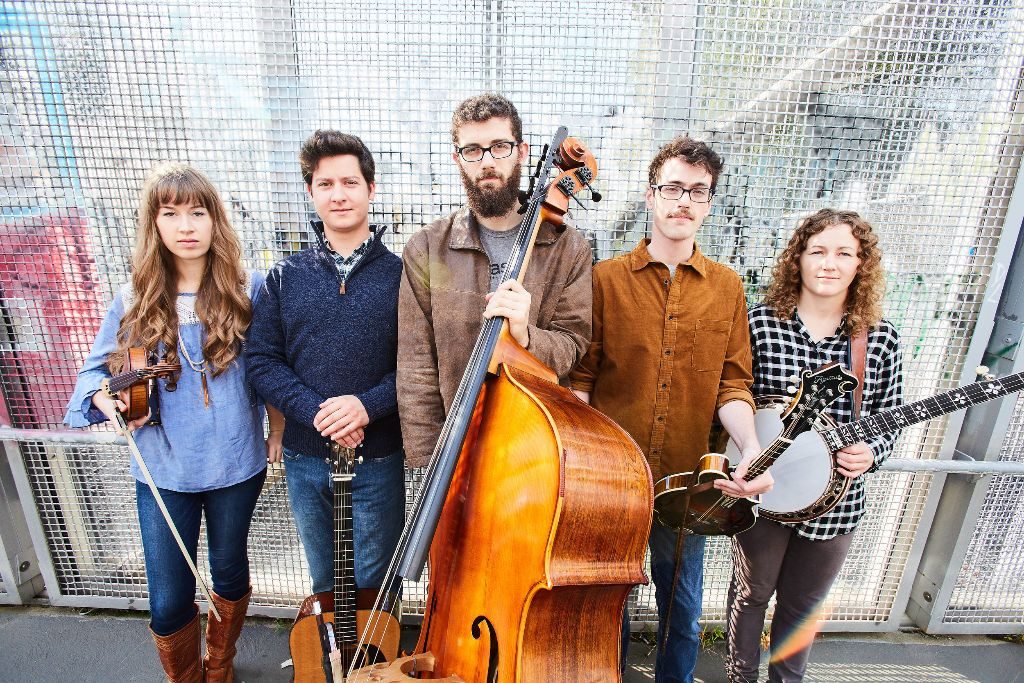 Since their formation in the fall of 2014, Mile Twelve has been on the rise. They've performed extensively throughout the U.S., Canada, Ireland, New Zealand and Australia, including sets at major festivals such as Grey Fox Bluegrass Festival, FreshGrass Festival, Thomas Point Beach Bluegrass Festival, and Joe Val Bluegrass Festival. Their music is in rotation on the Bluegrass Junction Sirius XM channel, and their rendition of the Stanley Brothers classic "Our Last Goodbye" was featured on a Spotify "Fresh Bluegrass" playlist. The band was the winner of the 2017 Momentum Award by the International Bluegrass Music Association, and in October 2017 released their debut full-length record "Onwards," produced by Stephen Mougin (check out the video below).
Tim O'Brien, a West Virginian multi-instrumentalist, commended the group for embellishing Boston's bluegrass scene, adding "extra fire to that city's already churning cauldron of traditional string players." Take these pros words for it: Mile Twelve is not a group you want to miss!