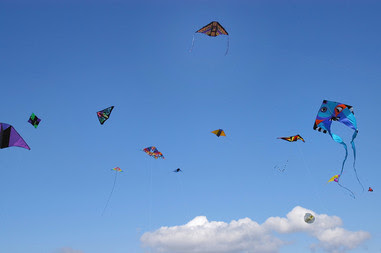 8th Annual Kite Flight Festival at Three Fox Vineyards. Saturday, 1 – 3 p.m., Delaplane. Dust your kites off after a long winter and join in the fun in the skies above Three Fox Vineyards. The vineyard always has great breezes in the spring and we're going to take advantage of them for some early springtime fun. Enjoy live music with Richard Giersch and his renditions of classics from the 60s-90s. Black Fig Pizza Company will be selling their artisan wood-fired pizzas.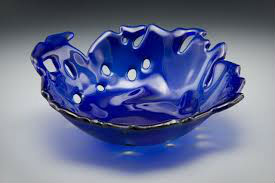 Artist Reception and Show Opening at Gay Street Gallery. Saturday, 4 – 7 p.m., Washington. The show features the glassworks of Charlottesville artist Diana Branscome and the paintings of Charlotte NC resident Chris Lamberti, along with paintings by resident artist Kevin H. Adams.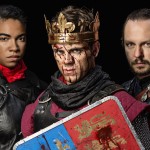 Shakespeare in the 'Burg, Friday-Sunday. The annual Shakespeare theatre festival will feature performances of The Importance of Being Earnest and The Life of King Henry V, by the internationally acclaimed American Shakespeare Center (ASC), as Middleburg presents another weekend of performances and workshops. See our blog post about Sunday's one act play.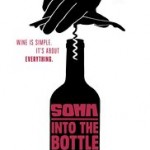 Special Event – Screening of "Somm: Into the Bottle." Saturday, 4 – 6 p.m., Washington. Jason Wise's newest film is a follow-up to his 2012 documentary Somm, which followed four candidates as they prepared for the Master Sommelier exam and provided unique insight into the world of wine. Movie goers will be able to enjoy wine from local winery partner DuCard Vineyards while watching the film–wine is included in the ticket price. A Q&A session follows the screening, with winemakers, filmmakers and wine industry representatives.
Movie and a Dance at the Orlean Market. Saturday, 3 – 6 p.m., Marshall. Come enjoy the beautiful Fred and Ginger classic dance film Top Hat (1935). After a short break and change of shoes, dance instructor eWa "W" Burak introduces the jitterbug. This is a class for beginners as well as more experienced dancers. Don't forget to bring your top hat!
Center for the Arts at the Candy Factory Fundraising Gala. Saturday, 7 – 11 p.m., Manassas. Help us feed the arts! Creativity flows at the Candy Factory, and this gala, replete with celebration, dance, food and drink, celebrates and ensures the future of this creative nourishment.
Heritage Day at Graves' Mountain Lodge, Saturday, 8 a.m. – 3 p.m., Syria. A fun-filled day with fly fishing, food, forestry lectures, and festivities will appeal to every member of the family.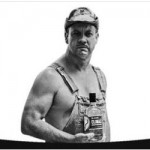 Season Opening Party and Tim Smith at Belmont Farm Distillery. Saturday, Culpeper. Come celebrate a new season at the distillery. There is music by Steel Grey and Friends as well as meet and greets with Tim Smith (of Climax Moonshine) and Tyler Wood (of Discovery channel's Moonshine). Tastings and free tours round out a nice day at the farm.
Wild & Scenic Film Festival, Sunday, Culpeper. This film festival travels on tour across the country and is one of the nation's largest environmental film festivals. This event is a wonderful opportunity for all ages to enjoy a broad spectrum of environmentally-themed films about a wide range of causes and issues from across the globe. Food trucks and vendors on site.
Mark and Maggie O'Connor at the Barns of Rose Hill. Saturday, 8 p.m., Berryville. Don't miss Grammy-winning violinist and composer Mark O'Connor and his wife, Maggie, as they perform a broad and interconnecting collection of American music through violin solos and duets.
Virginia Wine Maker Dinner at Marriott Ranch. Hume, 7 – 10 p.m., Virginia. Enjoy a gourmet five-course meal paired with select Desert Rose Wines. Be sure to make reservations.
Park Day: A Program and Clean-up at Rector's Crossroads Battlefield and Mosby Rendezvous Site. Saturday, 1 p.m., Atoka. Learn about the famed Mosby Rendezvous Site, J.E.B. Stuart encampment, and June 21, 1863 cavalry battle at Rector's Crossroads while helping us clean up the terrain. Refreshments will be served. Dress for outside work with good boots and  gloves. Bring a rake if you can. Reservations–(540) 687-6681. Meeting at Caleb Rector House, 1461 Atoka Road, opposite the Atoka Store. [NOTE: 1461 Atoka Road has a navigation  unit address of "Marshall VA" although it is 10 miles away!] This is a program of the Mosby Heritage Area Association.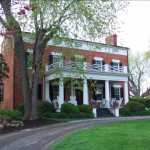 Five Tales and a Tour: Greengarden, historic Mosby safe house.  Sunday, 2 p.m., Upperville.  Come visit one of the most beautiful and historic homes in the Mosby Heritage Area.  The Mosby Heritage Area Association is partnering with the Gettysburg Foundation to open historic Greengarden to the public on Sunday, April 3. This program will begin at Buchanan Hall outside of Upperville.  Stories featuring the cavalry Battles of Aldie, Middleburg, and Upperville, June 17-21, 1863, and Greengarden's role as a safe house for Mosby's Rangers will be shared before caravanning over to the home, located at 22439 Greengarden Road outside of Upperville. At Greengarden, a National Historic Register site that dates from 1833, you'll be able to tour the historic antebellum home.  Additionally, you'll get to see a rarity in the heritage area, a "hidey hole" used by Mosby's men for a quick escape.
Opening of Elise King-Lynch at Art First Gallery. Friday, 6 – 9 p.m., Fredericksburg. Elise's assemblages, paper sculptures, and fine crafts are featured this April. Also on display are new works by other artists in this 25-member cooperative.
Louisa Arts Center Presents: Nathan Stanley of the Clinch Mountain Boys. Saturday, 7:30 p.m., Louisa. Grandson of the legendary Dr. Ralph Stanley, Nathan made his musical debut at a young age with his grandfather at the Grand Ole Opry. In 2007 he became the lead singer and guitarist for the stompin' bluegrass group Clinch Mountain Boys. Come see what this bluegrass aficionado is up to now.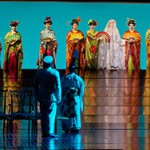 The Paramount's MET Live in HD presents Madama Butterfly, Saturday, Charlottesville. Kristine Opolais brings her heartbreaking interpretation of the title role in Madama Butterfly in Anthony Minghella's critically-acclaimed 2006 production. Roberto Alagna sings Lieutenant Pinkerton, the callous officer who crushes Butterfly's dreams of love. Debuting conductor Karel Mark Chichon leads a cast that also includes Maria Zifchak as Suzuki and Dwayne Croft as Sharpless. Co-production of the Metropolitan Opera, English National Opera, and the Lithuanian National Opera.
Charlottesville Symphony Presents: "Variations for Spring." Saturday & Sunday, Charlottesville. The orchestra performs works by Butterworth and Vaughan Williams, the Virginia premiere of Christopher Theofanidis's "Dreamtime Ancestors," and Aaron Copland's popular suite from "Appalachian Spring."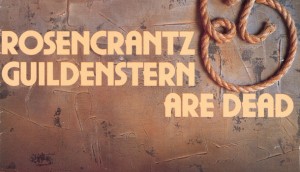 (Last Weekend to See) Rosencrantz and Guildenstern Are Dead. Friday and Saturday, 8 p.m.; Sunday, 2 p.m., Warrenton. Fauquier Community Theatre is delighted to present the tragic comedy Rosencrantz and Guildenstern are Dead, playwright Tom Stoppard's take on William Shakespeare's Hamlet. As the play opens, Rosencrantz and Guildenstern find themselves on their way to Elsinore to visit their childhood friend Hamlet, only to find that there is, indeed, something rotten in the state of Denmark.
Belmont Portrayed. Through April 17, Fredericksburg. This juried exhibition highlights works depicting Belmont as seen through the eyes of regional artists. The show is Belmont's first-ever exhibition of work by contemporary artists, and marks the 40th anniversary of Belmont's opening to the public as a museum and educational center.
Christophe Vorlet: Works on Paper. Through April 10, Charlottesville. Vorlet, a well known illustrator whose work has graced the pages of the New York Times, Newsweek, and other renowned publications, returns to Charlottesville for his second solo show at Les Yeux Du Monde. On display are several multi-panel works from his series "United Point of View." Inspired by Indian folklore, the work recalls the repetitions of Warhol and Van Gogh, while displaying his unique artistic talents.
• • For a list of more upcoming events, please click on the "Events" tab at the top of our website. • •