Starting a Vineyard Presentation. Saturday, 10:00 a.m. – noon, Charlottesville. "Father of Virginia Wine," Gabriele Rausse, discusses the basic principles of growing wine grapes—variety and site selection, trellis systems, soil preparation, planting, pruning, pest control, and harvesting—and provides novice grape growers a foundation in serious viticulture.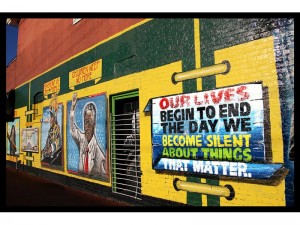 Norma Woodward Exhibit. Through Sunday, Fredericksburg. Woodward's photographs of urban art depicting graffiti, murals, and more filter life in the city through the artist's eye and her camera's lens. Of her art, she said: "Our world is a smorgasbord of photographic opportunities. I have been lucky enough to travel our country and internationally; however, many of my most successful images have been taken near my home in my quest to capture the intrinsic beauty of common things as well as those which are exotic." Also on display are Sheila Jones's pictures, which showcase her initial training in forensic photography.
Easter Egg Hunt & 2 Wishes. Saturday, noon – 5 p.m., Etlan. DuCard Vineyards welcomes visitors for an Easter egg hunt (1 p.m.) around the gorgeous grounds of the vineyard, as well as a visit from the Easter Bunny. Later on, 2 Wishes takes to the stage for music everyone in the family can enjoy.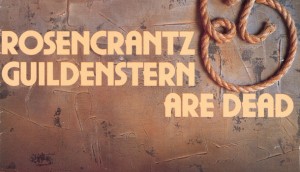 Rosencrantz and Guildenstern Are Dead. Friday, 8 p.m.; Saturday, 2 p.m., Warrenton. Fauquier Community Theatre is delighted to present the tragic comedy Rosencrantz and Guildenstern are Dead, playwright Tom Stoppard's take on William Shakespeare's Hamlet. As the play opens, Rosencrantz and Guildenstern find themselves on their way to Elsinore to visit their childhood friend Hamlet, only to find that there is, indeed, something rotten in the state of Denmark.
Belmont Portrayed. Through April 17, Fredericksburg. This juried exhibition highlights works depicting Belmont as seen through the eyes of regional artists. The show is Belmont's first-ever exhibition of work by contemporary artists, and marks the 40th anniversary of Belmont's opening to the public as a museum and educational center.
Christophe Vorlet: Works on Paper. Through April 10, Charlottesville. Vorlet, a well known illustrator whose work has graced the pages of the New York Times, Newsweek, and other renowned publications, returns to Charlottesville for his second solo show at Les Yeux Du Monde.
On display our several multi-panel works from his series "United Point of View." Inspired by Indian folklore, the work recals the reptitions of Warhol and Van Gogh, while displaying his unique artistic talents.
Double Feature: A Town Called Panic & Metropolis. Saturday, 7:30 – 11 p.m., Culpeper. A Town Called Panic (2009) is a stop-motion comedy, which critics have called "Toy Story on absinthe." This is the story of Indian, Cowboy, and Horse, who share a house in the country. It's Horse's birthday and his two roomies have forgotten to get him a present. In ordering bricks to build Horse a BBQ, a typing error cause 800 million to be delivered, rather than 80. This is the catalyst for an amazing adventure that literally goes around, in, and under the world. The film is in French, with English subtitles.
For Metropolis (1984), composer Giorgio Moroder embarked on a personal project to present a restored and "modernized" version of Fritz Lang's silent sci-fi epic. Moroder gained access to top quality materials from the Silent Era that had not been seen in decades. To make this silent film acceptable to 80s audiences, Moroder enlisted the likes of Pat Benatar, Loverboy, Freddie Mercury, and Bonnie Tyler to sing an updated rock and new wave score.
Library of Congress Presents: The Ten Commandments. Friday, 7:30 p.m., Culpeper. Cecil B. DeMille's last and most successful work is a biblical epic that follows the life of Moses (played by Charlton Heston) from birth and abandonment through manhood, slavery, and his trials in leading the Jews out of Egypt. Filmed on location in Egypt, Mount Sinai, and the Sinai Peninsula, it was, at the time of its release, the most expensive film ever made as well as the highest-grossing film of 1956.
• • For a list of more upcoming events, please click on the "Events" tab at the top of our website. • •