Hoopla Festival. Thursday-Sunday, Devils Backbone, Roseland. Libations, camping, an incredible lineup of musicians, foodtrucks, the natural beauty of the Piedmont and the Blue Ridge Mountains—these qualities, and so many more, come together for this year's Hoopla! Devils Backbone, one of Virginia's most distinguished and loved breweries, holds close to its heart seven values: beer positivity, passion, adventure, family, humility, integrity, and stewardship. These pillars are behind every decision that Devils Backbone makes, and this festival celebrates all of them.
For beer lovers, a homebrewing demo and "Name That Beer" contest.
The Revivalists
,
the Old '97s
,
Major & the Monbacks
, and hometown favorites
the Futurebirds
take to the stage to entertain music lovers, fill the valley with music, and add to the atmosphere of good vibes. Adventurers are sure to enjoy the camping,
mountain biking
, and hiking as well as yoga classes. There are plenty of
activities for children
, families, and anyone else who enjoys beer, music, the outdoors,
running
, and just about anything else. Hoopla promises a good time, and given Devils Backbone's legacy of integrity, you know they can make good on their promise.
Railroad Earth. Friday, Doors at 7 p.m., the Jefferson Theater, Charlottesville. Railroad Earth began in 2001 as a musical experiment with a simple question: what sound would emerge when a bunch of talented acoustic musicians come together and jam? Songwriter and lead vocalist Todd Sheaffer says, "When we started, we only loosely had the idea of getting together and playing some music. It started that informally; just getting together and doing some picking and playing. Over a couple of month period, we started working on some original songs, as well as playing some covers that we thought would be fun to play." Since this informal beginning, the sextet has played on some of the nation's grandest stages (like Red Rocks in Colorado) and foremost music festivals (Telluride Bluegrass Festival). Despite these incredible achievements, there is such a humility and homeliness that underscores the band's performances. No matter the size of the stage, each intimate performance feels as though it is played on a back porch.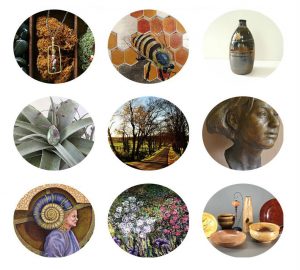 Clarke County Studio Tour. Saturday & Sunday, 10 a.m.-5 p.m., Several Locations. Over the course of 22 stops throughout the pastoral vistas and scenic roads of Clarke County, visitors on this tour take in the work of 30 artists, each with their own voice, all expressing and espousing their view of the world and Piedmont. Jewelry, ceramics, photographs, bronze sculpture, paintings, and so much more is on display. Brochures are available at the CCST website so that you don't miss a single one of the many glorious stops.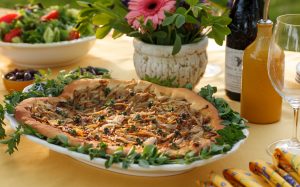 Tour de France Dinner & Wine. Saturday, 12:30-4:30 p.m., La Table Provencale, White Post. Christian Sorrel, sommelier at the 5-star L'Auberge Provencale Bed & Breakfast, leads guests on a adventure through France by tasting fine wines from each of its legendary regions. From Alsace to the Languedoc, the terroir of France is a beautiful and diverse aspect of its winemaking history. Every grape is unique and tells a different story. The tastings are complimented by chef Steven Ferrell, whose par excellence cuisine has earned many distinctions over the years. This multi-course affair draws its inspiration and ingredients from the bountiful harvest of the Shenandoah Valley. By the time dessert is served, you may feel inclined to write a postcard home from the South of France, only to be reminded that your comfortably seated in the Piedmont with an authentic Gallic dinner before you.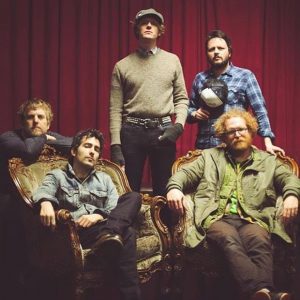 Blitzen Trapper. Saturday, Doors at 7 p.m., the Southern Café & Musical Hall, Charlottesville. This Portland quintet has earned accolades from publications such as Rolling Stone and Pitchfork for their unique blend of country, folk, rock, and something wholly their own. Their 2008 album Furr was one of the catchiest, most played, and highly acclaimed records to be released that year. An out of tune piano, acoustic guitars, and singer Eric Earley's croon meander through music of days gone by, only to come out on the other side with something totally new. Their most recent album, Live at Third Man Records, the Detroit imprint of legendary singer and guitarist Jack White, was acclaimed for its success in capturing the group's live sound. As good a record as it is, nothing comes close to seeing them live. Don't miss out on a spectacular night of rock n' roll this Saturday!
MORE EVENTS
Grammy-winning Guitarist Pat Donohue. Friday, Doors at 7 p.m., Barns of Rose Hill, Berryville.
19th Annual Manhattan Short Film Festival. Friday, 7 p.m., Paramount Theater, Charlottesville.
Capital Ale House's Oktoberfest. Saturday, 11 a.m.-10 p.m., Downtown Fredericksburg.