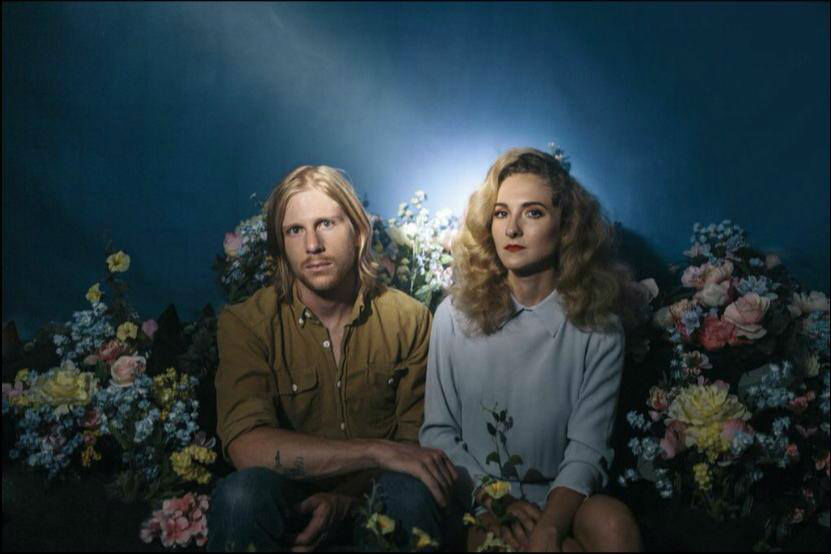 Tennis. Saturday, Doors Open at 7 p.m., Southern Café & Music Hall, Charlottesville. Special guest is Airpark. Tennis is made up of couple Alaina Moore and Patrick Riley. The Denver-based duo began writing their signature minimalist pop music together as a way to document their time living at sea on a small forty-year-old sailboat. The result was their first release, Cape Dory, which attracted attention from music lovers and bloggers for its wry commentary and infectious melodies. Since then the couple has continued to refine their sound as they churn out a steady stream of music that explores their sonic sensibilities. Opening for the group is Airpark, a Nashville duo of pop deconstructionists. Brothers Michael and Ben Ford create dance music for wallflowers, pop for thinkers, a sound as cerebral as it is catchy.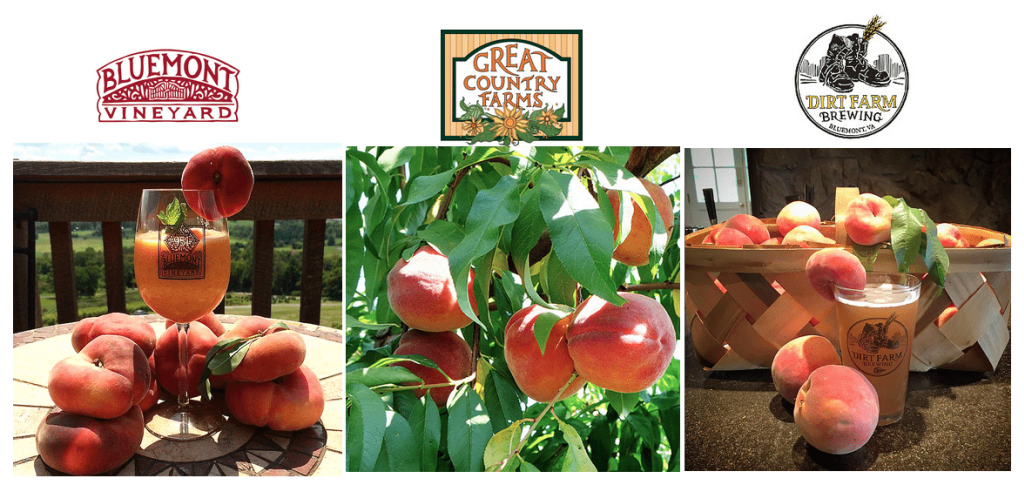 3rd Annual Bluemont Peach Fuzztival. Friday–Sunday, Times Vary, Bluemont Vineyard, Bluemont. The much-loved festival returns again to welcome peach pickers, peach lovers, and outdoor enthusiasts for a weekend of summer fun under the sun! On Farm-to-Table Friday, attendees can sink their teeth into tasty, sweet, and salty hors d'oeuvres like prosciutto and peach bites topped with feta and arugula, cool down with a peach slushy, and look forward to Saturday and Sunday's live music from Josh Burgess and Casey Klein.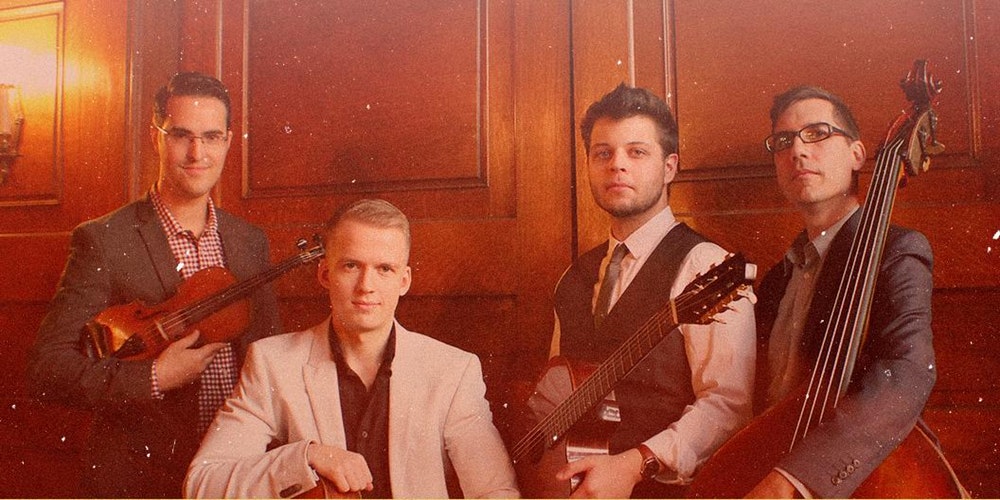 Rhythm Future Quartet. Sunday, 8–10 p.m., Barns of Rose Hill, Berryville. The acoustic jazz ensemble, Rhythm Future Quartet has a straightforward agenda: to keep the spirit of Gypsy jazz alive and expanding in today's musical universe. The virtuosic foursome, named for a Django Reinhardt tune, offers up a newly minted sound, influenced by the classic Hot Club of France, yet wholly contemporary. Led by violinist Jason Anick and guitarist Olli Soikkeli, the quartet performs dynamic and lyrical arrangements of both Gypsy jazz standards and original compositions that draw upon diverse international rhythms and musical idioms. With Max O'Rourke on second guitar and Greg Loughman on bass, Rhythm Future is dedicated to expanding the boundaries of a vital musical genre.
155th Anniversary of the Battle of Cedar Mountain. Saturday and Sunday, 10 a.m.–6 p.m., Cedar Mountain Battlefield, Rapidan. "The past is never dead. It's not even past," wrote William Faulkner of the South's troubled legacy and collective memory surrounding the Civil War. This event commemorates the Battle of Cedar Mountain with living history demonstrations including artillery firings as well as cavalry and infantry reenactors. The 1862 battle, also known as "Slaughter's Mountain," was the first major clash between the Army of Northern Virginia and the Army of Virginia, the only battle in which Stonewall Jackson drew his sword, and a hard-fought victory for the Confederacy. This is the perfect occasion to mull over America's history, ask experts questions, and witness demonstrations that replicate the chaos of a dark time in our country's history.
---
Charlottesville Day. Saturday, 12–10 p.m., IX Art Park, Charlottesville.
Live Music and Triathlon Weekend. Saturday, 5–9 p.m., Lost Creek Winery, Culpeper.
Comedy with LARRYXL and Clint Noir. Friday and Saturday, Doors Open at 7 p.m., Liberty Laughs, Fredericksburg.