Do you receive our free, weekly newsletter? If not, you're missing out on awesome events, fun articles, delicious recipes, and much more! Our #PiedmontWeekendPicks is a gorgeous, curated email updating you on the latest happenings and articles on our blog. Signing up is quick and easy. We know you're busy, that's why we send only one email per week. Help us help you by signing up via our form and together let's celebrate The Good Life. Just click here and fill out the form!
---
Friday-Saturday, June 1-2
Graves' Mountain Festival of Music
205 Graves Mountain Lane (Route 670), Syria, VA
The foothills of the Blue Ridge Mountains awaken to the sounds of banjo pickers, fiddle players and vocal harmonies, as bluegrass fans from all across the country and around the world gather in Syria, Virginia. Performances by over 15 Bluegrass bands are sure to delight! Horseback riding, swimming, fishing, and hiking are also available. Enjoy home-cooked food and gorgeous scenery at Graves' Mountain Lodge.
3-Day tickets and single day tickets available. Motel rooms available on a first-come, first-serve basis. Camping is available (with purchase of a 3-day ticket) on a first come first serve basis, some restrictions apply. Call to order your tickets 540-923-4231. Full festival schedule can be found here.
---
Saturday, June 2
Rock The River FXBG
Old Mill Park, 2201 Caroline St, Fredericksburg, VA | 11 am – 8 pm
Celebrate the 4th Annual Rock the River FXBG event! Founded by a group of small business owners and non-profits teaming up to foster and grow the outdoor community, Rock the River is the official start of summer celebration for the Fredericksburg area. The outdoor event features live musical performances from Karen Jonas, The Feathered Fish and Swift Technique. Running/walking, biking, stand-up paddle boarding, canoeing, and more are lined up throughout the day. The event will also include local artisan vendors and some of the best local food trucks around. Most activities are FREE. Full schedule of events and tickets for the craft beer garden can be found at rocktheriverfxbg.com
---
Saturday, June 2
The Speakeasy Scandal: An Interactive Murder Mystery Pairing
7150 Lineweaver Road, Warrenton, VA | 6-9pm
Calling the inquisitive, clever, and creative! Only a small number of detectives will be able to take part in this interactive, Roaring 20's themed murder mystery event with an international celebrity chef! Vint Hill Craft Winery and COOKED Murder Mystery Supper Club proudly present "The Speakeasy Scandal", a 4-course food and wine tasting event. Come donned in your 1920s best, ready for an evening of role playing, intrigue, and amusement! Tickets include includes 4 wines paired with 4 small plates. Limited number available, so book your spot today here!
---
Saturday, June 2
Laurence Juber
Little Washington Theatre, 291 Gay Street, Washington, VA | 8pm
GRAMMY-winning guitarist Laurence Juber is a solo performer, recording artist, composer and arranger. His playing fuses folk, jazz, blues, pop and classical styles, creating a multi-faceted performance that belies the use of only one instrument. First internationally recognized as lead guitarist in Beatle Paul McCartney's Wings, with whom he won a Grammy, Juber has since established himself as world-renowned guitar virtuoso and entertainer. As a studio musician, he can be heard on recordings from artists as diverse as Dan Hicks & The Hot Licks, Seal, and the French chanteuse Sylvie Vartin, plus he is featured on the soundtracks to hundreds of TV shows such as
Home Improvement
and movies including the academy award-winning
Dirty Dancing, Good Will Hunting
and
Pocahontas
. Reserve seats
here
.
---
Saturday-Sunday, June 2-3
Western Loudoun Artists Studio Tour
36441 Blueridge View Ln, Purcellville, VA 20132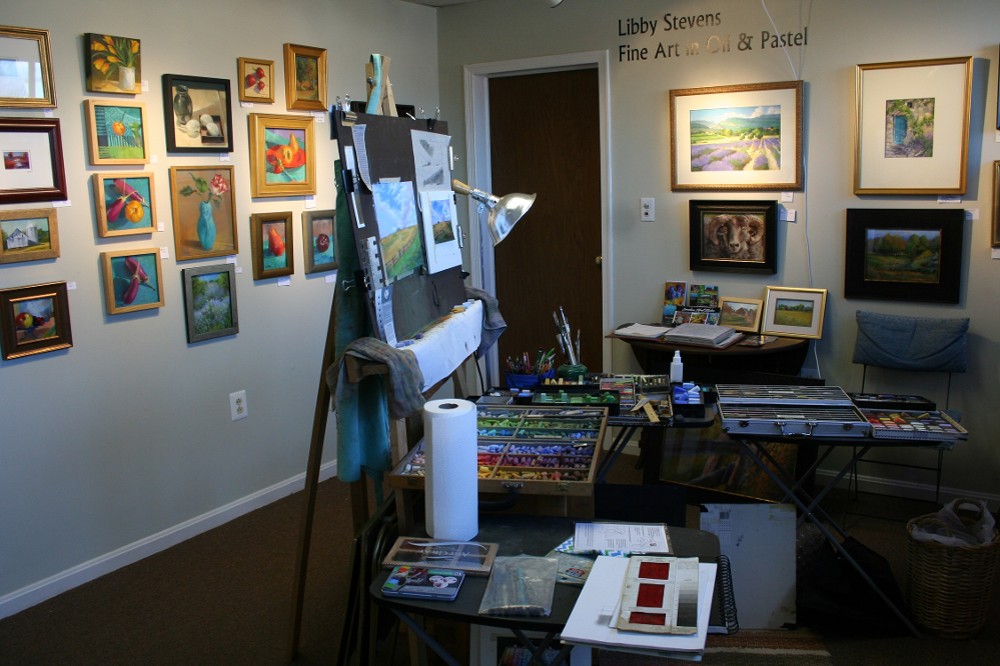 Now in its 13th year, the Western Loudoun Artists Studio Tour offers a weekend of art, shopping, and relaxation. This popular self-guided tour offers visitors a chance to step into the working studios of more than 60 talented Loudoun artists while enjoying the scenic countryside and historic villages of western Loudoun County. Enjoy paintings, pottery, jewelry, photography, fiber, sculpture, and more! Take this unique opportunity to talk personally with the artists, purchase artwork, view demonstrations and exhibits, or win a door prize! Free and open to the public. Get more info at www.wlast.org