Featured Photo of St. Lawrence String Quartet by M. Borggreve 
Robert Earl Keen. Sunday, 7 p.m., the Jefferson Theater, Charlottesville. "The road goes on forever …" It's rarely easy to sum up a career—let alone a life's ambition—so succinctly, but those five words from Robert Earl Keen's anthem do a nice job of it. You can complete the lyric with the next five words—the ones routinely shouted back at Keen by thousands of fans a night: "… and the party never ends!"—but it's the part about the journey that gets right to the heart of what makes Keen tick. Some people take up a life of playing music with the goal of someday reaching a destination of fame and fortune, but from the get-go, Keen just wanted to write and sing his own songs, and to keep writing and singing them for as long as possible.
"I always thought that I wanted to play music, and I always knew that you had to get some recognition in order to continue to play music," Keen says. "But I never thought of it in terms of getting to be a big star. I thought of it in terms of having a really, really good career and writing some good songs, and getting onstage and having a really good time."
Now three decades on from the release of his debut album, with eighteen other records to his name, thousands of shows under his belt and still no end in sight, Keen remains as committed to and inspired by his Muse as ever. And as for accruing recognition, well, he's done alright on that front, too: from his humble beginnings on the Texas folk scene, he's blazed a peer-, critic-, and fan-lauded trail that's earned him living-legend, quasi-pioneer status in the Americana music world. It isn't always easy being Robert Earl Keen, but somebody's got to do it. And now more than ever, he's up to the task and loving every minute of it.
Waterford Concert Series: St. Lawrence String Quartet. Sunday, 4 p.m., Old School Auditorium, Waterford. New Yorker critic Alex Ross said SLSQ members are "remarkable not simply for the quality of their music making, exalted as it is, but for the joy they take in the act of connecting." The audience will hear plenty of wit and joy as Geoff Nuttall and colleagues reveal Haydn's genius, unpacking his "String Quartet in F minor" via "active listening," then giving the work a full performance. The concert ends with Beethoven's "Quartet in A Minor," one of the most sublime quartets ever written. Founded in Toronto in 1986, SLSQ has an ongoing residency at the Spoleto Festival USA and is Stanford's ensemble-in-residence; they also play hundreds of concerts worldwide every year. Especially dedicated to the music of Haydn, SLSQ is recording a set of six quartets in high-definition video for a free, universal release in 2017. "Modern," "dramatic," "superb" "wickedly attentive," "a hint of rock 'n roll energy" are but a few of the words critics have employed to hail the St. Lawrence String Quartet.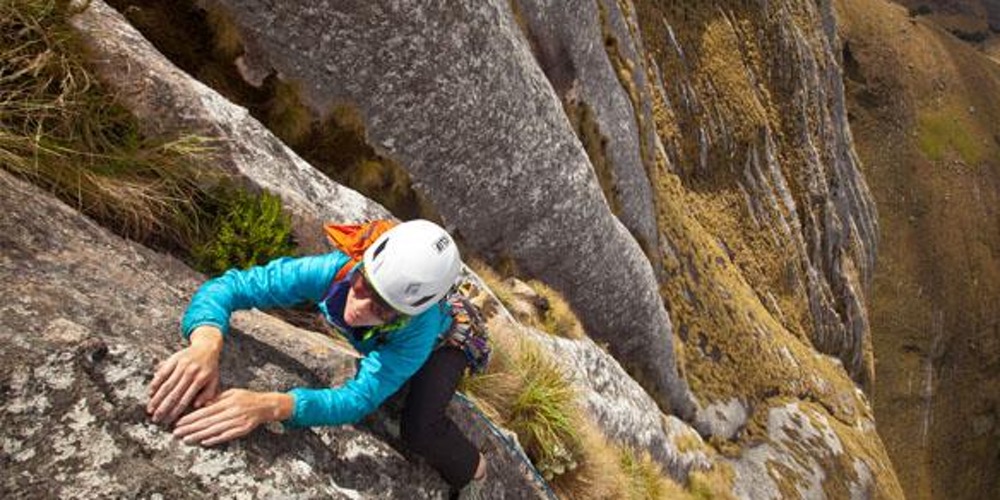 Wild and Scenic Film Festival. Saturday, 1–5 p.m., Daniel Technology Center (Germanna Community College), Fredericksburg. Shake off the winter blues! Ski, climb, paddle and bike your way to adventure at the Wild and Scenic Film Festival.  The festival showcases short films that highlight environmental action and adventure in beautiful but threatened places around the world. Watch Dream Day, the story of friends who start high in the Sierras and hike, ski, and bike to the coast for a sunset surf. See how Alaskans save a free flowing, wild salmon river from a new hydroelectric dam. Learn how  a Texas rancher and a Carolina farmer restore their farms to harmony and balance with nature.  The Festival's 12 short movies will inspire you to protect and enjoy the wild and the local places we love. Proceeds go to Friends of Rappahannock, a 32-year-old organization dedicated to the preservation of the Rappahannock River, from the Blue Ridge Mountains to the Chesapeake Bay. 
St. Patrick's Day with Chamomile & Whiskey. Friday, Doors at 6:30 p.m., the Southern Café & Music Hall, Charlottesville. In the spring of 2011 in Nelson County, Koda Kerl and Marie Borgman poured some Evan Williams in a hot cup of tea and decided to start a band. The idea was to organically grow a sound based around lively shows that would not be restricted by genre. They joined forces with Irishmen Ryan Lavin and started ferociously playing as often and as loud as they could. After a year of building a reputation playing rowdy bar sets they signed with County Wide Records and cut their first EP, The Barn Sessions. The band quickly gained recognition regionally and after releasing their debut full-length record, Wandering Boots, they began touring. A few years of cross-country tours and the band started to hit their stride, earning invitations to festivals such as FloydFest and The Festy where they shared the stage with the likes of Old Crow Medicine Show, Robert Earl Keen, Railroad Earth, Rusted Root, and the Infamous Stringdusters. among others. Their eclectic sound blends Americana and Southern rock with Irish, gypsy, and old-time, all wrapped up in a raging live performance. The band hasn't slowed down, averaging nearly 150 shows a year, and looking forward to their sophomore record Sweet Afton, which is slated for release later this year.
MORE EVENTS
Loudoun County's Annual Master Gardening Symposium. Saturday, 8:15 a.m.–4 p.m., Ida Lee Recreation Center, Leesburg. 
Norma Woodard's "Route 66" Exhibit. Ongoing, Second Street Gallery, Fredericksburg. 
Tony Trischka & Friends. Saturday, 7:30 p.m., Front Porch, Charlottesville.