Do you receive our free, weekly newsletter? If not, you're missing out on awesome events, fun articles, delicious recipes, and much more! Our #PiedmontWeekendPicks is a gorgeous, curated email updating you on the latest happenings and articles on our blog. Signing up is quick and easy; no intrusive questions or long forms to fill out. We know you're busy, that's why we send only one email per week. Help us help you by signing up via our form and together let's celebrate The Good Life. Just click here and fill out the form!
---
Friday, May 11
Dr. FU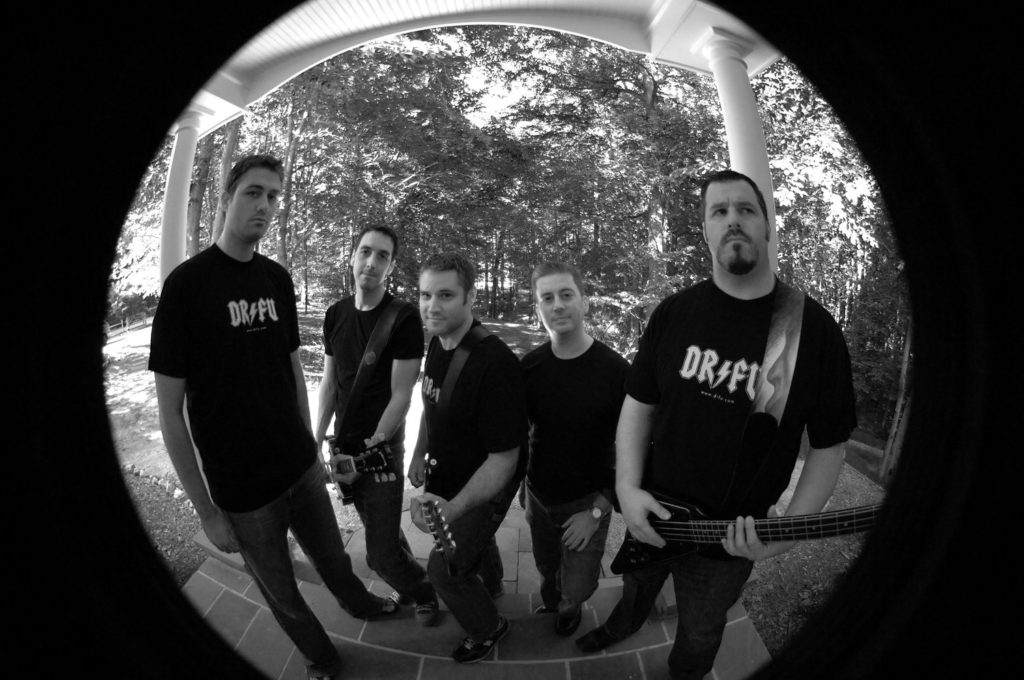 Farm Brew Live at Innovation Park, 9901 Discovery Blvd, Manassas, 6:30 – 10:30 p.m.
Dr. Fu is a dynamic rock cover band known for its energetic stage shows and rock versions of hits from the '80s through today, and features music from classic rock to current radio pop dance hits and rap. Dr. Fu features a collection of experienced musicians who have shared the stage with a variety of national acts such as Cheap Trick, Third Eye Blind, Pat Benatar, Bootsy Collins etc. Dr. FU has been an institution in the DC area music scene since the late 90s and has played virtually every popular venue and event in the DC area. farmbrewlive.com
---
Friday, May 11
Sarah White with Small Town Rodeo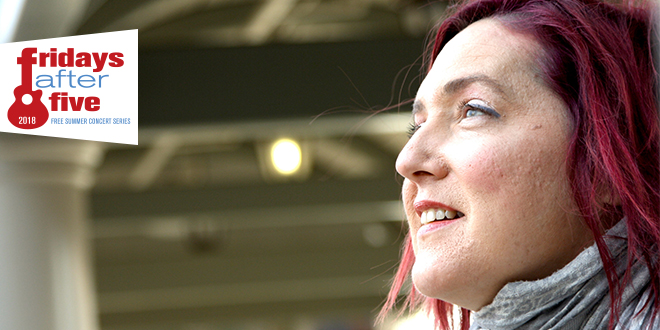 Fridays After Five Bud Light Concert Series, Sprint Pavilion, Downtown Charlottesville
Born and raised in the two Virginias, Sarah White's musical style is as familiar as it is hard to define — not quite country, not quite rock, not quite folk — but a little bit like all of the above.  A chameleon-like performer with ever changing line-ups over the last decade, White has grown into a talented songwriter with a sizable body of catchy and moving songs. Backed by a full band including pedal steel, keyboards, and guitars, White heads into 2018 with a new album and a bigger, brighter, and accomplished sound.  She has opened for Merle Haggard, Justin Townes Earle, Earl Scruggs, Will Oldham, Dave Matthews Band Caravan and was once named Best Songwriter in her hometown of Charlottesville. Playing with Small Town Rodeo whose style is a perfect mix of bluegrass, outlaw country, classic rock, americana and newer roots music, this will be an evening to remember. More information here. 
---
Friday, May 11
Christian Lopez
The Barns of Rose Hill 8 p.m.
A musician with a very distinctive sound and style, Christian Lopez was drawn first to the power of classic rock 'n' roll, and then enriched and expanded on this foundation. He widened his listening, going deep into and beyond traditional country toward what wasn't yet labeled as Americana. All of which makes his newest album Red Arrow a milestone for this emerging artist. On "Don't Wanna Say Goodnight," Lopez kicks into high gear, riding by the rockabilly rhythm as if hearing it for the first time. A different innocence informs "Swim The River," through lyrics that conjure the thrill of young love. On the other hand, "1972" is a disarmingly affectionate tribute to his International Harvester Scout — and the romantic adventures it has witnessed. Writing with Mindy Smith and Josh Williams, Lopez came up with "Still On Its Feet," an eloquent analogy equating beloved old piece of furniture with one who has weathered hard times; Vince Gill's guitar accompanies Lopez's intimate vocal. And for more classic harmony singing, look no further than "Caramel," where Lopez and Kenneth Pattengale of Milk Carton Kids blend their voices and acoustic guitars with a synchronicity the Everly Brothers might have admired. More information here.
---
Saturday and Sunday, May 12-13
Second Saturday and Mother's Day Weekend on the Rappahannock County Artisan Trail
Rappahannock County, throughout the weekend
This will be a weekend Mom will never forget, a totally different experience than traditional Mother's Day celebrations. Rappahannock County offers a wealth of unique experiences on its Artisan Trail. Treat her to live music, wine tastings with truffle bears, yarn dyeing and knitting workshops, or the Nature and Abstract Fantasies art exhibition. You can wine and dine her at a selection of restaurants and wineries or treat her to a class or workshop where she can learn about wine, create jewelry or make pottery. And, if you really want to make the weekend special, stay at one of Rappahannock's elegant Bed and Breakfasts. More information here. 
---
Sunday, May 13

Northern Virginia Ballet: Sleeping Beauty
Hylton Performing Arts Center, Merchant Hall, 10960 George Mason Circle, Manassas, 3 p.m.
Presented by Northern Virginia Youth Ballet. Join the professional dancers of the Northern Virginia Ballet along with select performers from the Academy of Russian Ballet as they present the timeless classic Sleeping Beauty, the romantic story of princess cursed by an evil fairy to be destined to prick herself on a spindle and fall asleep for 100 years, to be awoken only by the kiss of a handsome prince. With exquisite costuming, gorgeous Russian sets, and music by Tchaikovsky, the whole family delight in this production of this fairy tale storybook ballet. More information here.