Do you receive our free, weekly newsletter? If not, you're missing out on awesome events, local fests, and much more! Our #PiedmontWeekendPicks is a gorgeous, curated email updating you on the latest happenings and articles on our blog. Signing up is quick and easy. We know you're busy, that's why we send only one email per week! Help us help YOU by signing up via our form and together let's celebrate The Good Life. Just click here and fill out the form!
---
Thursday, November 15
I'm With Her
The Jefferson Theater, 110 E Main St, Charlottesville, VA | Doors 7pm, Show 8pm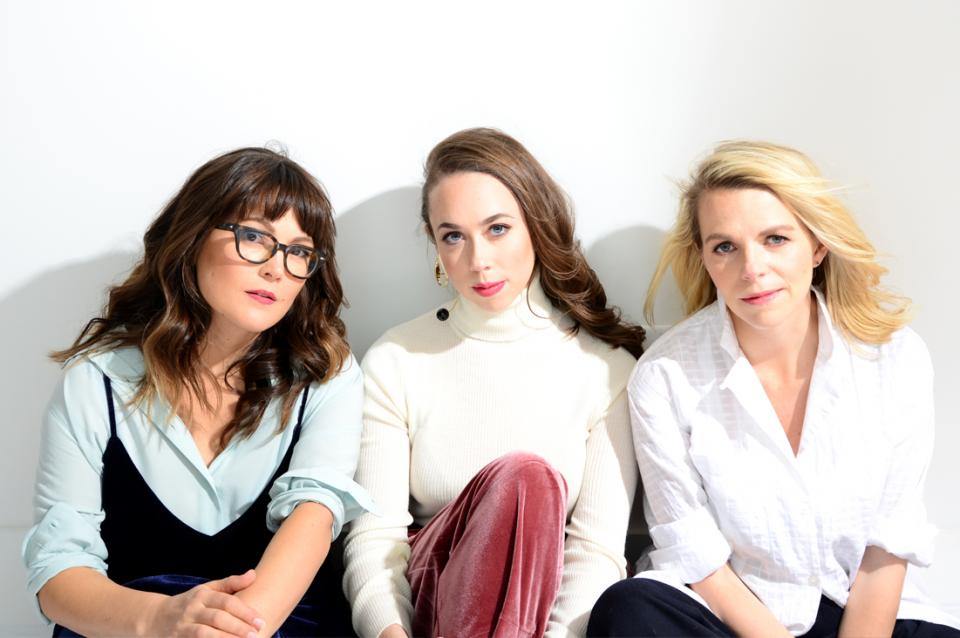 A band of extraordinary chemistry and exquisite musicianship, I'm With Her features Sara Watkins, Sarah Jarosz, and Aoife O'Donovan. Collectively, the multi-Grammy-Award-winners have released seven solo efforts, co-founded two seminal bands (Nickel Creek and Crooked Still), and contributed to critically acclaimed albums from a host of esteemed artists. But from its very first moments, their full-length debut See You Around reveals the commitment to creating a wholly unified band sound. With each track born from close songwriting collaboration, I'm With Her builds an ineffable magic from their finespun narratives and breathtaking harmonies. The result is an album both emotionally raw and intricate, revealing layers of meaning and insight within even the most starkly adorned track. The Brother Brothers to open.
$35 Advance, $40 Day of Show. For tickets and more info, click here.
---
Friday, November 16
17th Annual Jazz4Justice™
Hylton Performing Arts Center, 10960 George Mason Cir, Manassas, VA | 8pm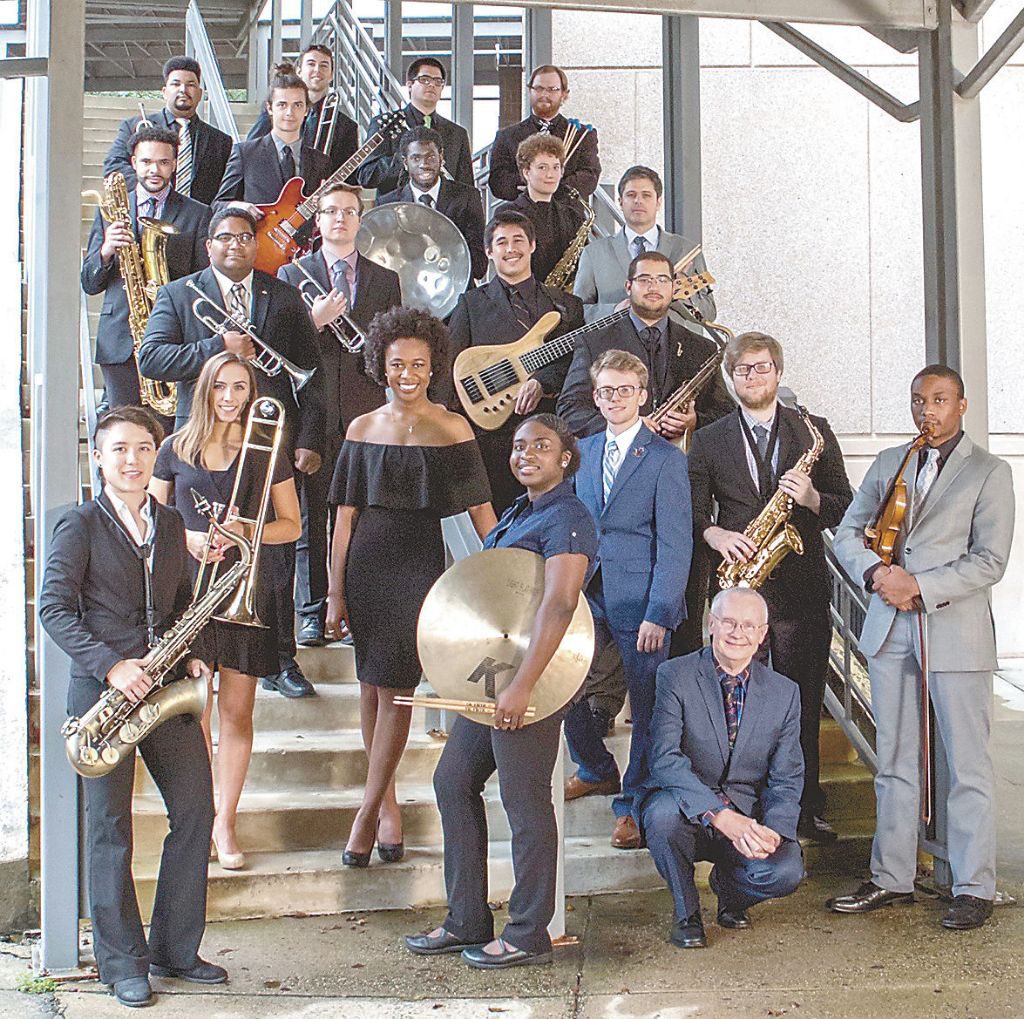 Join the Mason Jazz Ensemble, directed by Jim Carroll, for Jazz4Justice™ LIVE! This annual benefit concert, hosted by George Mason University's School of Music (this year in partnership with Legal Services of Northern Virginia), raises funds to support vital legal services as well as Mason Jazz Studies. Featuring special guest, alto saxophone virtuoso Charlie Young (Professor of Music at Howard University and leader/Artistic Director of the Smithsonian Jazz Masterworks Orchestra), this concert will showcase amazing student musicians and compositions! Additionally, the Ensemble will be producing a "live" recording of the concert and there will be an open jam session hosted by Mason students following the performance. Come out to support this wonderful community collaboration!
$20 adults, $15 seniors, $15 youth through grade 12. Tickets are available in person at the Ticket Office, by calling at 703-993-7759, or here.
---
Saturday, November 17
Bold Rock Fall Foliage Festival
Bold Rock Cidery, 1020 Rockfish Valley Highway, Nellysford, VA | 11am – 8pm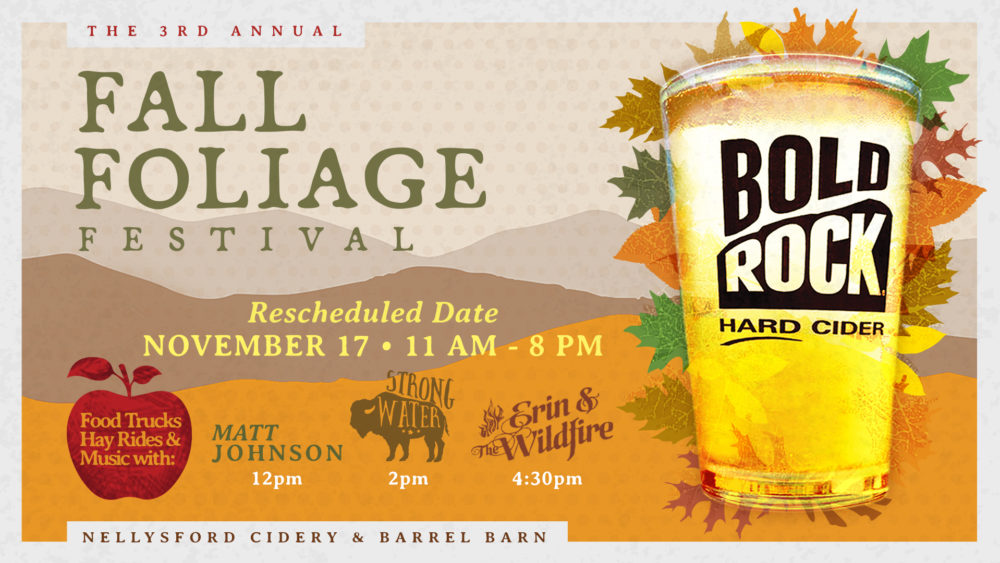 Bold Rock Hard Cider brings you another year of autumnal celebration with the 3rd Annual Fall Foliage Festival! Festival admission is FREE and family/pet friendly. Activities include live music from Matt Johnson (12 PM), Strong Water (2 PM) and Erin and the Wildfire (4:30 PM), hay rides, apple bobbing and crushing, pumpkin carving, plus a variety of additional fall themed fun! Delicious food and other refreshments will be provided by Morsel Compass, Moe's Original BBQ-Charlottesville, Sourdough Pizza Company, Wonderment Bakeshop & Creamery, and Snowing in Space.
Share the FB Event!
---
Saturday, November 17
Frank Vignola's Hot Jazz Trio
Little Washington Theatre, 291 Gay Street, Washington, VA | 8pm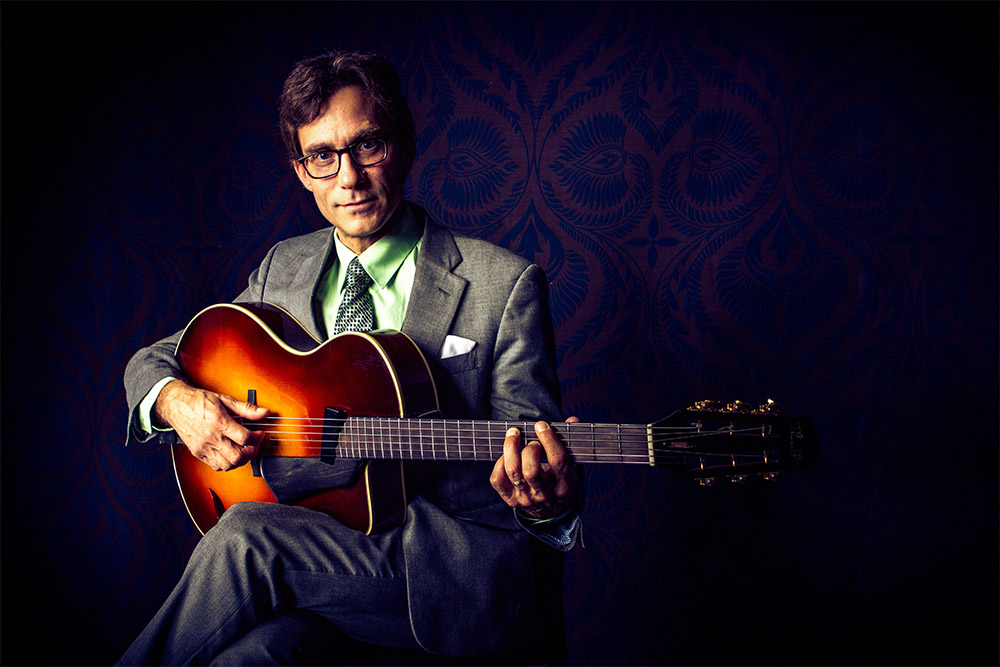 Frank Vignola is one of the most extraordinary guitarists performing for audiences today. His stunning virtuosity has made him the guitarist of choice for many of the world's top musicians, including Ringo Starr, Madonna, Donald Fagen, Wynton Marsalis, Tommy Emmanuel, the Boston Pops, the New York Pops, and guitar legend Les Paul, who named Vignole to his "Five Most Admired Guitarists List" for the Wall Street Journal. Vignola's jaw- dropping technique explains why the New York Times deemed him "one of the brightest stars of the guitar". He has been featured on NPR and Public Television, and conducts clinics, masterclasses, and workshops at music universities across the globe, most recently coaching guitar ensembles at The Juilliard School of Music in New York City. Vinny Raniolo and Gary Mazzaroppi round out the trio.
$25 Adults, $10 Under-18. For tickets and more info, click here.
---
Saturday, November 17
A Midsummer Night's Dream
Hylton Performing Arts Center, 10960 George Mason Cir, Manassas, VA | 8pm
Aquila Theatre returns with a magical and witty production of A Midsummer Night's Dream. "The course of true love never did run smooth" is the prophetic line spoken just as one of The Bard's most popular comedies begins and Shakespeare's timeless tale of love and its many complications never fails to entertain audiences of all ages. Aquila's signature physical theatrical style is the perfect complement to Shakespeare's iconic work. This renowned theater company has been lauded by the New York Times for making "Shakespeare perfectly comprehensible," while The New Yorker calls their interpretations "beautifully spoken, dramatically revealing and crystalline in effect."
Tickets range from $27-44. For more details and to purchase tickets, click here.