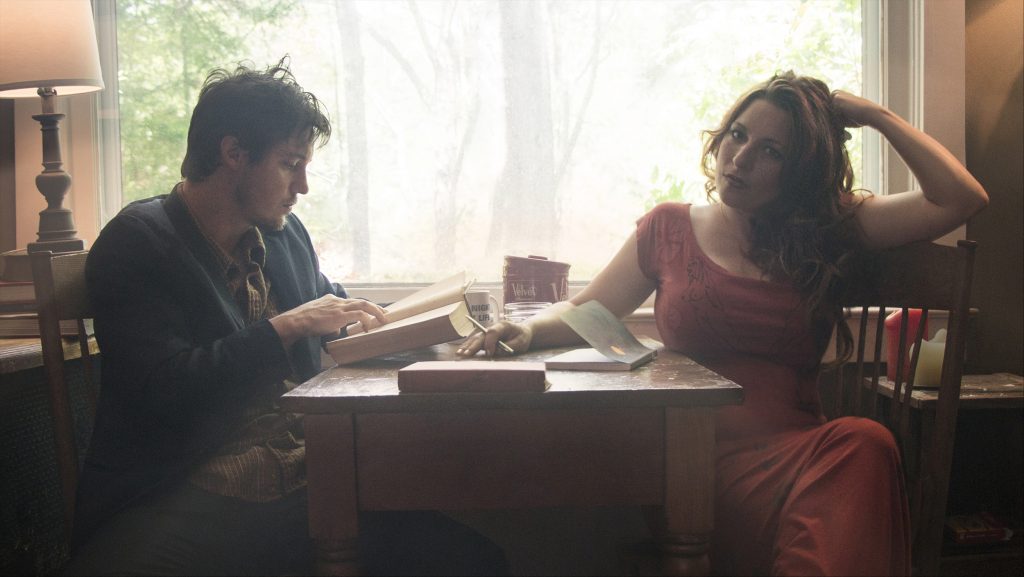 Shovels and Rope. Saturday, 9 p.m., The Jefferson Theater, Charlottesville. Little Seeds, the electrifying New West Records release by Shovels and Rope, finds the award-winning South Carolina duo of Michael Trent and Cary Ann Hearst exploring fresh dimensions in their sound with a brace of bold, candid, highly personal new songs. On the new release, Trent and Hearst as ever play all the instruments and penned the material, which ranges from stomping rockers to delicate acoustic-based numbers. Little Seeds also contains songs that deploy Shovels and Rope's widely admired talents as storytellers: the thrashing "I Know," a wryly observed description of intraband backbiting, and "Botched Execution," a darkly funny tale of a convict on the run in the manner of Southern gothic writer Flannery O'Connor.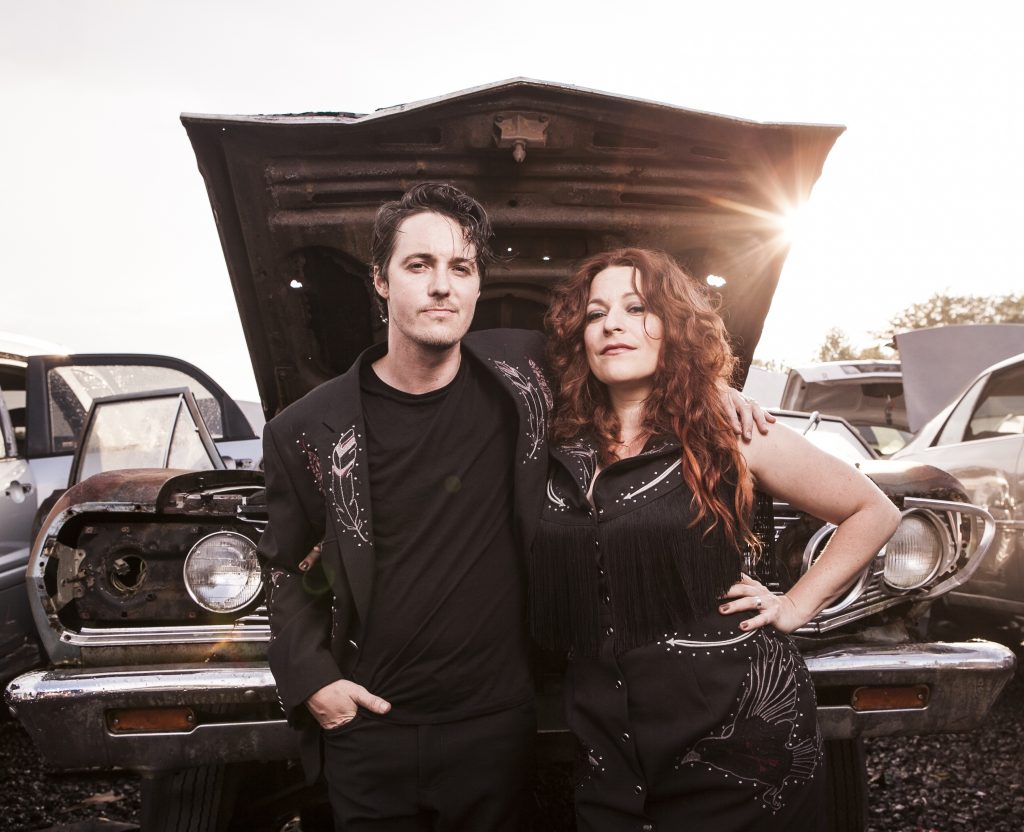 Both Trent and Hearst acknowledge that making Little Seeds took the band into previously unexplored and even unimagined creative terrain. "It was cathartic," says Trent. "There were some songs we had trouble getting through because it was too emotional for us. That's not really how we had approached songwriting in the past—we got really into writing character-based songs on Swimmin' Time. For Little Seeds, this is what was going on, and it was all-consuming, physically and emotionally, and I feel like we couldn't help but to be very raw and honest."
79th International Gold Cup. Saturday, 10 a.m.–6 p.m, Great Meadow, Warrenton. Tailgating with mint juleps, a big hat contest, terrier races, and of course, the fall races! The legendary annual Virginia Gold Cup steeplechasing classic, now run before a sellout crowd of over 50,000 people, comes from much simpler beginnings. Steeplechasing in Virginia has been a way of life since early Colonial times when horseback was the primary way of transportation, farming, and battle.  George Washington and Thomas Jefferson met in sporting competition over fences. Organized steeplechase races have run in Fauquier County since 1844, originally at White Sulphur Springs, then a fashionable spa near Warrenton. On April 3, 1922, eight sportsmen met at the Fauquier Club in Warrenton and decided to organize a four-mile race between flags over the natural walls and fences of the nearby hunting countryside.
The Virginia Gold Cup has over the past century made steeplechasing one of the most prestigious sports in America.  Former NSA President George Strawbridge calls the Gold Cup's Great Meadow racecourse, "The crown jewel of American steeplechasing."  Nick Arundel said simply "what this generation and the Virginia Gold Cup is doing at Great Meadow is driven by harmony with its community, its traditions, and its environment." And not just the racing; tailgating at the Virginia Gold Cup is a time-honored tradition as well, so make the most of the day and consider participating in the tailgate contest. The best tailgates have a theme, decorations, and special food and drink recipes. Come out and enjoy the autumn weather and some of the finest racing in the country!
Gina Sobel. Friday, 10:30 p.m., The Whiskey Jar, Charlottesville. Gina Sobel, a Virginia native and alumna of the College of William & Mary, is a genre chameleon.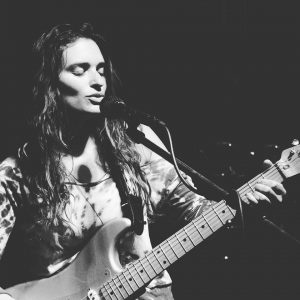 She's a devoted multi-instrumentalist—virtuosic on flute and voice and just as expressive on sax and guitar, filled with energy and improvisational spirit. Recently the songstress was featured in Icelandic artist Ragnar Kjartansson's first major U.S. exhibit at the Hirshhorn, a Smithsonian museum for the finest modern art and sculpture. The modern art piece's gold tinsel matches that of Sobel's beloved golden Fender Stratocaster, on which she has written so many songs with her unique blend of piercing lyrics and soaring vocal melodies backed by a genre-embracing combination of jazz, funk, and modal jam that is still somehow under the umbrella of rock and roll. On her new album, World's Getting Loud, her songwriting embraced the simultaneous loneliness, exhilaration, curiosity, and experimentation of touring and life on the road. Come see her perform songs from her newest album as well as songs from her past musical endeavors, including her quartet, the Sobel 4tet. The Whiskey Jar is a wonderful venue: intimate, with delicious food and, of course, a diverse selection of whiskies.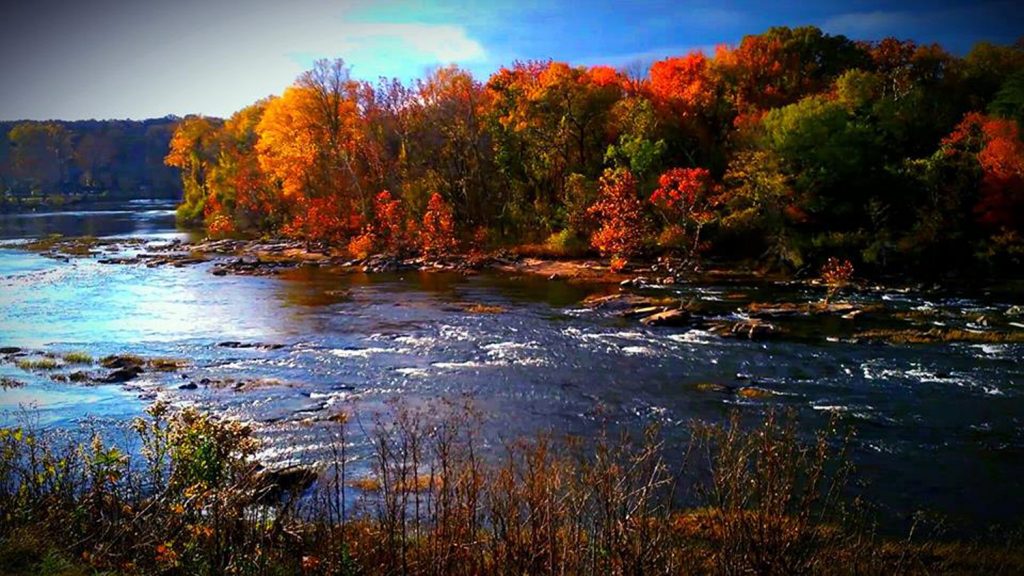 Fall Paddle. Saturday, 9 a.m.–4 p.m., Fredericksburg, Drop-in at Mott's Run Boat Launch. What better way to mark the change in seasons along the Rappahannock River than a fall paddling adventure in canoes or kayaks?! FOR volunteer Brian Gudmundsson guides attendees from Hole in the Wall, a private boat landing, to Mott's Run Landing where paddlers conclude this gorgeous, scenic nature expedition. This trip is scheduled to allow participants to be on the river when the riparian vegetation is at its most colorful and beautiful, a plethora of golds, browns, reds, and oranges. Along the way, participants will visit historic canal locks and observe the amazing wildlife who call the Rappahannock home. Dress for the weather, bring a lunch, and a water bottle. Note: Former paddling experience is a plus because there is moderate whitewater and this is a strenuous event.
*NEXT ISSUE SNEAK PEEK* Randy Johnston 3 with Jonah Kane-West. Saturday, 10 p.m., Fellini's, Charlottesville.
Zépheros Winds: Waterford Concert Series. Sunday, 4 p.m., Waterford Old School.
Carrie Underwood: Storyteller Tour. Saturday, 7 p.m., John Paul Jones Arena, Charlottesville.
The John Kadlecik Band. Friday, 8:30 p.m., Tally Ho Theatre, Leesburg.