The Middleburg Film Festival offers four days of fantastic films in a spectacular setting, only 30 minutes from Dulles International Airport and just one hour from Washington, D.C. A carefully curated selection of narrative and documentary films screen in intimate theatre environments, followed by fascinating Q and A's with world-renowned filmmakers, actors, and other special guests. The films include festival favorites, world premieres, first-class foreign films, and Academy Award contenders.
The festival featured an award-winning film slate once again in 2015—with 20 Oscar nominations among the 25 films screened—including the opening night film, Spotlight, and the Saturday night centerpiece film, Brooklyn. Carter Burwell, MFF's 2015 Distinguished Film Composer Awardee, is also nominated for his beautiful score for Carol. MFF was also very pleased to present seven films directed by women.
Other special festival events include a Symphony Orchestra Concert honoring a renowned film composer, master classes, panel discussions, one-on-one conversations with filmmakers and industry representatives, wine tastings, farm-to-table dinners, and of course lots of great parties!
Festival attendees can also experience the natural beauty, food, wine, and warm hospitality of Middleburg during morning hikes and horseback rides through the glorious Piedmont countryside, at late afternoon wine-tastings at local vineyards, strolling through the historic town, or engaging in casual conversations with filmmakers while enjoying the best of Virginia cuisine at local restaurants.
One last thing. The festival spans multiple venues, and with so many amazing films, can be a lot to keep track of. So, here is a map to help you keep track of your cinematic experience.
Without further ado, here are the Piedmont Virginian's favorite films (and one panel) to see this year at the Middleburg Film Festival!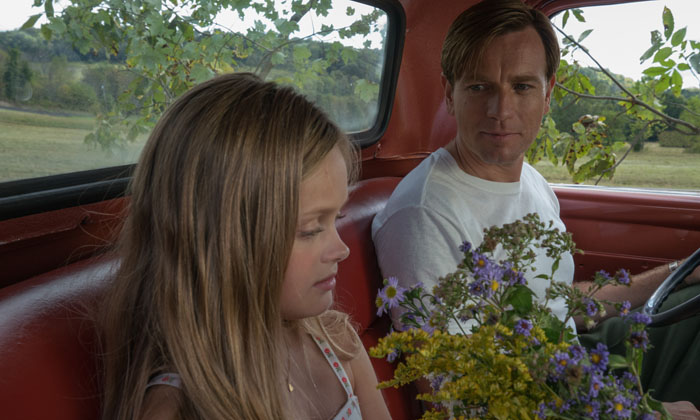 American Pastoral (126 minutes) Friday, 6 p.m., The Hill School. Award-winning actor Ewan McGregor's directing debut is a crime drama based on Philip Roth's Pulitzer Prize-winning novel of the same name. Featuring an all-star cast including McGregor, Dakota Fanning, Academy Award winner Jennifer Connelly and Uzo Aduba (Orange is the New Black)—the film is set in the turbulent 1960s as a man's life starts to fall apart after his daughter's political consciousness and increasing radicalization threatens to destroy his seemingly perfect family.  With the emotionally charged realities of the Vietnam War as the backdrop, this is a story about a father's love for his daughter—and the anguish and upheaval of a family. McGregor's film debut features strong performances and a chilling narrative about the personal toll of clashing perspectives amidst a generational divide and chaotic political landscape.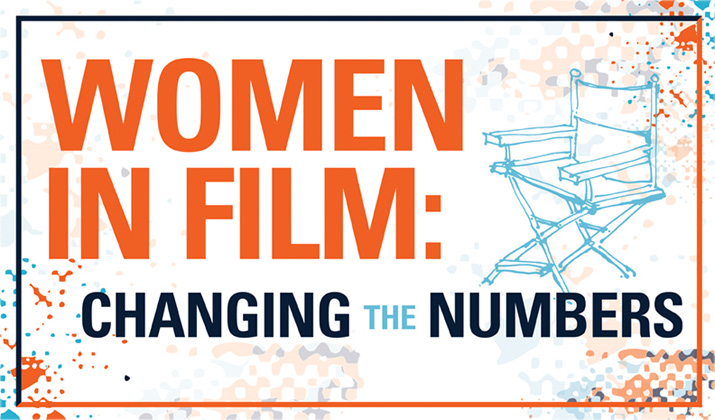 **PANEL** Women in Film: Changing the Numbers. Friday, 9:30–10:30 a.m., Salamander Resort. The statistics for women working behind the camera are dismal. Despite years of talking about the problem, little has changed. What are the solutions? Do women have a better chance working on smaller, independent films? How does a young woman break into the business? How important are mentors? How difficult is it for women to get financing? Join us for a candid conversation on how to change the numbers. The panel includes women who are actively changing the demographics of filmmaking and Hollywood, such as Angie Fielder (Producer, Opening night film, Lion); Lauren Versel (Producer, Custody, The Last Five Years); Bo Derek (Actress, Producer); Cassian Elwes (Producer, Dallas Buyers Club, co-founder Horizon Award for Young Female Directors); and Shanice Malakai Johnson (Winner, 2016 Horizon Award).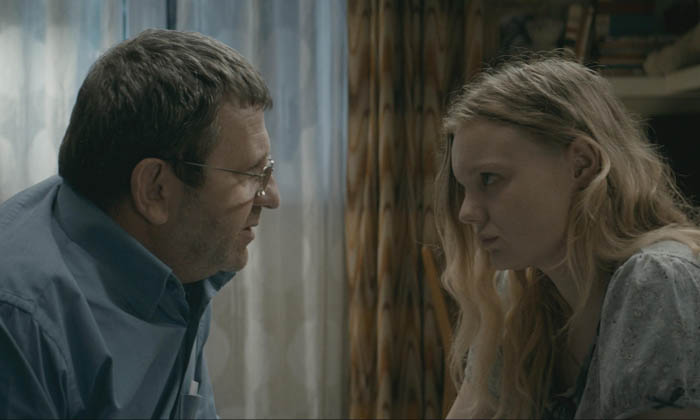 Graduation (128 minutes) Friday, 3:45 p.m., Buchanan Hall, Upperville. For surgeon Romeo Aldea and his estranged wife, Magda, life in Romania is depressing and filled with uncertainty and danger. The one bright light is their daughter Eliza, a high school senior.  Romeo is determined that after graduation, Eliza will continue her studies in the more civilized UK.  Shortly before her final exams, Eliza is physically assaulted by a stranger near her school.  Romeo fears the emotional aftermath of her attack will prevent Eliza from getting the high marks required for a scholarship to a British university. Romeo buys into a corrupt system to ensure that his beloved daughter aces her tests. Romanian director Cristian Mungiu (4 Months, 3 Weeks, and 2 Days) received his second Best Director Prize at Cannes for this finely nuanced and superbly acted film that explores an age-old moral dilemma—How far will parents go to provide a better future for their children?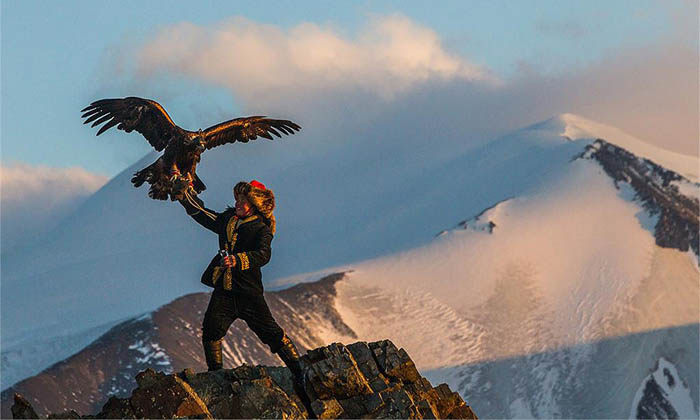 The Eagle Huntress (87 minutes) Saturday, 10:45 a.m., The Hill School. Aisholpan, a 13-year-old nomadic Mongolian girl, comes from a long line of gifted golden eagle hunters. A skill passed down through 12 generations of her Kazakh family, dreams of hunting with her own golden eagle—but it's always been the domain of men.  It takes great skill, strength, and endurance to train an eagle to attack and capture foxes in the harsh, unforgiving winter landscape. Director Otto Bell follows the determined Aisholpan as she defies 2000 years of tradition, and with the help of her father, sets out to become the first female eagle huntress in Mongolia. One can't help root for Aisholpan as she paints her nails with blue polish and prepares to compete against 70 men in the annual eagle hunting championship.  With breathtaking cinematography and inspiring real life characters,The Eagle Huntress transports us to a remote part of the world where girl power is not only alive and well, but triumphs.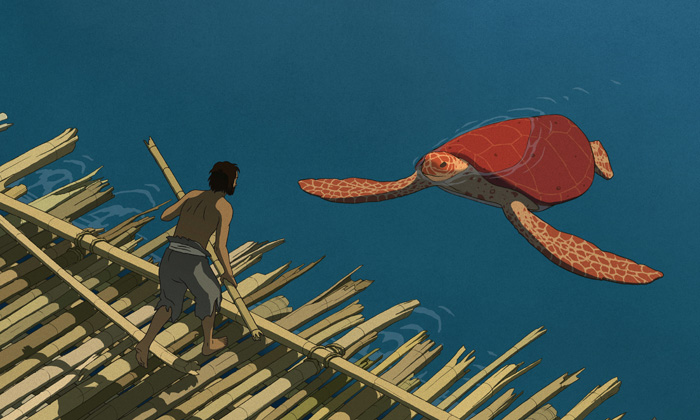 The Red Turtle (80 minutes) Friday, 11 a.m., The Hill School. Oscar-winning Dutch-British animator Michaël Dudok de Wit's first full-length film was years in the making—and the result is a breathtaking, dialogue-free animated fable about the cycles of life. The Red Turtle follows the story of a man who finds himself shipwrecked on a tropical island inhabited by turtles, crabs and birds and no other humans. He tries in vain to rebuild his boat so he can make his way back home.  But an enormous red sea turtle has other plans for him—and an unlikely friendship develops between the two. From the first image of a gigantic wave, viewers will be swept up into a wondrous, magical world. Dudok de Wit collaborated with Japan's acclaimed animation house, Studio Ghibli (producers of Spirited Away, My Neighbor Totoro, Ponyo). Recipient of the Un Certain Regard Prize at this year's Cannes Film Festival.