Cultivating Charlottesville's youth musicians.
Dave Matthews Band's violinist Boyd Tinsley isn't hard to recognize. Standing six foot two, the 52-year-old wears dreadlocks, sunglasses, tight-fitting T-shirts showing off a chiseled physique, and a trademark grin. Though Tinsley was the last member to join the band (in 1991), his sound served as the final puzzle piece to complete the group's explosive rise to stardom.
As a childhood friend and longtime musical conspirator of founding drummer Carter Beauford and late DMB saxophonist Leroi Moore, he was asked to contribute to a demo version of "Tripping Billies," and things escalated from there. With DMB selling enough tickets to land a spot on Billboard's list of the 100 best-selling bands of all time and six albums debuting as chart-toppers, Tinsley has been propelled to a degree of musical notoriety so great that he and legendary jazz-fusion violinist Jean Luc Ponty share the exclusive distinction of having signature-line Zeta violins created in their honor.
Interestingly, Tinsley's introduction to the instrument that would make him famous was kind of, well, accidental.
Struck by an intense desire to pursue the guitar, young Tinsley enlisted himself in Charlottesville's Buford Middle School's strings class. Only, upon showing up, he discovered that, due to the program's classical orientation, his instrument of choice was MIA, and by default he took up the violin.
Initially, it was tough going. "My dog and my family hated me for a good couple of years," Tinsley jokes, recalling his early development. "But I stuck with it and I progressed."
Because of his ever-increasing devotion, the era of grating annoyance didn't last long.
"When I was in 10th grade, a concert pianist came to Charlottesville High School and they actually selected me to play with her," says Tinsley. "Her husband [Isador Saslov] was the concertmaster of the Baltimore Symphony Orchestra … and she wound up asking if I wanted to take lessons with him in Baltimore. I said yes and went up there, and instantly I was like part of the family."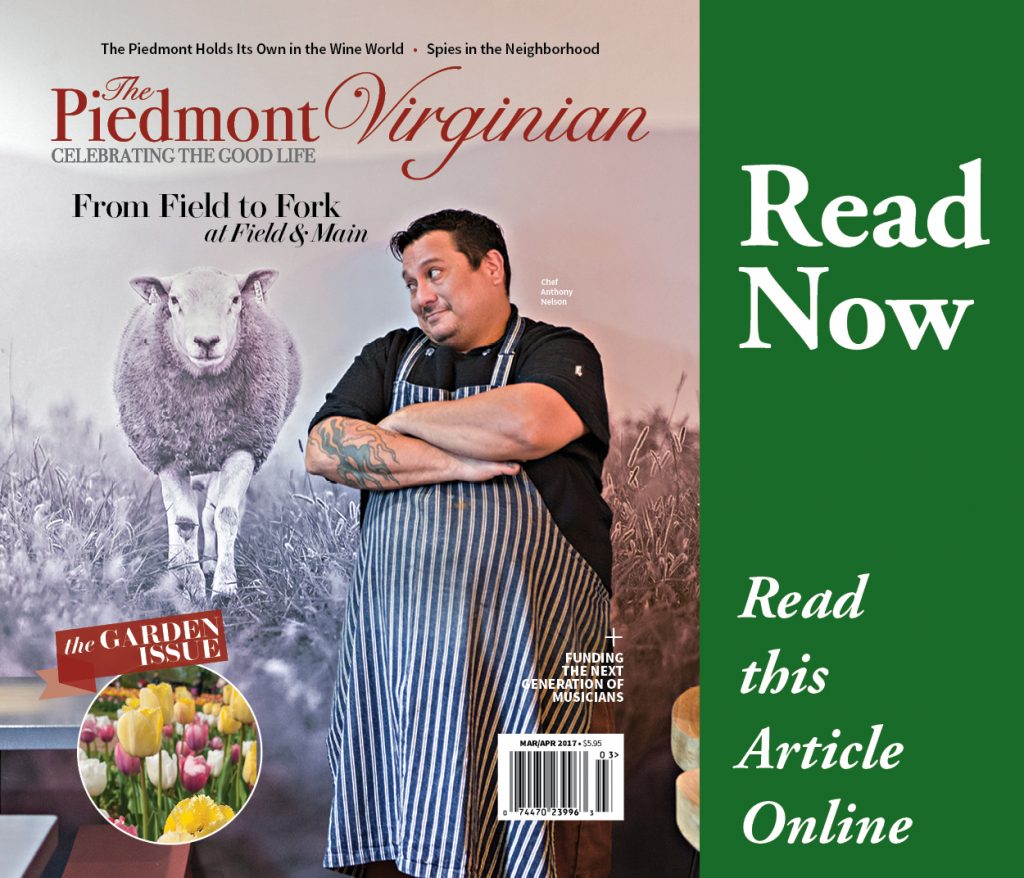 After a string of private lessons, compelled by what he deemed the drive and natural talent of a prodigy, Saslov asked the 16-year-old Tinsley to move to Baltimore and enroll to study with him full-time. And while that wasn't what wound up happening, the beneficence of Saslov's offer made a lasting impression. After much soul-searching, inspired by Jean Luc Ponty, Stephane Grappelli, and other jazz/rock pioneers, Tinsley instead decided against a classical career, matriculated to the University of Virginia, and, by a dazzling ensnarement of fate, landed a spot in Dave Matthews Band. "It meant so much to have the concertmaster of a major symphony orchestra encouraging me to go on with my music," says Tinsley. "It told me that I had something, some kind of gift. Which was important, because it gave me the confidence to pursue my dreams of being a professional musician."  Read more in the March/April 2017 issue.