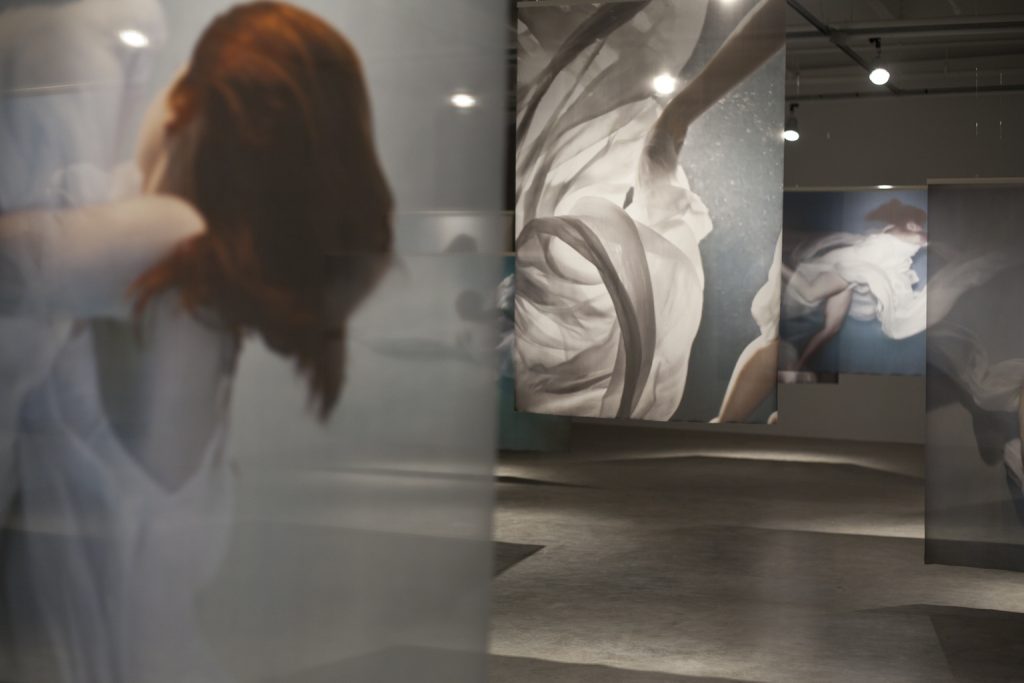 Rahshia Sawyer is a conceptual photographer based in the Washington, D.C. area. Her exhibit "Within the Im/Balance" is currently on display at the Center for the Arts at the Candy Factory in Manassas. This must-see exhibit ends on June 3, and you don't want to miss out!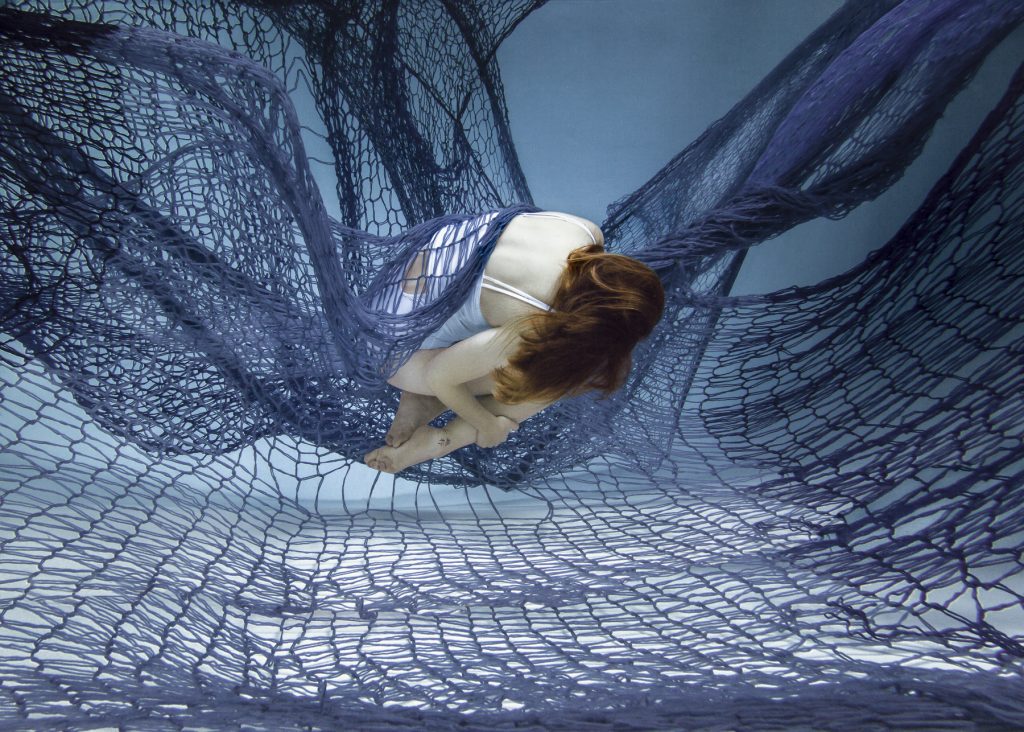 Her exhibit features underwater photographs printed on silk fabric. The artist creates an environment to be explored by the viewer with her choice of medium. The photographs often hang freely in their silk form within the exhibit space, allowing the viewer to walk around the art and experience it as an overall environment, rather than displayed in a static frame flat against the wall. Not only does her choice of display create an experience, but her subject matter also adds to the dynamism of her work.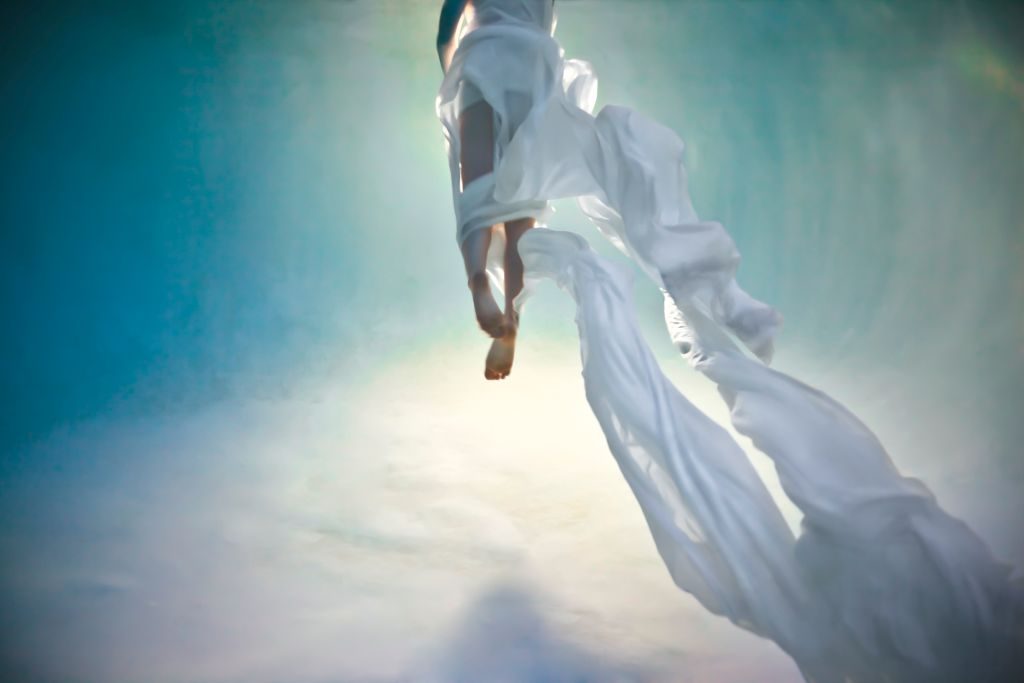 In her artist's statement, Sawyer says, "Our experience of the world is not static; it is a compilation of layers. Maturing over time, we add layers upon layers, becoming ridged, but never finite. Finding beauty anchors us to our humanity; it acts as the balance between reality and fantasy.  Guiding us to ask the existential questions of our identity, our reality, and our beliefs. O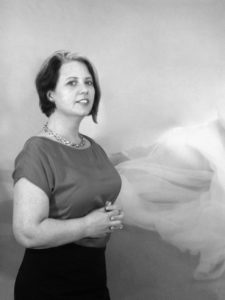 ften leading us to examine layers of significant transitions, when we passed from the known to the unknown. This time is described by many as a sensation of floating—a disconnection from their reality. My work contrasts a Daedalian journey of figurative photographs, with the subject disconnected from the ground as a signifier of their transforming reality. Each composition is selected to be neutral—to highlight that sliver of space between positive and negative—allowing the works' abstract quality to be informed by the viewer, recreating a singular struggle with our emotions—an experience we all share."
For more information visit the Candy Factory's website or Facebook page. Enjoy the show!