Death of a Arthur Miller's "Death of a Salesman." Saturday and Sunday, Showtimes Vary, Live Arts Theater, Charlottesville. Willy Loman is just an ordinary, hardworking American man, trying to hold it all together. His grown sons, Biff and Happy, are up for anything, it seems, except working hard. Meanwhile, their mother, Willy's wife Linda, strives to keep the family from falling apart. In Arthur Miller's Pulitzer Prize-winning play, the family man who fought for everything is on the edge of losing it all, and now more than ever "attention must be paid."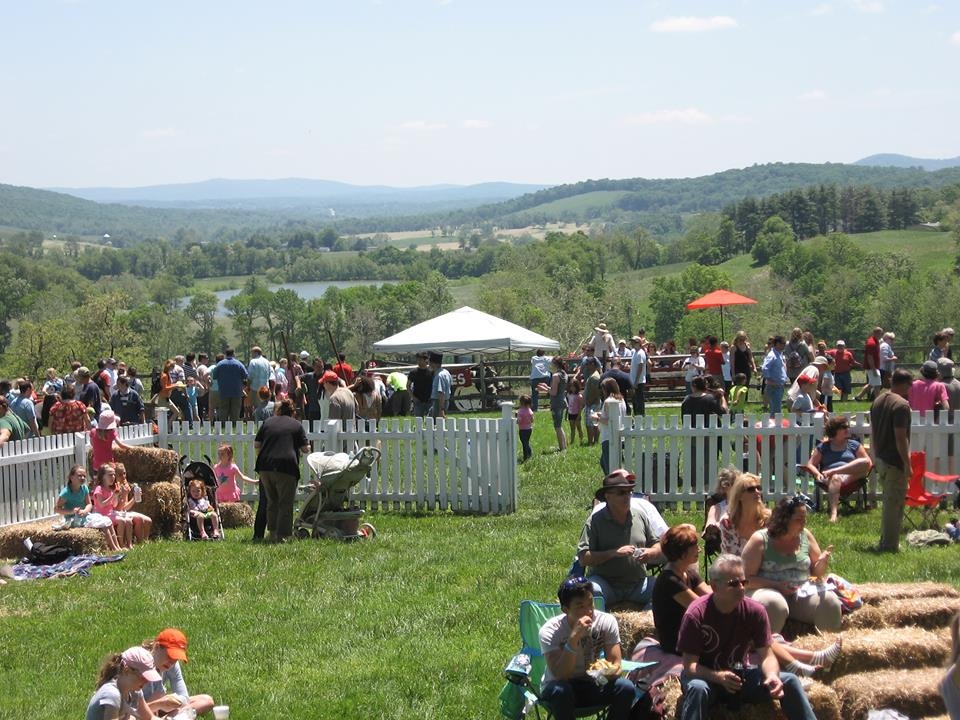 Delaplane Strawberry Festival. Saturday & Sunday, 10 a.m.–5 p.m., Sky Meadows State Park, Delaplane. The famous Delaplane Strawberry Festival returns for its 24th year. In addition to more than 6,000 pints of luscious strawberries (for sale in flats, pints, sundaes, and shortcake), the event includes live musical entertainment, children's activities, raffles, food vendors, and crafters. Festival participants can visit the 4H petting farm, go for a hayride, or take a guided tour of the c. 1860 Mt. Bleak House. Children can participate in old-fashioned games (three-legged races, tug-of-war, water balloon tosses, a cupcake walk, and more), ride a pony, as well as have their faces painted. Visitors will also enjoy strolling entertainers including Jerry Brown and his monkey, Django, stilt walking by Danimal, and Phydeaux's Flying Flea Circus & Wahoo Medicine Show.  The Virginia Raptor Conservancy will be on-site both days with some amazing birds. K-9ology will be offering tricks, training and agility games for your dog friends (yes, dogs are welcome to the festival!). Music entertainment on Saturday includes jazz and classic rock from the Imaginary Blues Band, the City of Winchester Pipes and Drums, Blue Ridge Barbershopers, and the Silver Tones Swing Band. Sunday's musical entertainment includes gospel, blues, and folk. On Sunday morning at 9 a.m., there will be a 5K trail run/walk through Sky Meadows State Park before the Delaplane Strawberry Festival opens. The race/walk fee is $25 per participant in advance (until May 22) and $30 after that up until the time of the race, and includes admission for all occupants of the car to the festival for the day. Get your tickets now and save!
Fridays After Five with In Full. Friday, 5:30 p.m., Sprint Pavilion, Charlottesville. In Full can play a million songs (a million and one if you count that hit that's coming out tomorrow). With a rock solid rhythm section, exclamation points of keys, sax, lead guitar, and equally soaring male and female vocals, In Full swings from Kool and the Gang to Coldplay, Madonna to Maroon 5, Beyonce to Bon Jovi, and back again with aplomb. In other words, any combination of jazz, funk, 80s pop, 90s alternative, Motown and today's hits, this is your band. Their music makes the dance floor bounce.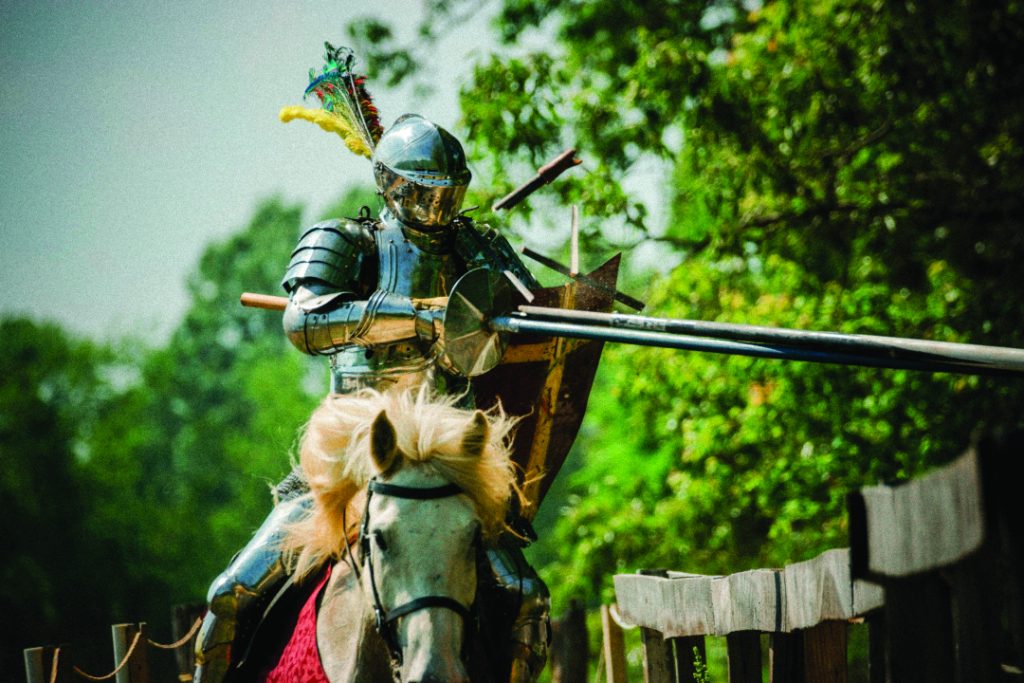 Virginia Renaissance Faire. Saturday and Sunday, Through June 11, Lake Anna Winery, Fredericksburg.Discover the magic in the age of chivalry and romance as the Renaissance is reborn in Virginia. Jugglers, magicians, comedians, musicians, and others fill the stages. Thrill as knights on horseback thunder toward each other, lances lowered. See the Archers of Staffordshire demonstrate their prowess, receive a lesson yourself, then take aim in the daily archery contest. Visitors to the Faire discover a fantastical array of activity amid the bustle of a busy market day in the village. Peruse the finest handcrafted wares—jewelry, pottery, swords, leather goods, woodworks, and so much more—then have your fortune foretold by a soothsayer. End the day by feasting on turkey legs, scotch eggs, fish and chips, crepes, and filling your chalices until they overfloweth with beer, wine, cider, mead, and a variety of soft drinks. Eat, drink, and be merry!
More Events:
Pig Roast feat. Bennie Dodd Band. Saturday, 12–5 p.m., DuCard Vineyards, Etlan.
Cruisin' for Heroes Cruise-In. Saturday, 4–8 p.m., Bruster's Ice Cream, Culpeper.
Teddy Chipouras. Saturday, 2–5 p.m., North Gate Vineyard, Hillsboro.
–