Story by Eric Wallace. Photos courtesy of Randy Johnston.
Guitarist Randy Johnston on Charlottesville and a lifetime of jazz.
When jazz guitarist Randy Johnston decided to relocate from Brooklyn to Charlottesville in October of 2015, connoisseurs throughout the region had reason to be excited. Indeed, having at some point or another side-manned, sat in with, or been featured on the records of "every major organ player to pass through New York City in the 80s," among the elite of NYC's jazz scene, the man's reputation is staggering.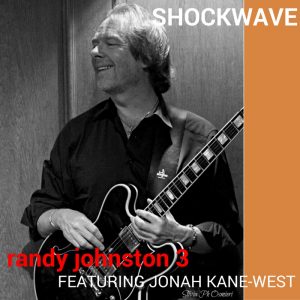 To get a feel for the magnitude of Johnston's exploits, take a moment to peruse the following, much-abbreviated résumé of former employers, a list studded with icons like Dr. Lonnie Smith, Joey DeFrancesco, Lou Donaldson, Etta Jones, Jack McDuff, Warne Marsh, Lee Konitz, and so many more that you'd fill a page with scribbles trying to name even half of them.
Considering the star power of the aforementioned, one of the first things Johnston tends to get asked is, "How'd all this happen?" Invariably, the question is laced with curiosity, because, when you think about it, becoming the go-to sideman for the world's greatest jazz organists is something of an odd gig to fall into. But then again, maybe not.
"I think it had to do with my tendency to put a bluesy, soulful spin on everything, which is what most B-3 [Hammond organ] players are about," says Johnston. "But then again, when you're a bandleader, you want a guy playing behind you with the goal of making you look as good as he possibly can, and that was one of my strong suits. I knew my place in a group and kept my role in mind."
Read the full article: Subscribe now to print or digital edition.