Every autumn, the Virginia Film Festival showcases celebrated new features, fresh perspectives on timeless classics, and local filmmakers. Domestic and international, experimental and epic, documentaries, comedies, dramas, dramadies—there are so many different genres to choose from for cinephiles and casual viewers alike. This year's screenings include the buzzed-about La La Land, starring Ryan Gosling and Emma Stone as a jazz musician and aspiring actress in Los Angeles, alongside classics such as Disney's Beauty and the Beast and Akira Kurosawa's Ran. The Festival brings in a fascinating selection of guests, including legendary auteur Werner Herzog; comedian and star of HBO's Eastbound & Down and Vice Principals Danny McBride; political pundit Paul Begala; and Norwegian director, human rights advocate, and actress in 11 Ingmar Bergman classics, Liv Ullman. In addition to workshops and panels, galas and parties are sprinkled throughout the four days.  
The Festival stands as one of Virginia's most important cultural landmarks, and one of the most respected regional destination film Festivals in the United States. The power of the movies to entertain, enlighten, inspire, and challenge us provides a jumping off point for important discourse that is informed by and enriches the community here and beyond. Here at the Piedmont Virginian, we believe in these same values, and so, without further ado, here is our comprehensive guide to the 29th Virginia Film Festival. 
THURSDAY 
Opening Night Gala. 9:30 p.m., The Jefferson Theater. Get your tickets for the Opening Night Gala of the 29th annual Virginia Film Festival. The Gala brings together visiting stars and Festival patrons in celebration of the magic and beauty of film. Dance to the delightful sounds of Kool Kats Lite, partake of scrumptious hors d'oeuvres from Harvest Moon Catering, and take home memories from the evening with the MoxBox social photo booth. Enjoy delicious local beverage as we toast to the Festival weekend to come.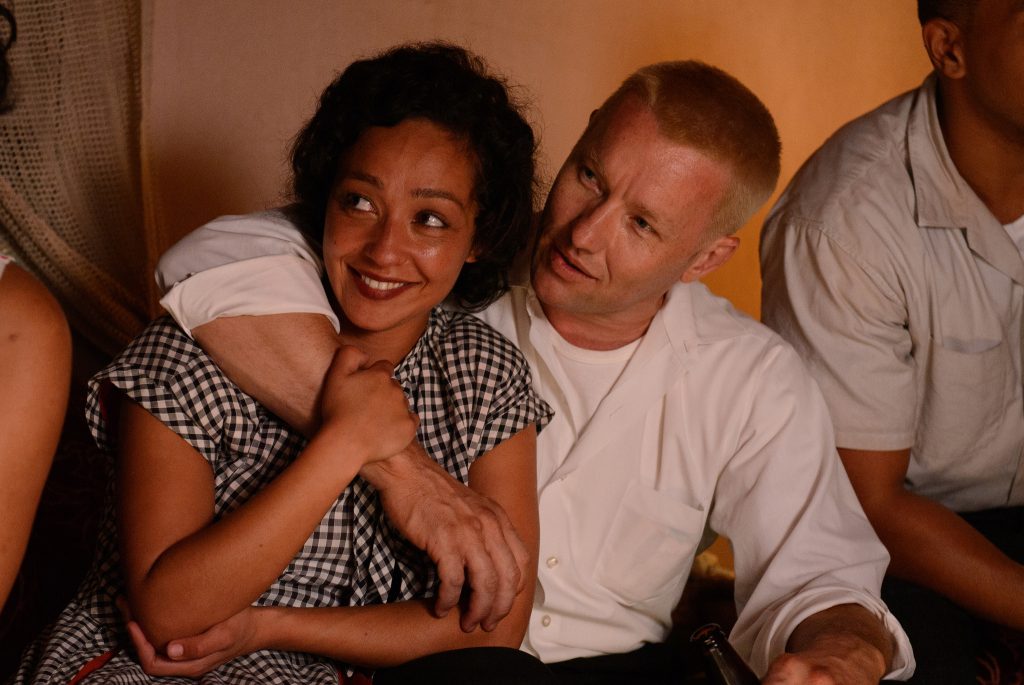 Loving. 7 p.m., The Paramount Theater. Loving celebrates the real-life courage and commitment of an interracial couple, Richard and Mildred Loving (Joel Edgerton and Ruth Negga), who fell in love and were married in 1958. In their small town of Central Point, Virginia, it was illegal for interracial couples to marry and they were jailed and banished from the state. Their civil rights case, Loving v. Virginia, went all the way to the U.S. Supreme Court, which in 1967 reaffirmed the very foundation of the right to marry. Richard and Mildred returned home and their love story has become an inspiration to couples ever since. The film, from acclaimed writer/director Jeff Nichols (Take Shelter, Mud), premiered at the 2016 Cannes International Film Festival where it competed for the Palme D'Or.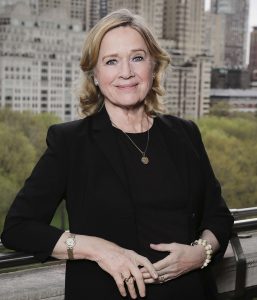 A Conversation with Liv Ullmann. 4:15 p.m., Culbreth Theatre. Liv Ullmann is a Golden Globe-winning film actress with a career that spans seven decades. She's worked extensively with director Ingmar Bergman, starring in critically acclaimed films Persona, Shame, The Passion of Anna, Cries & Whispers, and Autumn Sonata, in which she acted alongside Ingrid Bergman. Liv received Academy Award nominations for Best Actress for both The Emigrants and Face to Face. She has also found success working behind the camera. Liv wrote and directed films Miss Julie, Kristen Lavransdatter, and Sofie, directed Palme d'Or-nominated film Faithless. She also co-created and starred in Swedish television drama Scenes from a Marriage with actor Erland Josephson. What's more, Liv is an accomplished stage actress, noted for four starring roles on Broadway and her portrayal of Nora in Henrik Ibsen's play A Doll's House on Norwegian and New York City stages. Liv is currently a UNICEF Goodwill Ambassador, Vice Chair of the International Rescue Committee, and a co-founder and honorary chair of the Women's Refugee Commission.
After Spring. 6 p.m., Newcomb Hall Theater. With the Syrian conflict now in its sixth year, millions of people have been displaced from their homes, and still more are forced to migrate each day. After Spring follows two refugee families in transition and several aid workers fighting to keep Zaatari, the largest camp for Syrian refugees, running. Documenting the conflict and refugee crisis, both with no end in sight, the film highlights a dilemma for everyone involved: can they rebuild their lives in a place that was never meant to be permanent?
MORE GREAT FILMS:
• Being 17 (preceded by short film, Reckless). 6:30 p.m., Culbreth Theatre.
• Don't Call Me Son. 8:45 p.m., Newcomb Hall Theater.
• Memories from Gehenna. 6:45 p.m., Violet Crown A.
FRIDAY

Digital Media Gallery Opening Reception. 5:30–9 p.m., Second Street Gallery. The Digital Media Gallery is a partnership with Second Street Gallery showcasing experimental video projection art and contemporary films by UVA intermediate and advanced cinematography students and local youth filmmakers from the award-winning Light House Studio. The reception welcomes this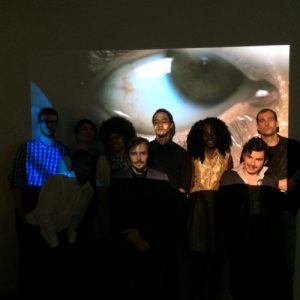 innovative, artistic space while offering an opportunity to mix and mingle with some of the featured artists as well as appetizers and refreshments from event partners Harvest Moon Catering and Bold Rock Cider. Visitors to the DMG will be treated to a dynamic new experience in virtual reality filmmaking, The Virtual Reality Lab, located in Second Street Gallery's Dové Gallery. The Virtual Reality Lab will offer a choice of several short VR film experiences to view using head-mounted, wearable displays. The Lab is outfitted with OSVR, an open-source software platform that drives innovation and diversity by allowing different brands of VR hardware to connect with each other.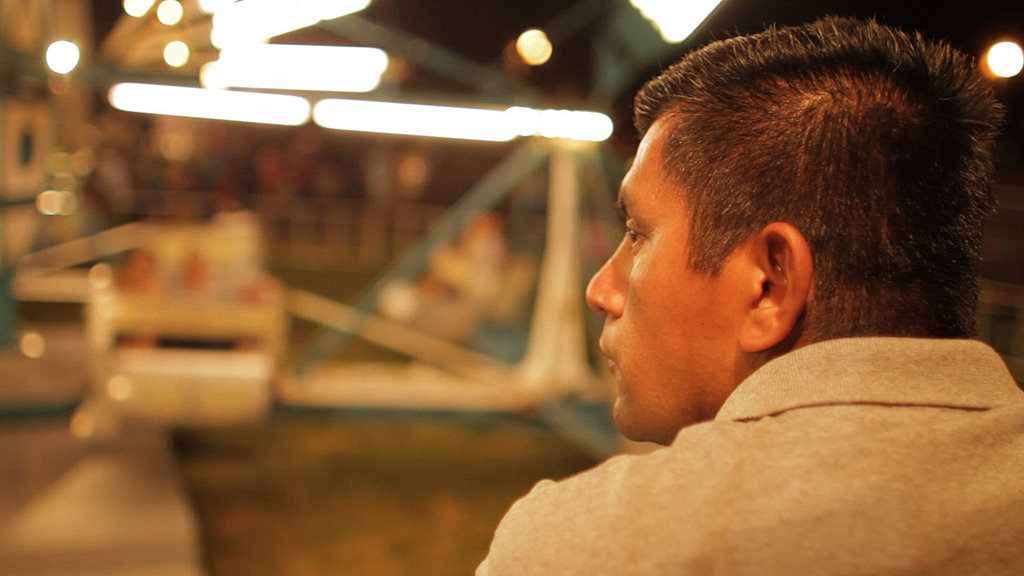 Farewell Ferris Wheel. 6:30 p.m., Vinegar Hill Theatre. Over the past two centuries, the carnival has become a central component of American culture. Each year, the carnival industry legally employs thousands of Mexican citizens for the eight-month carnival season under the H-2B visa program. However, H-2B jobs have been compared to modern-day slavery due to complaints of workplace abuse, injuries on the job, diluted wages, and withholding of pay. Protections which domestic workers enjoy are not extended to those who enter the country legally as guest workers. Farewell Ferris Wheel explores the crossroads between economic need and human rights through one of the most recognizable symbols of America.
Jeff Wadlow Presents a Sneak Preview of His New Film: True Memoirs of an International Assassin. 9 p.m., Newcomb Hall Theater. After his publisher markets his crime novel as a memoir, a novice author (Kevin James) finds himself forcibly recruited into a deadly political plot in Venezuela. Virginia filmmaker Jeff Wadlow (Kick Ass 2, Bates Motel, Non-Stop) will present a sneak preview of his latest action/comedy feature True Memoirs of an International Assassin. Jeff, a Charlottesville native, studied at Dartmouth College before completing his graduate degree at the University of Southern California. His thesis film, the tOWeR oF BabBLe, featuring narration by Kevin Spacey, won dozens of awards before taking the top prize in the Chrysler Million Dollar Film Competition. Jeff used the million-dollar grant to make his first feature film, Cry_Wolf, shot entirely on location in Richmond, Virginia, and released theatrically by Universal Studios. Each year, Jeff returns to his hometown to lead the Adrenaline Film Project, a program he founded twelve years ago to help filmmakers pitch, write, shoot, edit, and screen a short film in just 72 hours.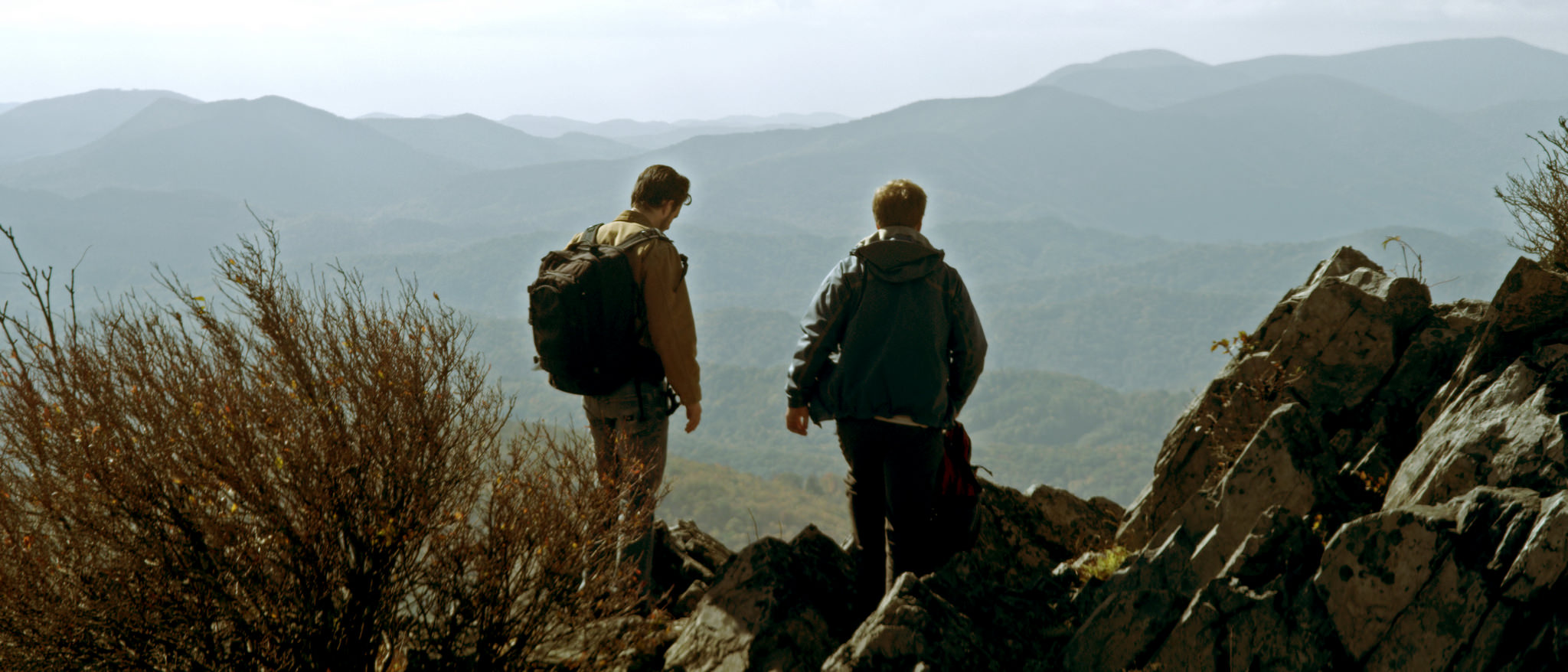 Before the Fall. 8:45 p.m., PVCC Dickinson Center. Set in the mountains of Southwest Virginia, an unexpected love story emerges in this modern take on Jane Austen's Pride and Prejudice. Ben Bennet, a gay, affluent attorney, unknowingly insults Lee Darcy, a welder charged with domestic abuse. The men's mutual dislike for one another transforms into a quiet friendship after they find common ground. Their companionship becomes increasingly complicated as they confront their prejudices in the face of surfacing love.

Into the Inferno. 9:15 p.m., Culbreth Theatre. Iconic German director Werner Herzog and volcanologist Clive Oppenheimer travel to the world's most treacherous volcanoes to ponder the meaning of these bizarre vents in the Earth's crust. On this journey, they travel to Iceland, North Korea, Indonesia, and Ethiopia to explore the potential threat, distinctive identities, and seductive allure of each volcano. Paying tribute to the late French researchers Katia and Maurice Krafft, Herzog incorporates their stunning up-close footage of magma rivers. Herzog artfully blends reportage, history, and philosophy into a captivating cinematic experience that conjures a magical assessment of a natural phenomenon. Introduction by Werner Herzog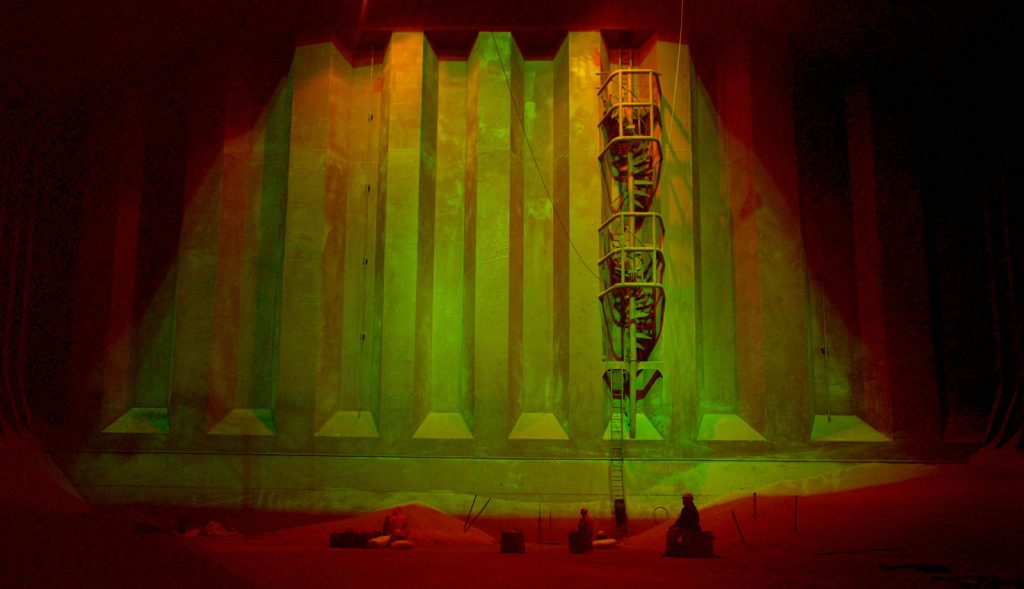 Dead Slow Ahead. 10:15, Violet Crown A. Dead Slow Ahead follows the journey of an enormous shipping freighter, Fair Lady, transporting wheat across the Atlantic Ocean. When a leak springs in the ship's hull, the crew must work methodically and tirelessly to save the wheat aboard the ship. The hypnotic rhythm of both the boat's gears and the film itself reveals the continuous movement of the machinery devouring its workers. Perhaps it is a boat adrift, or maybe just the last example of an endangered species, the old sailors' trade. This experimental narrative-documentary hybrid screened at the South by Southwest Film Festival and won the Special Jury Award at the Locarno Film Festival.
MORE GREAT FILMS:
• Sammy and Sherlock Can't Get Any. 12:30 p.m., Violet Crown A. 
• Girl Flu. 6:15 p.m., Newcomb Hall Theatre.
• Elle. 9:30 p.m., The Paramount Theater.
• Liv & Ingmar. 1 p.m., Vinegar Hall Theatre.
SATURDAY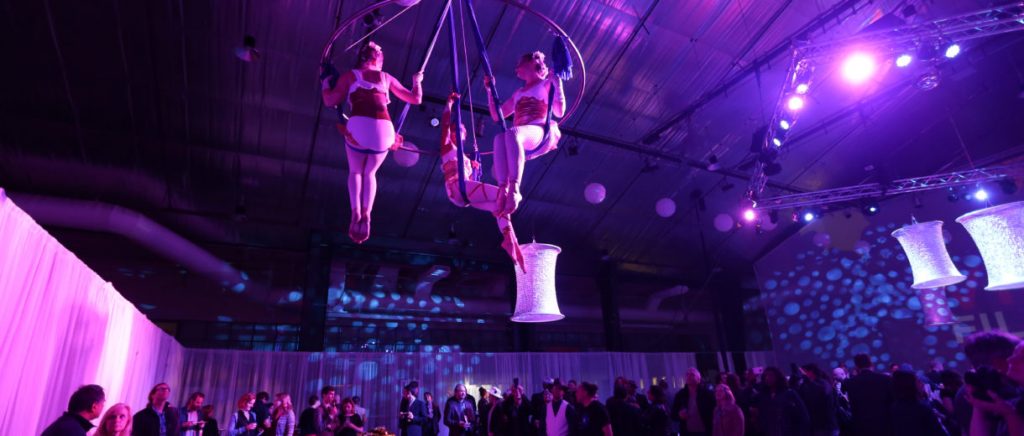 Late Night Wrap Party. 10 p.m., Main Street Arena on the Downtown Mall. Before the credits roll on the 2016 Festival, meet us at the Late Night Wrap Party for an unforgettable evening. Savor tasty snacks provided by Harvest Moon Catering, delicious local beverages, and get down to a live DJ. Experience aerial performances from Moonlight Circus and laughs with the MoxBox social photo booth.  Mingle with filmmakers and fellow movie fans as you bask in the excitement and energy of the VFF. This is a 21+ event.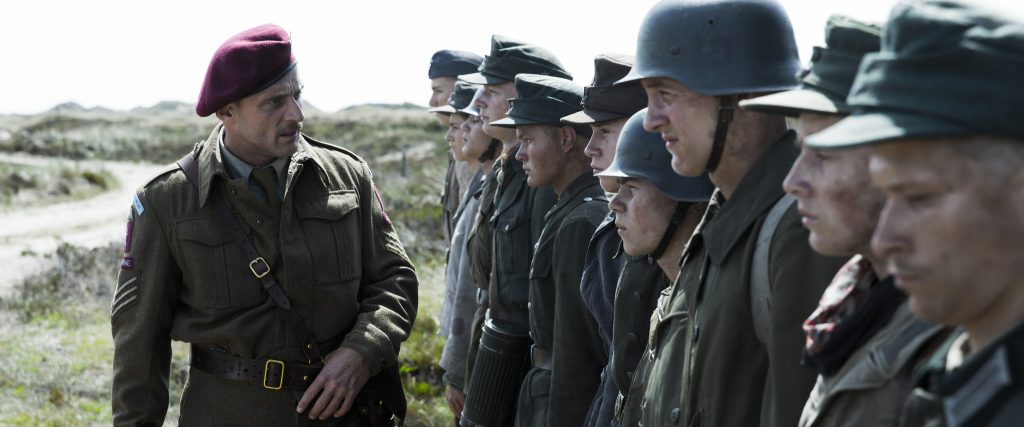 Land of Mine. 1 p.m., St. Anne's-Belfield. As World War II comes to an end, a group of young German POWs in Denmark are forced to engage in a deadly task—to defuse and clear land mines from the Danish coastline, a process that killed or severely wounded many. The boys, equipped with little or no training in defusing explosives, soon discover that the war is far from over. Inspired by real events, Land of Mine exposes the untold story of one tragic moment in post-war history, sharing a narrative of comradeship, survival, and unexpected friendships while simultaneously questioning the presence of evil that could exist in us all. The film was selected as Denmark's entry for the Best Foreign Language Film at the 89th Academy Awards.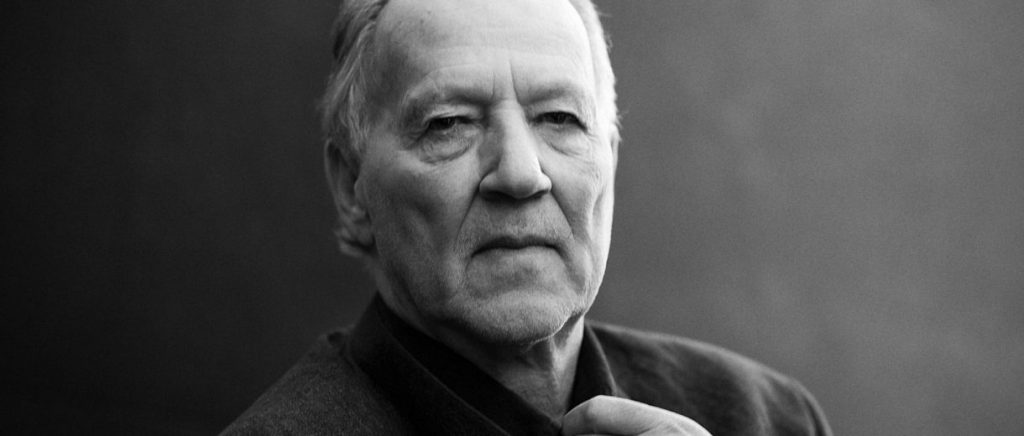 A Conversation with Werner Herzog. 2 p.m., The Paramount Theater. Werner Herzog is hailed as one of the most innovative contemporary directors in the world and a pioneer of the postwar West German cinema movement. Herzog grew up in a small Bavarian town but studied in Munich and Pittsburgh, traveling extensively in Mexico, Sudan, Great Britain and Greece. He made his first film in 1961, at the age of 19, and since then has produced, written and directed more than sixty feature and documentary films. Over the span of his 40-year career, he has won 51 awards and received an additional 45 nominations. Herzog's films are bold, usually set in distinct and unfamiliar landscapes, imbued with mysticism. He is known for Aguirre, The Wrath of God, Grizzly Man and Rescue Dawn. Herzog has also published more than a dozen books of prose and directed many operas.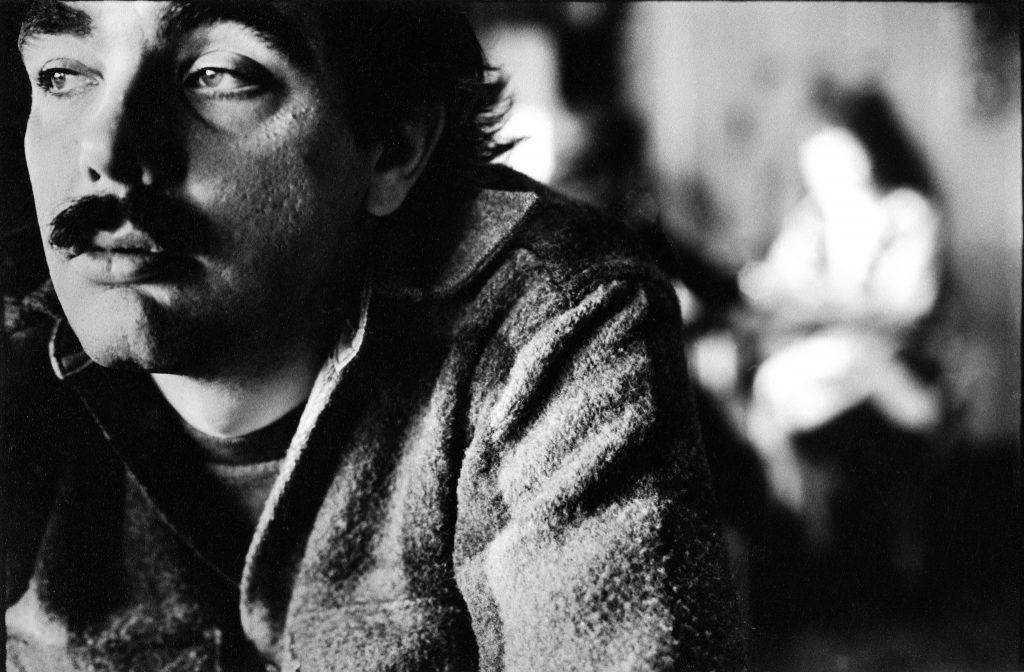 A Late Style of Fire: Larry Levis, American Poet. 3:45 p.m., St. Anne's-Belfield. Larry Levis, one of the most influential and decorated poets of his time, suffered a fatal heart attack at the young age of 49. With an original score by Iron and Wine, this innovative documentary explores his brilliant writing and sometimes troubled life. A series of conversations between friends, family, and contemporaries reveals this Richmond-based poet's childhood working alongside Mexican-American field hands in California, his three marriages, and his friendships with America's greatest poets. A Late Style of Fire weaves together a beautiful retelling of a life embodying the risks and triumphs that come with devoting one's self to art.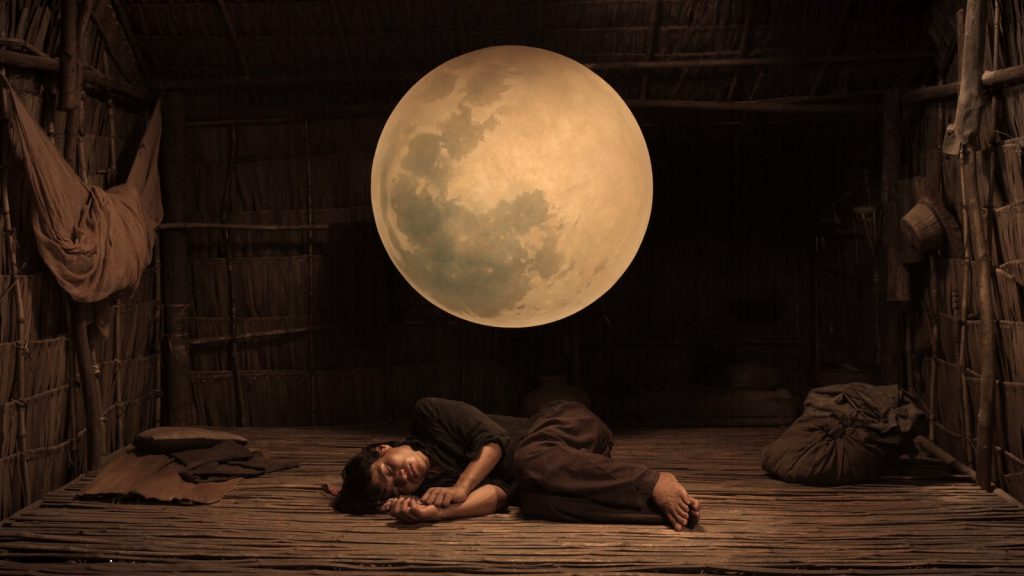 Exile. 4 p.m., Newcomb Hall Theater. A film about abandonment, Exile is an abstract telling of director Rithy Panh's (The Missing Picture) displacement from his home in the capital of Cambodia, Phnom Penh, during Pol Pot's deadly dictatorship. Much of Panh's family died during the Communist Party's rule over Democratic Kampuchea, which was a devastating moment in the history of Cambodia. The film also reflects on the meaning of exile, exploring terrifying solitude and loss of self through a combination of archive footage, photographs, and commentary. Toeing the line between documentary and fiction, this film confronts an often ignored piece of twentieth century history.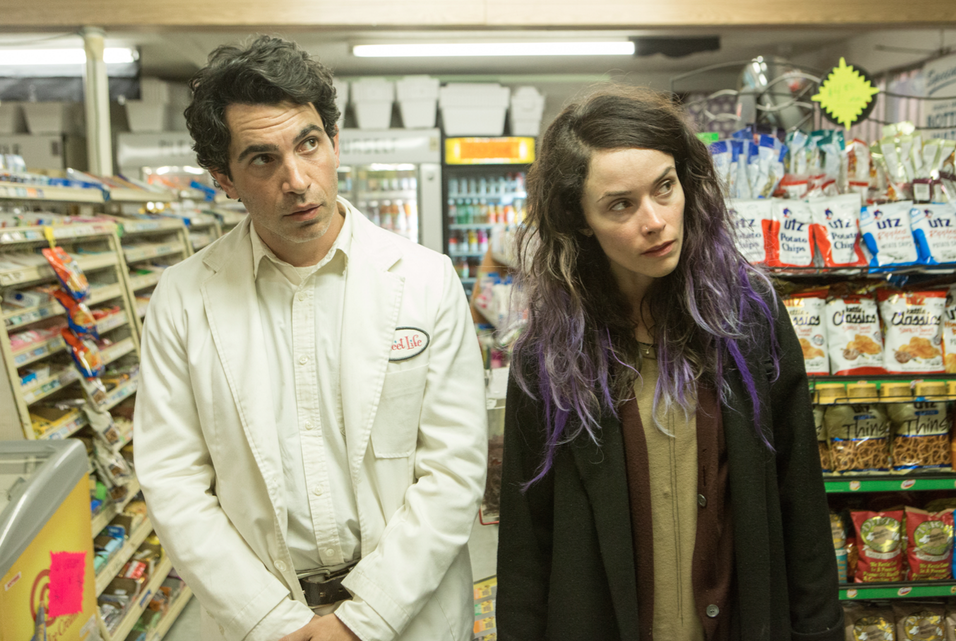 The Sweet Life. 8:30 p.m., Newcomb Hall Theater. Kenny and Lolita, each struggling with their own demons, meet by chance in Chicago. They make a pact to travel to the Golden Gate Bridge to commit suicide. On the edge of the abyss, the trip becomes a series of comic misadventures as these characters try to wring meaning and humor out of what's left of their existence. Their travels become even more complicated when they begin to fall in love along the way. The Sweet Life is preceded by a screening of the short film Sienna Burning, the story of a reunion between estranged twin sisters.
MORE FILMS & EVENTS
• IndieWire: Celebrating 20 Years. 4:30 p.m., Vinegar Hill Theatre.
• SPLit. 6:15 p.m., Violet Crown A.
• Always Shine. 9:45 p.m., Violet Crown B.
SUNDAY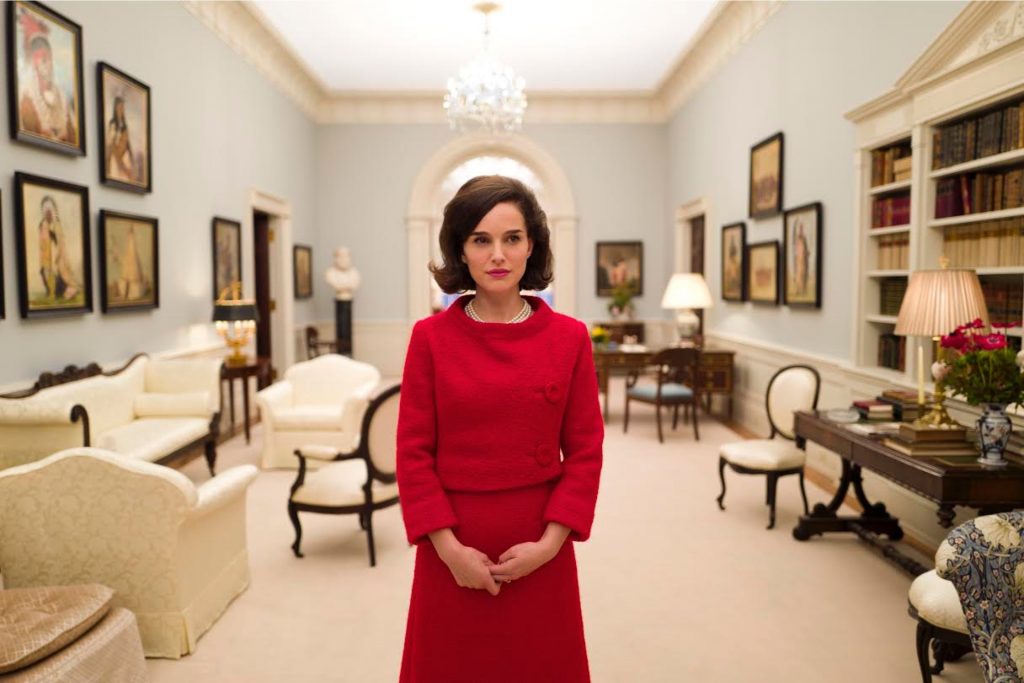 Jackie. 11 a.m., The Paramount Theater. Jackie is a searing and intimate portrait of one of the most important and tragic moments in American history, seen through the eyes of the iconic First Lady Jacqueline Bouvier Kennedy (Natalie Portman). Director Pablo Larraín (Neruda) examines Jackie's world during the days immediately following her husband's assassination. Known for her extraordinary dignity and poise, she struggles to maintain her husband's legacy and the world of "Camelot" that they created and loved so well. Traumatized and reeling with grief, over the course of the next week she must confront the unimaginable: consoling their two young children, vacating the home she painstakingly restored, and planning her husband's funeral. Jackie quickly realizes that the next seven days will determine how history will define her husband's legacy– and how she herself will be remembered.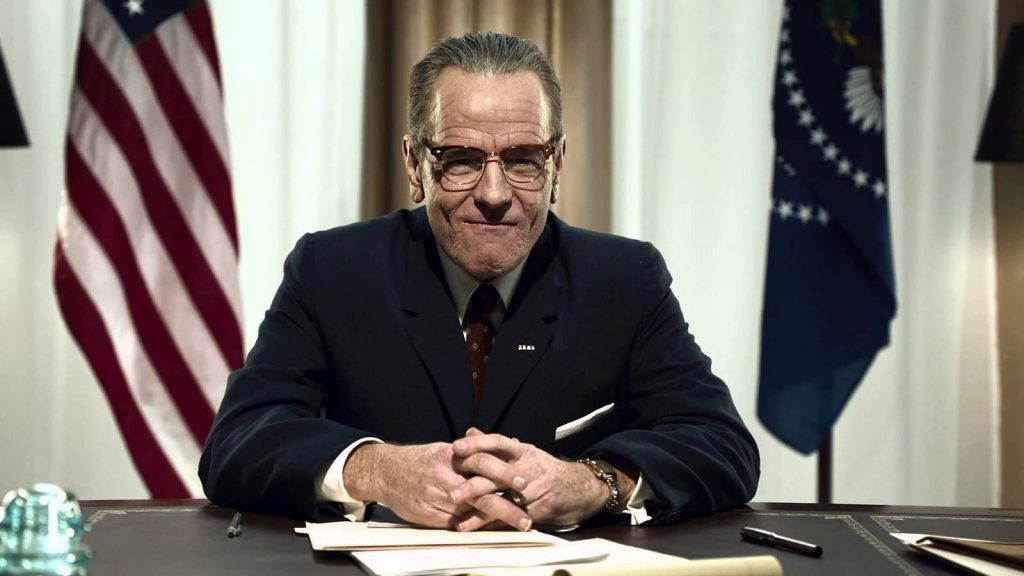 All the Way. 1 p.m., Newcomb Hall Theater. All the Way offers a riveting look at President Lyndon B. Johnson's tumultuous first year in office after the tragic assassination of John F. Kennedy. Bryan Cranston reprises his Tony Award-winning role as Johnson in this gripping film based on the play by Pulitzer Prize-winning playwright, Robert Schenkkan. Following his struggle to both pass the Civil Rights Act and to secure his reelection, Johnson finds himself caught between the moral imperative of Dr. Martin Luther King, Jr. and the expectations of the southern Democratic Party leaders who brought him to power.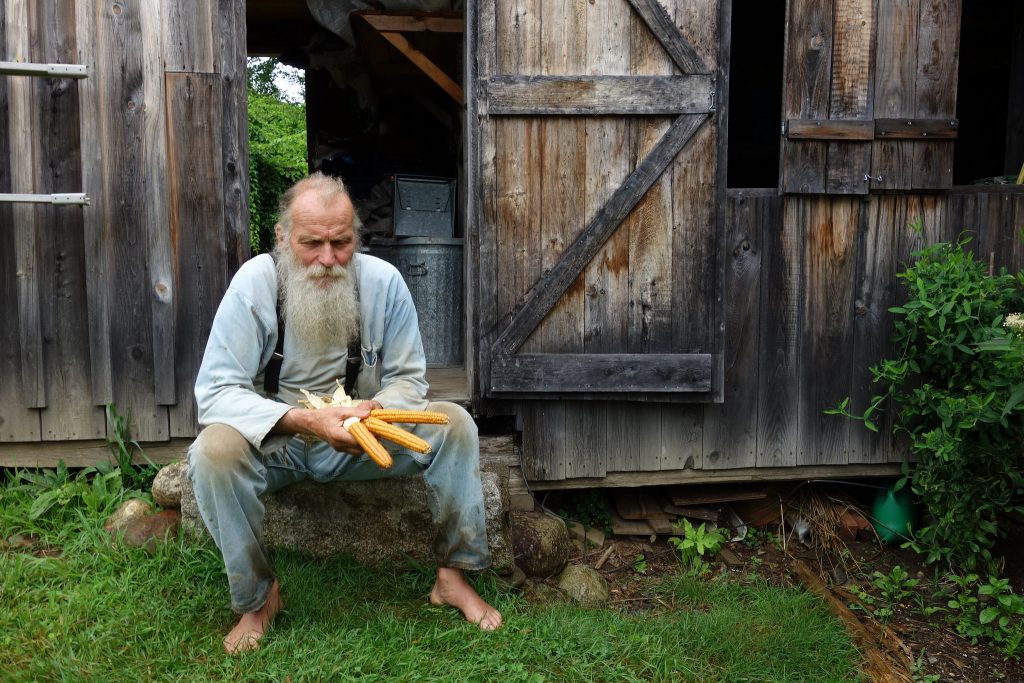 SEED: The Untold Story. 3:45 p.m., Violet Crown B. Few things on Earth are as miraculous and vital as seeds, yet 94% of seed varieties have disappeared in the last century. Directors Taggart Siegel and Jon Betz follow the passionate seed keepers fighting a David and Goliath battle to defend the future of a 12,000-year-old food legacy. These reluctant heroes rekindle a lost connection to this most treasured resource and revive a culture, even as biotech chemical companies continue to control more and more of the seed industry with genetically identical crops.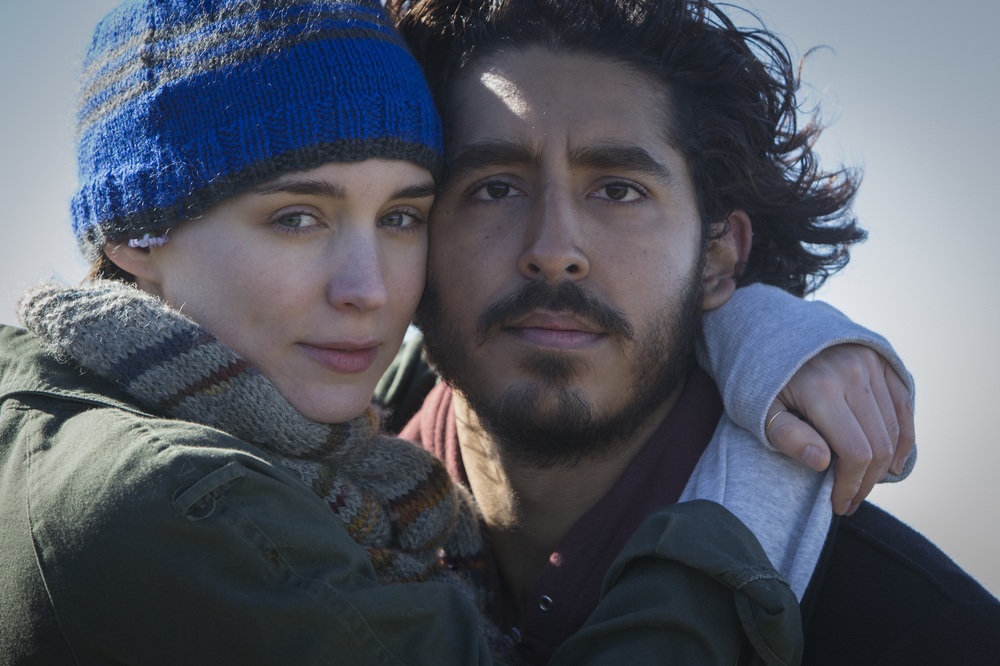 Lion. 7:30 p.m., Culbreth Theatre. Precocious five-year-old Saroo Khan is always ready for adventure and follows his older brother, Guddu, everywhere he goes. One night the brothers are separated on a train platform in their native Madhya Pradesh, and Saroo winds up nearly a thousand miles away in Calcutta. After being adopted by an Australian couple, Saroo starts a life with his new family in Tasmania. Twenty-five years later, he tries to locate his original home using Google Earth. The search for Saroo's past threatens to overwhelm his present, and he finds himself further adrift than he ever imagined possible.
MORE FILMS
• Maya Angelou: And I Still Rise. 1 p.m., PVCC Dickinson Center.
• Apprentice. 6 p.m., Vinegar Hill Theatre.
• Suntan. 7:45 p.m., Violet Crown A.