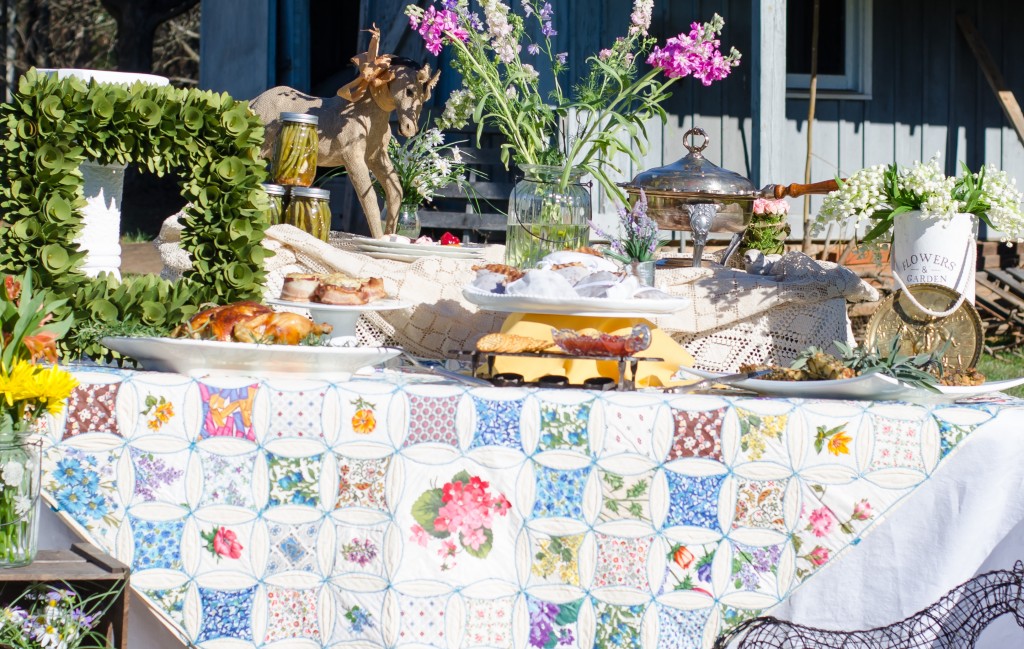 From the Editor's of The Piedmont Virginian
Photos by Amy Fewell
Although steeplechase races are no longer from church steeple to steeple as they were in 18th century Ireland, the excitement of watching the horses crest a hill or their hoofs skim over a hedge has not dwindled at all. Given the constant thrills, it's no wonder that the races have become such a spectator sport. Whether you are attending a small point-to-point or a large, nationally-renowned race, the same rules apply.
There is a reason they call it a day at the races. A steeplechase event lasts from morning until evening, and there is no halftime or intermission. It is a full-immersion experience, and is highly rewarding if you prepare thoughtfully and avoid common pitfalls.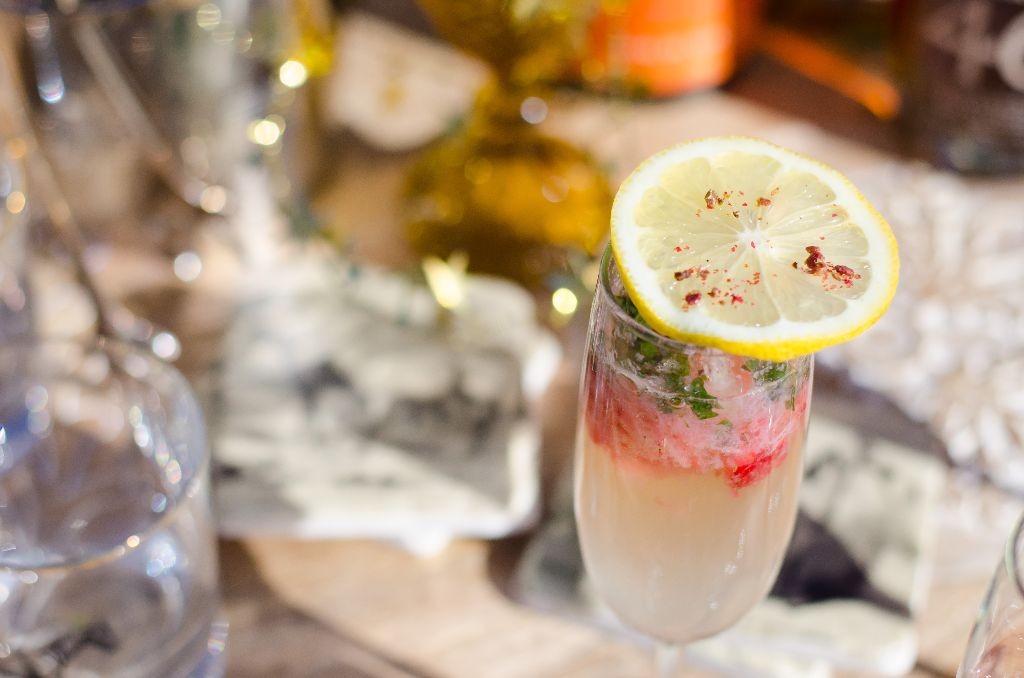 A successful outing starts and ends with a well-planned and well-stocked tailgate. This is your headquarters, somewhere to sit, chat, sip, and chew. Think of a tailgate as the sophisticated older sibling of a midsummer picnic. Here are some pointers to get you started:
Have a light morning fare, as most guests will have eaten breakfast, and a heavier lunch serving, as most guests will have been drinking.

People have different tastes, keep that in mind. There is no one size fits all, and therefore not everyone will be satisfied with whiskey and chicken.

When it comes to alcohol, consider nearby vineyards, breweries, and distilleries; it's good for the local economy and grounds your tailgate in the surrounding area.

However, Blanton's makes a superb bourbon, and once the bottle is empty the ornate equestrian cork can be repurposed into a makeshift hood ornament to blend in with the vintage cars.

Bring plenty of mixers and water for those who choose not to imbibe, and for those of you that choose to partake, please drink responsibly.

Ice. Easy to forget, hard to do without.

Trash bags are mandatory. Not only should everyone aim to be a good steward of the land, but a shattered bottle left on the ground could puncture a tire or cripple a horse.

Consider a boxed wine. They've come a long way since college fraternity parties, and many decorated vineyards are producing them now.

As far as decorations go, start with a tablecloth and flowers. The tablecloth will keep stains out of your car's interior, and the flowers will distract guests from any stains on the tablecloth.

Make sure to keep everything weighted down; a gust of wind could make a mess for you, or worst case scenario, spook a horse.

Napkins, plates, utensils, cups, trash bags, and, to reiterate, water and ice. It's too easy to overlook the essentials.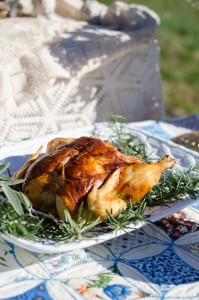 A tailgate is your home base, but don't forget to wander away from home. There is so much to see, it takes an entire day. Go down to the race track, admire the antique cars, engage in some lighthearted people-watching, laugh at the horses' absurd names. As you roam around, gather some ideas for your next tailgate. Esteemed sporting photographer Douglas Lees offered perhaps the best tailgating advice: "Most think it's just food, but it's a lot more than food. Really it's a good crowd of people."
Aside from the racing and tailgating, many associate the races with floppy hats, bow ties, and men and women dressed in colors commonly associated with Easter eggs and sherbet ice cream. Here are a few tips on that front:
It bears repeating, but the races are an all-day event. If you're going to peacock, be a practical peacock; there are very few opportunities for wardrobe changes once the bugle sounds off and the races are underway.

For women, use discretion when wearing heels as you'll find yourself on gravel, possibly mud, and other less ideal terrains. Consider flats or wedges.

Plan an outfit with layers. Check the weather dutifully, but prepare for sudden changes. A flowery sundress doesn't look nearly as good under a hoodie.

For men, this means a lightweight sports jacket that can be taken on and off depending on the weather.

Sure it's fun to rag on the Ivy League pretentiousness of seersucker, but it is a breathable, practical fabric. Just make sure you keep it in the closet until Memorial Day (May 30th).

Those big hats are a flourish, rainboots are a necessity.

On second thought, maybe those big hats function as stylish umbrellas.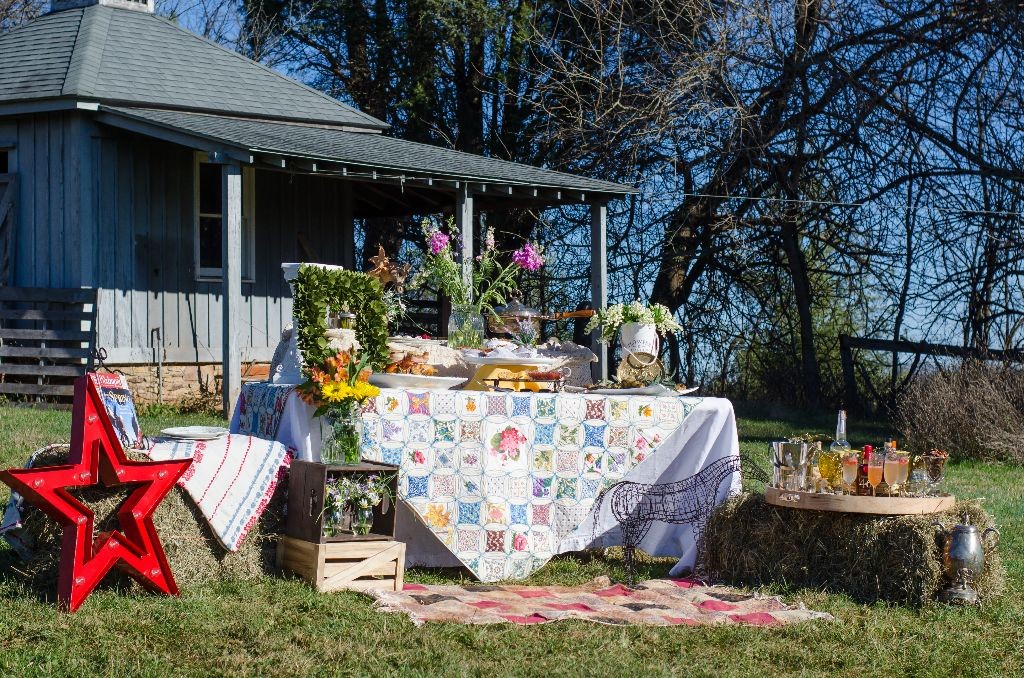 Even if you ignore every single one of my cheeky, occasionally earnest points, at least keep one word in mind: preparation. There is no formula for a perfect tailgate, but if you put everything in order before you head to the track, you free yourself to fully enjoy the races, the spring weather, and most importantly, time spent with friends.
CLICK HERE FOR TAILGATING RECIPES >>