Just yesterday, we mourned the loss of the Bluemont Concert Series to our community. Today, Fauquier County can celebrate: the summer concerts in Warrenton and First Night Warrenton will continue under Allegro Community School of the Arts. Thank you Allegro!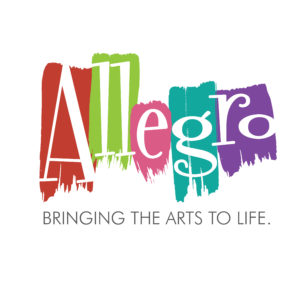 Press Release:
April 4, 2018 — Allegro Community School for the Arts will continue the Bluemont concert series and First Night for the Town of Warrenton.
"We were approached by the Town about coordinating these events for Warrenton when Bluemont announced the organization's termination," says Allegro Executive Director, Sam Yoder. "The events fit well within the mission of Allegro. Allegro is pleased to assume responsibility for the concert series and intends to conduct them in a way that honors those who created and sustained Bluemont for forty-one years. It is important that the concert series continue in the spirit of Bluemont and what they created."
Allegro will schedule concerts on the Warren Green as residents have become accustomed to and hope to bring back favorite bands while also attracting new talent to the stage. "This is a wonderful opportunity to showcase local talent by having students from the community perform during band intermissions," says Jennifer Puffenbarger, Chairman for Allegro Board of Directors.
Town Manager Brannon Godfrey says, "Because of its history of involvement in performing arts and the capacity to pick up the project, I was confident that Allegro could resume the programming with the support of the Town and the VCA [Virginia Commission for Arts] grant." He continued, "The summer concert series is a long-standing cultural event for the Town, and I believe this is a good option to preserve it for 2018."
"Details still need to be ironed out. Current Board member and Communications Officer, Aimée O'Grady, will serve as the event chair for the Warrenton concert series.Once we have the concerts underway, we will turn our attention to First Night," says Lachelle Yoder, Allegro Program Director. "We welcome support from the community in the way of volunteers and sponsors to help run the concerts this summer and First Night in the winter." Anyone wishing to help support the concert series should contact Lachelle at lachelle@allegrocsa.orgor 540-349-5088.
About Allegro Community School of the Arts:Allegro is a non-profit arts school focused on giving back to their community and bringing the arts to life within the five counties they serve. They truly have a heart for connecting others to the arts. Founded in 2004, they strive to increase appreciation, education, and participation of the arts within the community and families. Through education, performance, and community partnerships, Allegro develop the "whole artist." Programs include music, theatre, visual arts, music therapy, and the Allegro Academy for the Blind.Allegro is located at 20 Main St., Warrenton, VA.
Contact:
Aimée O'Grady
Communications Officer
Allegro Community School for the Arts
aimee@allegrocsa.org
703.785.1532