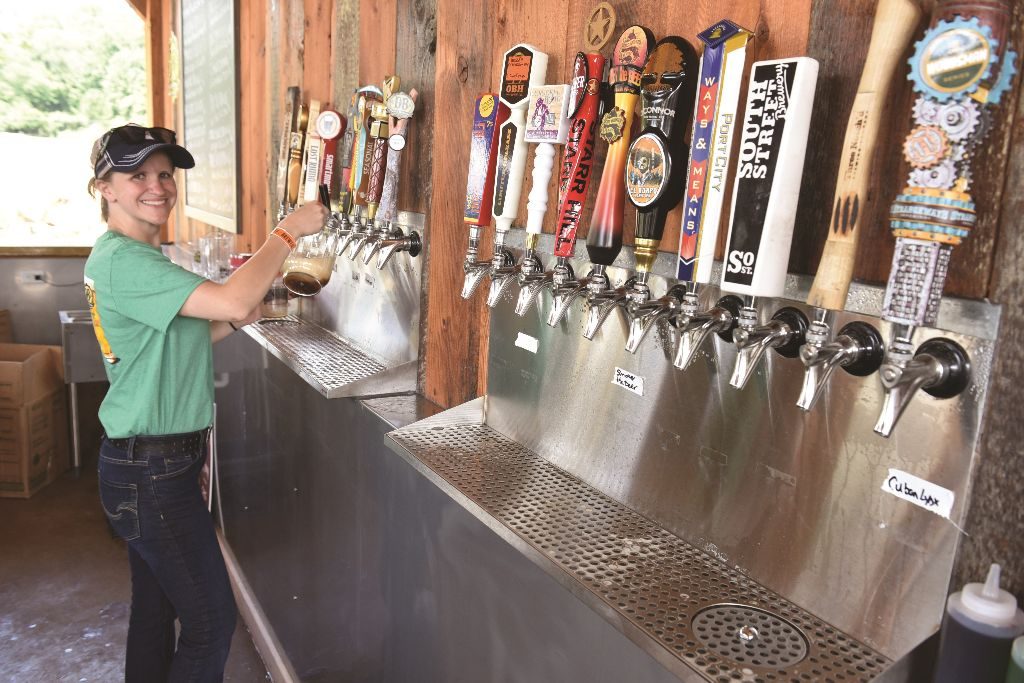 August is rightfully Craft Beer Month. Hot days flow into long evenings of slow sunsets, the perfect arrangement for a beer on the patio or a nightcap after a summer soirée. The month commemorates more than that feeling of a cold ale after a day in the sun. It's a celebration of Virginia's home-brewing tradition, which dates back to 1587, when Virginia colonists brewed the first batch of ale in the new country. Craft Beer Month recognizes the economic impact of the state's craft beer industry, which supports farmers, creates more than 8,000 jobs, and channels $623 million into local businesses. Finally, the month honors relationship between Virginia's brewers (of which there are over 100) and Virginia's beer enthusiasts.
The best place to celebrate? The 5th Annual Virginia Craft Brewers Fest, held at Devils Backbone Basecamp Brewpub & Meadows, on August 20.
The festival began in 2012 as a destination for brewers to congregate and talk about how to brew better beer and help transform Virginia into a can't-miss destination for beer aficionados.  "The first year was mainly brewers coming together and camping out," Chief Operating Officer of Devils Backbone Hayes Humphreys says. "Craft beer hotspots like San Diego and Portland have huge concentrations in one place, so there's a lot of cross pollination and opportunities to get to know fellow brewers. We're more spread out here. The festival was set up to provide a place for brewers to come together in a relaxed setting that was conducive to trading ideas and catching up with each other."
It took three years for the festival to expand from a networking and showcase event attended by dedicated enthusiasts and brewmasters to blossom into what it is now. Last year was the tipping point. "We hadn't had more than 2,000 guests before. Last year 3,000 people came. They'd heard that this was the best place to sample Virginia's best beers." The secret was out.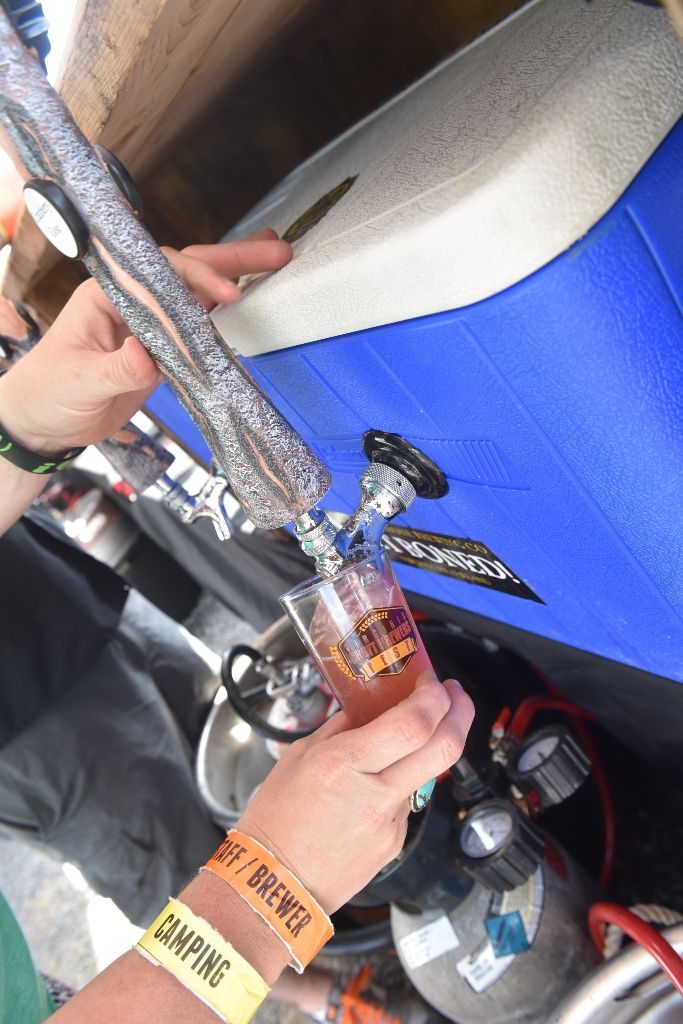 This year, there are 71 breweries showcasing their perennial favorites as well as debuting their experimental drafts. Local food trucks provide delicious food to compliment the beer, and Devils Backbone has both its renowned brewpub, for guests who want a sit-down meal, as well as a quick-serve beer garden to pick up some grilled favorites. Live music fills the valley throughout the day. Crowd favorites Three Sheets to the Wind closes out the night with Roosterfoot and Gold Top County Ramblers providing their unique blends of blues, folk, country, and rock n' roll during the day.
Each year, a The Virginia Brewers Cup is bestowed upon the best brew. Answer, a Richmond brewery, took home the cup last year. "The cup is a pretty unique event. Not many states have their own beer competition," Humphreys says, and he should know; the three years before Answer's upset, Devils Backbone won.
VIP tickets have grown in popularity. The ticket buys guests an earlier admission, indoor seating and a cover from August's heat or inclement weather, and curated samplings of rare beers not available to other guests. Tickets for designated drivers are available as well to facilitate safe travels while encouraging guests who choose not to imbibe to join in the festivities regardless.
Finally, there's the camping. Plots are open the day before the festival, and are claimed on a first-come, first-served basis. If you weren't sold by the immense selection of craft beers, the diverse culinary options, or the general atmosphere of amiability and summer fun, then perhaps the camping will help you decide this festival deserves your consideration. What better place to wind down and talk about an amazing day of outdoor libations than in the foothills of the beautiful Blue Ridge?
---
ABOUT THE AUTHOR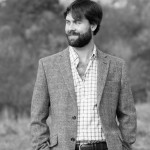 Morgan Hensley is a recent graduate of William & Mary where he studied English and creative writing with an emphasis on poetry. He is the Assistant Editor of the Piedmont Virginian and enjoys writing about music and the arts.
---