The National Sporting Library & Museum is pleased to announce its first public fly-fishing event, "Hooked! Changing Tides, Enduring Bonds." Even before Izaak Walton published The Compleat Angler in 1653, fly fishing has captured the hearts and imaginations of countless individuals. Half sport, half theology, angling stands the test of time and remains one of the most popular turf and field sports. Despite—and perhaps because of—our changing landscapes and increasingly digital age, experts, amateurs, and everyone in between are drawn to the lure of angling. Come be a part of the legacy and celebrate the changing tides and enduring bonds of fly fishing by purchasing your tickets here!
10 a.m.

– Doors open

11 a.m.

– Fly-tying demo led by Alan Short of District Angling

1 p.m.

– Roundtable discussion with the consummate fisherman and women listed below.

3 p.m.

– Fly-casting demo on the lawn with Cody Barber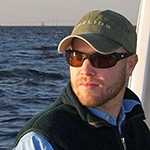 Jimmy Aliff Orvis Leesburg (Virginia): Raised in North Carolina, Jimmy grew up fishing local neighborhood ponds and lakes for bass and bream. The first time he saw fly fishing was on a Saturday morning watching ESPN. Jimmy was self-taught at around the age of 12 until he moved to Virginia and learned from Paul Kearney. Jimmy has worked in the fly fishing and outdoors retail industry for 14 years and has fished all over for just about everything. He is a proud supporter of Trout Unlimited, Project Healing Waters, Casting for Recovery, and many other fishing and hunting organizations.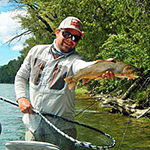 Cody Barber Snake River Angler (Wyoming): Cody is a passionate fly fishing guide that works and operates out of Jackson Hole, Wyoming. Whether it be a new angler that needs a crash course in casting, or an experienced angler that needs slight adjustments in their approach, Cody always comes back to his mantra, "If we are having fun, the fish will come." Every day that he puts his boat on the water he treats it as an opportunity to create one of the most memorable experiences an individual can have. Cody adapts his teaching styles to match the learning preferences of each unique client. In addition to fishing, Cody has been involved in outdoor education since 2004 in areas such as mountaineering, horsemanship, and skiing.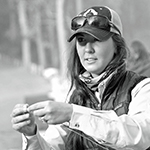 Jessica Callahan Project Healing Waters (Tennessee): Jessica Callihan grew up fishing on her family's dairy farm in Southern Michigan but didn't discover fly fishing until after she was injured while serving on active duty in the Navy. Scroll down to read her story written by Anne Marie Barnes.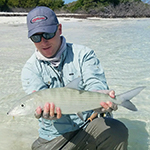 Scott Osborne The Albemarle Angler (Virginia): Scott grew up in the Blue Ridge Mountains of Nelson County, Virginia, where he started fly fishing, snowboarding, hiking, floating rivers, and enjoying all things outdoors. Scott graduated from the University of Virginia in 2009 with degrees in anthropology and environmental science. He started as a fly-fishing guide and travel ambassador for The Albemarle Angler and has been teaching and guiding anglers for five years in Virginia—chasing trout, smallmouth bass, and musky. He stays connected to the mountains and streams through stints out west in Montana and Colorado, and leads trips to Belize, Idaho, Tennessee, and Cuba.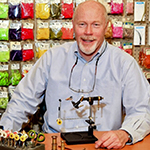 Alan Short Orvis, Leesburg (Virginia): Alan M. Short is a Virginia native, born and raised in Fairfax County. His fly-fishing odyssey started at around eleven years of age when his brother found a fly rod at a private lake near Quantico. In 1979, Alan enrolled in a fly-tying class offered through Fairfax County and joined Trout Unlimited. Alan has worked for Hudson Trail Outfitters, Angler's Lie, Urban Angler, and Orvis. His favorite areas to fish are central Pennsylvania and the Yellowstone area, specifically the Southeast and Upper Snake Region of Idaho. When not fishing, Alan can be found with his best friend Lucas, a ten-year-old golden retriever.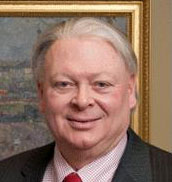 Michael Stanfield Moderator, Middleburg (Virginia): Born and raised in a small town in northern Georgia, Michael grew up in fishing in local ponds and lakes for bass and bream, shooting quail after school with his two gun dogs, and riding and racing quarter horses. Michael and his wife, Nadia, moved to Middleburg in 1991, and seem to be here "for the duration." Today Michael spends about half of his time at the office of a business he founded 20 years ago, and the rest golfing, shooting with his two Labradors, Argos and Hektor, and fishing. During the last seven months Michael has pursued trout, golden dorado, bone fish, and salmon in Wyoming, Argentina, Exuma, and Scotland.
Brushes and Brookies: Art and Healing on the Fly
Jessica Callihan grew up fishing on her family's dairy farm in Southern Michigan, an upbringing familiar to us here in Middleburg: pastoral landscapes, wildlife, and "one stoplight" towns. But Jessica had her sights set high, and she worked hard towards becoming an Aviation Electrician with the United States Navy. That's when fate intervened.
During a training exercise while on active duty, Jessica fell from a helicopter and sustained permanent nerve damage to her extremities. In between surgeries and being confined to a hospital, Jessica's husband, also a Navy veteran,  gave her a set of pastels. Jessica began recreating fishing and pastoral works in earnest. Her first pastel pieces got her, well, "hooked."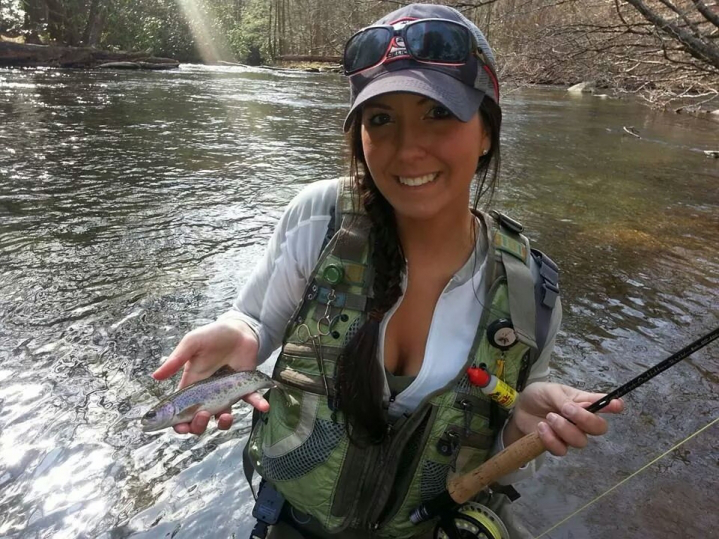 While exploring art as a way to relieve the pain and frustration of her arduous recovery, a group called Project Healing Waters found her and taught her how to tie flies, cast a rod, and fish with her disabilities.
"The program gave me so much more than the sport of fly fishing; it gave me a community that became extended family and ultimately gave me beauty back in life," Jessica says.
Determined to grow despite setbacks that would challenge even the most disciplined individuals, Jessica slowly transitioned from a participant to an ambassador for Project Healing Waters, and at the same time she earned a bachelor of fine arts degree from Maryville College in Tennessee.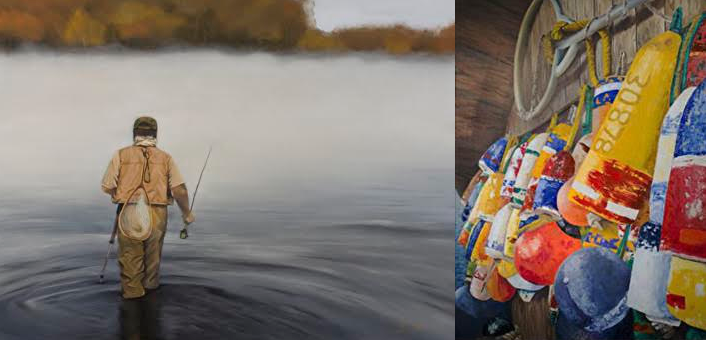 Recently, Jessica became a founding member of Able Women, a nonprofit dedicated to empowering women through the strength, courage, passion, and determination found through fly fishing and being outdoors. Her own story of how fly fishing saved her life inspires Jessica to teach others, especially disabled veterans, women, and children, how to do the sport she loves. When she is not traveling, giving speeches, or teaching the art of fly fishing, she is in her art studio recreating memories of being on the water and the awe-inspiring places her life has led her.