Winslow McCagg Art Opening with the Sugar Clouds. Saturday, 7–10 p.m., Barns of Rose Hill, Berryville. Winslow McCagg's work is the result of a lifelong fascination with form, shape, and color, all of which began one fateful day as a child. "I was first delighted and surprised by the wonders of paintings as a young boy at the Carnegie-Mellon Museum in Pittsburgh in the mid-60s," the artist says. "I was fairly mesmerized; I thought it was a magic trick." Since then, he's drawn inspiration from concert posters of psychedelic bands, New York City's graffiti, aboriginal and indigenous artwork, and the music of Jimi Hendrix. Given his penchant for psychedelic rock, it's fitting that the Sugar Clouds would take to the stage to help inaugurate McCagg's new exhibit. The Detroit rockers have a fuzzy, dark sound, self-described as "indie pop for the perspicacious." Paired with McCagg's artwork, a synesthesia emerges, a blending of the visual and the auditory that in turn enhances and strengthens both avenues of artistic expression. The surrealistic rock and roll emblazons McCagg's defamiliarized, abstract artwork, cutting through the surface appearances and digging toward some essence. "That's what it's all about," McCagg says. "Looking a little deeper. The excitement for me as an artist is in that deeper level of observation." Though McCagg's exhibit runs from March 25–April 20, the concert is a one-time-only affair. See you there!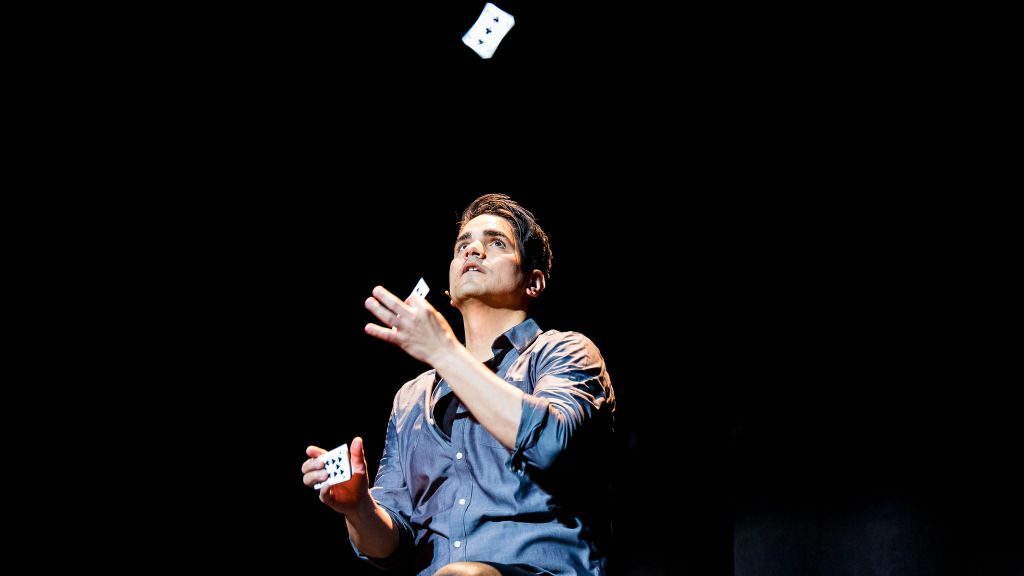 Illusionist Jason Bishop. Saturday, 8–10 p.m., Hylton Performing Arts Center, Manassas. From disappearing goldfish to a woman floating into the air, this evening of dynamic illusions and clever magic is sure to knock you off your feet! Illustrious illusionist Jason Bishop brings his modern twist to astonishing acts of wonder through his witty personality, pop and rock soundtrack, and impossible acts like no other. Jason Bishop is a master of all types of magic, from intimate card tricks and sleight of hand to larger-than-life levitation and disappearing acts. Cutting edge tricks such as the unbelievable double-levitation and plasma illusion quickly made The Jason Bishop Show one of the most acclaimed acts of its kind, leading to a Broadway run this past November. Get ready to believe the unbelievable in this evening of jaw-dropping feats!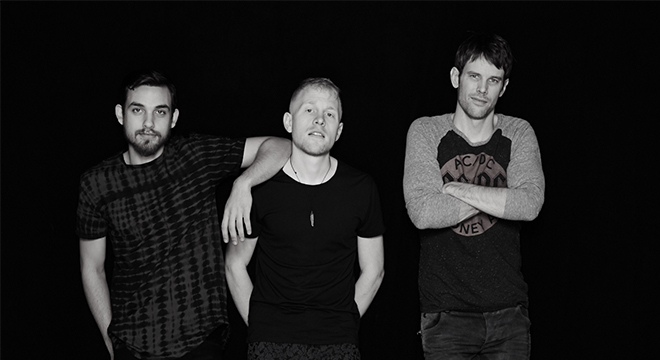 Crystal Garden (feat. Boyd Tinsley) and Kendall Street Company. Saturday, Doors at 6:30 p.m., the Southern Café and Music Hall, Charlottesville. Crystal Garden was formed in the fall of 2015 by Dave Matthews Band violinist Boyd Tinsley (whose profile you can read in our March/April issue!) and in their short time performing together have garnered much attention from music fans all over the country.  Tinsley produced their debut album, Let the Rocks Cry Out, which was released this month. Kendall Street Company, which was recently selected as one of the ROCKN' TO LOCKN' winners, has been described as "jammy," "psychedelic," "indie," "rock 'n' roll," and everything in between. The group started in Virginia Beach, but their popularity skyrocketed once they relocated to Charlottesville and annexed some of the city's finest musicians, including keyboardist Price Gillock, guitarist Ben Laderberg, and saxophonist Jake Vanaman.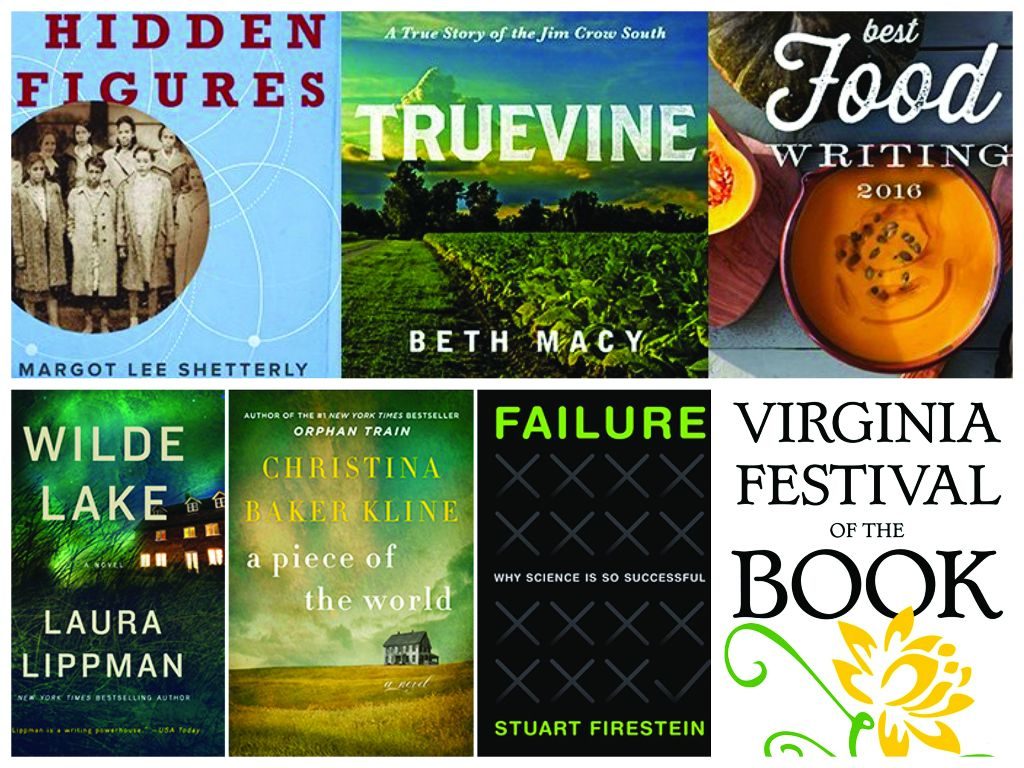 Virginia Festival of the Book. Wednesday through Sunday, Various Venues, Charlottesville. If you're reading this magazine right now, chances are you're a little bookish, and that's a good thing! Orchestrated by the Virginia Foundation for the Humanities and affiliates of the Library of Congress, this festival is the largest community-based literary event in the Mid-Atlantic region, and has attracted more than 20,000 attendees year after year. There's something for every book lover, and the majority of events are open to the public and free of charge. Crime and mystery writers Megan Abbott, Bill Beverly, and John Hart discuss their acclaimed novels and tricks of the trade; winner of the John Dos Passos Prize and professor of creative writing at George Mason University, Robert Bausch joins with novelist Philip Lewis to deliver a lecture on crafting "unforgettable fiction"; a luncheon with bestselling novelist and Charlottesville native John Grisham; and so much more! Come poets, writers, readers, essayists, collectors, and bookworms to the 23rd annual Virginia Festival of the Book!
---
More Events
---
Tim and Myles Thompson. Friday, 8–10 p.m., Barns of Rose Hill, Berryville. 
Hollywood Classics. Sunday, 4–5:15 p.m., Middleburg Methodist Church, Middleburg.
Rising Appalachia with Arouna Diarra. Friday, Doors at 7:30 p.m., the Jefferson Theater, Charlottesville. 
Artists' Reception: Matt Klos, Frederick Williamson & Kevin H. Adams. Saturday, 4–7 p.m., Gay Street Gallery, Washington.