The 3rd Annual Shakespeare in the 'Burg festival brings more to the small town of Middleburg than simply the writings of The Bard. This year, New York playwright Lloyd Pace's Billings will makes its debut. Last year his full-length play, 912 Oz, received critical accolades. Tickets to the one act play are still available for the Sunday (April 3) matinée, and attendees are treated to a champagne brunch as part of the festivities.
Here at The Piedmont Virginian, we've been fortunate enough to talk with Pace about his most recent one act.
What was the inspiration for Billings, and when did you begin writing the play?
"When I sat down to write something new, an image came to me of a snowstorm and a woman in heels and a business suit trudging toward a motel pulling a suitcase on wheels through the snow. That image stirred my imagination. I wrote a first draft a couple of years ago. It's long one act, and most theaters seem more interested in 10 minute plays or short one acts, so I put it aside."
Who are your biggest influences as a playwright?

Chekhov, Eugene O'Neil, Tennessee Williams, Harold Pinter, and Sam Shepard.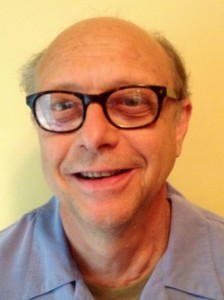 What is your background, in both theater and playwriting?
"I went to The American Academy of Dramatic Arts, and worked in a number of Off-Off-Broadway productions, but I wasn't that good of an actor. In fact, my wife sat me down and told me I wasn't that good, that I mugged too much.  She said that I should stick to writing and that she was sick of being embarrassed. I'd always tried to write poetry and short stories, so I figured why not try to save my marriage and start writing plays. Still married and still writing plays.
I was a member of Sanctuary Playwrights Theater in NYC, which last July produced a full length of mine, 912 OZ.  Sanctuary is not around anymore, but I'm also a member  of Axial Theater in Westchester County, NY, where I've had a number of one acts produced—another is scheduled for production, along with other one acts, in May."
Can you give us a little preview of what to expect from Billings?
"You'll be taking refuge in the lobby of a motel room from a blinding snowstorm in Billings, Montana.  A young lady will be manning the desk, as a middle-aged man and a stranger to Montana comes in looking for a room and for someone whom he loved and who left him without reason a good while back. Later, a woman, dressed for anything but a snowstorm, will come in, looking for what she lost, and still not sure she wants to find it.  It's a story about how a heart can long for what it can't have."
How was your play selected to make its debut at Shakespeare in the 'Burg, and what was your reaction when you received the good news? 
"I'm not sure of the selection process—you might ask someone at Shakespeare in the Burg about it. My guess is:  'Shakespeare in the Burg put a call out to various playwriting blogs and websites for one act play submissions. There were around 240 submissions for all over the country. A panel of judges reviewed the scripts, narrowed it done to some contenders, and then had a spirited discussion about the merits of the finalists. And, fortunately for me, they selected Billings. And fortunately for my wife, I will not be acting in it.' "
——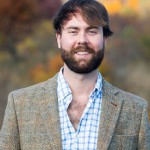 Morgan Hensley is a recent graduate of William & Mary where he studied English and creative writing with an emphasis on poetry. He is the Assistant Editor of the Piedmont Virginian and enjoys writing about music and the arts.