Photographer Douglas Lees: His lifelong hobby of capturing the chase
By Morgan Hensley • Photography by Doug Lees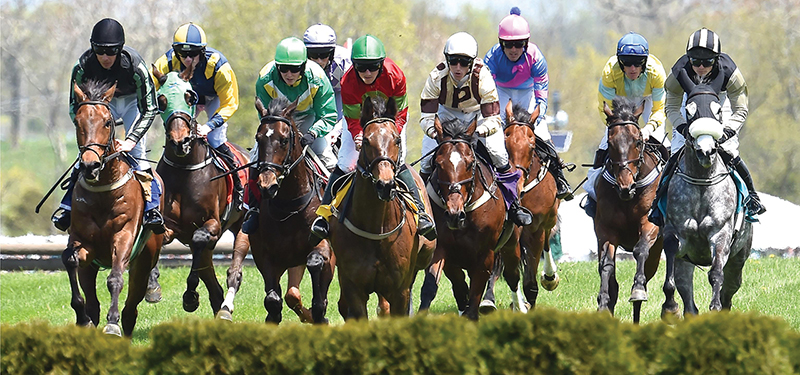 Since he began taking pictures nearly 50 years ago, Douglas Lees has garnered accolades and awards as one of the nation's most distinguished and prolific steeplechase photographers.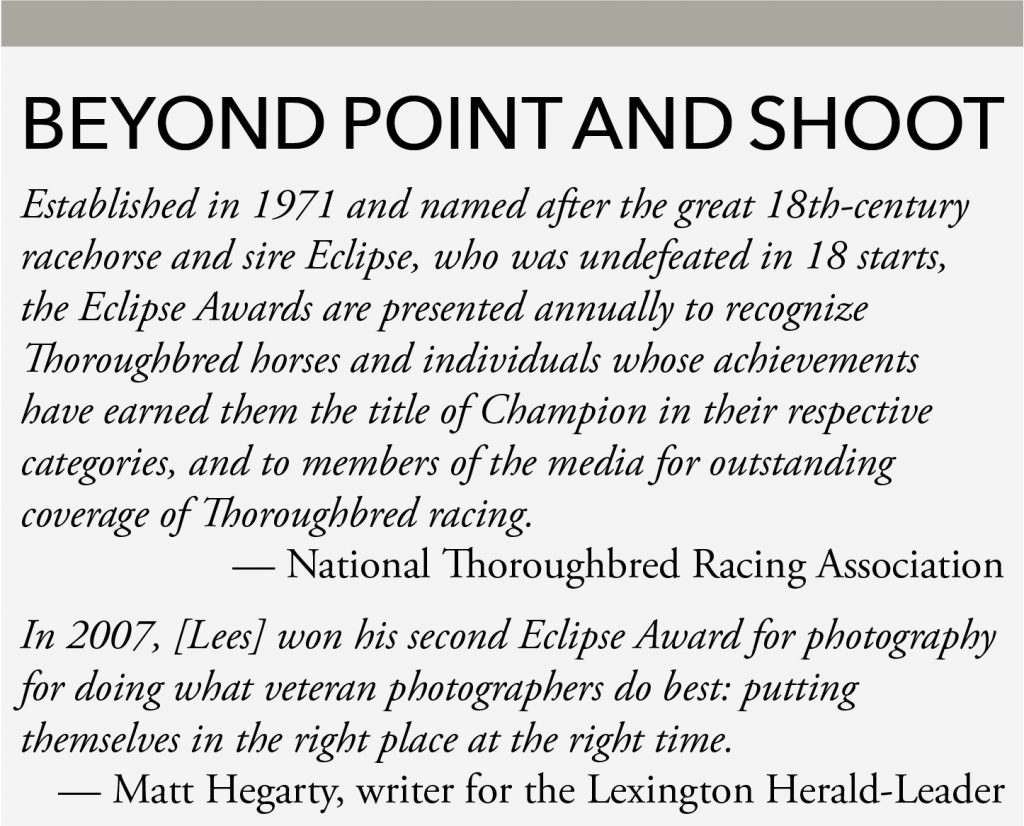 A lifelong resident of Warrenton, Lees inherited his parents' penchant for photography and foxhunting. Lees began shooting and developing pictures in the late '60s, and in 1967 at the age of 17 scored his first cover story for the Fauquier Times-Democrat. The photo, which was taken on a "miserable, terribly cold Saturday in March," Lees says, depicts a riderless racehorse who, in its bewilderment, wandered back toward the other horses.
He met renowned sporting photographer Peter Winants in 1971, and Lees' approach to photography changed immediately. "He took me to his studio and loaned me a lens for the day. I studied his photographs and thought, 'This is what I need to be doing.' I'm still operating under a lot of his theories," Lees says. He admired Winants' approach to sporting photography, which used large telephoto lenses to capture wide, vivid images. Lees experimented with different equipment and techniques, placing cameras under fences to capture the horses midair. "He told me to buy the best equipment that I could. It allows you to reach way out and capture the scenes that others maybe don't see."
In 2005 Lees switched to digital cameras. "The transition from film to digital is amazing. You can do so much more now, it's so much sharper," Lees says. "You can make adjustments in the field. Back in the day you couldn't fix the problem because you didn't even know if there was one."
Lees has won two Eclipse awards, the first in 1978 and the second in 2007, received three honorable mentions, and is one of only eight to win the honored award more than once. Both winning photographs capture accidents—that moment of uncertainty and stillness, the outcome forever suspended—and in both cases jockey and horse were unharmed. "I can count on one hand the number of times horses have been injured," Lees says, "and I don't even think I'd be able to name five."
In the offseason, Lees photographs fly fishing, his other passion, and foxhunting. "The hounds and the horns, that's powerful stuff. Even better when you can capture it," Lees says. Now retired from a career as an insurance agent for Carr & Hyde, Lees continues to develop his craft, learn new techniques, and compile his lauded photographs into a book.