Founded in 1995, Les Yeux du Monde is a contemporary art gallery located in Charlottesville. The gallery maintains the highest standards, representing both established and emerging artists from the Central Virginia region and beyond. The current exhibit is "Megan Marlatt & Margaret McCann: Big Heads and Small Giants."The  two artists' works are not only wonderfully imaginative and humorous, they are erudite explorations of scale, tradition and innovation. The exhibit runs until March 26.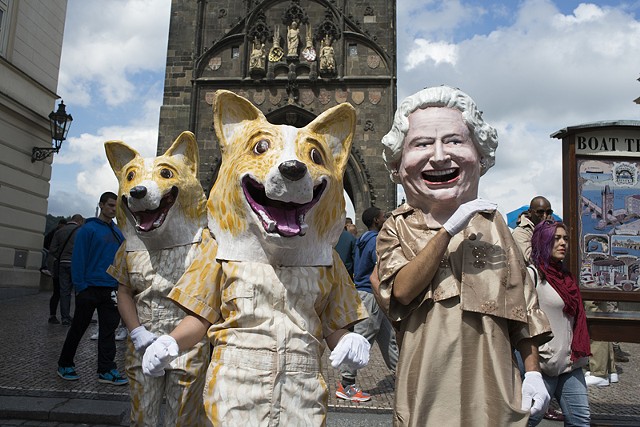 Megan Marlatt, a professor of painting at the University of Virginia since 1988 and a recipient of countless awards, including an NEA grant and VMFA fellowships, has been performing with her Big Head Brigade since 2013 all over the world, and has earned accolades from various critics, including the New Yorker. This artist collective that Marlatt founded makes, exhibits, and performs in papier-mache' big head masks, traditionally designed for Spanish and Catalonian festivals. The exhibition will include some of Marlatt's "big heads" as well as works on paper and canvas that are related to this theme.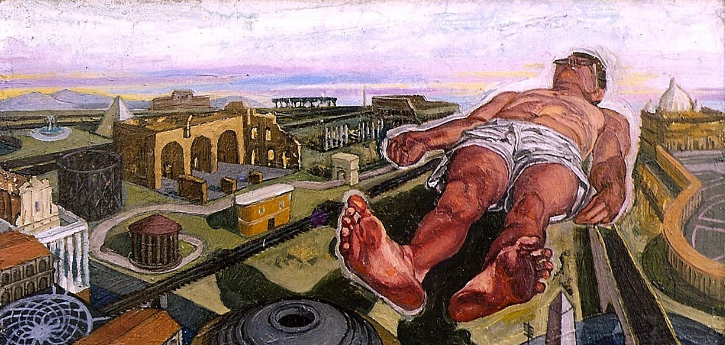 Margaret McCann, a Yale M.F.A. alumna, who has exhibited internationally and won many prestigious awards, including a Fulbright to Italy, will exhibit her own strange "headworks" and "little giants."  She writes:  "My fascination with scale dislocation and monumentality developed in Rome, where I lived for eight years. I began painting still life as visionary cities, then placed giant figures in them, exploring foreshortening's cubist contradictions—forms projecting into space while shapes stack up on the picture-plane. My Fulbright project, to study depictions of saints and apply their strange fusion of the neurotic and sublime to portraiture—led to… 'headworks,' self-portraits with the stuff of thought in architectural configurations piled on my head."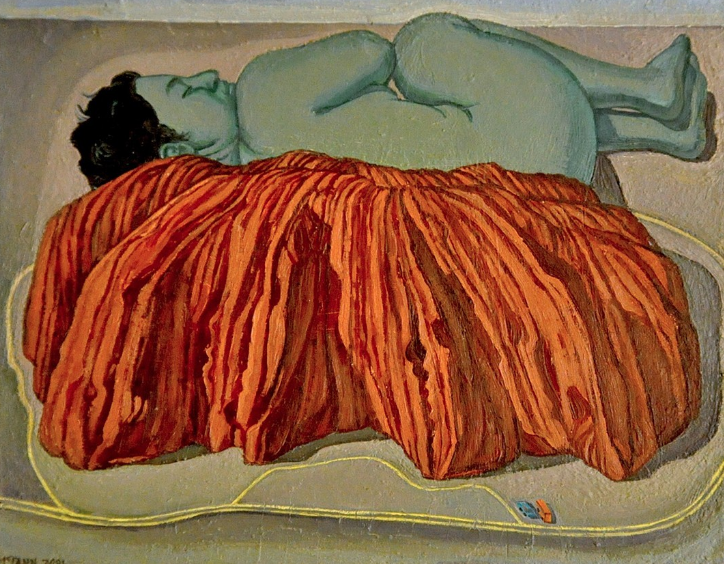 Les Yeux du Monde is open 1–5 p.m., Thursday–Sunday, and by appointment.  Call 434-882-2620, email LYdMGallery@gmail.com or visit www.lesyeuxdumonde.com for more information. They are located at 841 Wolf Trap Road, Charlottesville, VA, 22911.