Gardening tips to cultivate splendid arboreal backdrops year-round
By Dan and Leslie Gregg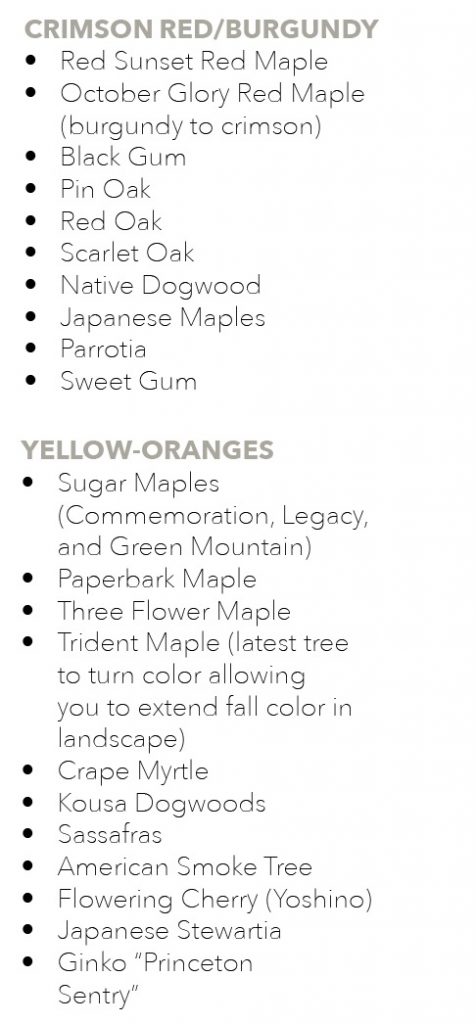 When planning or embellishing a landscape, many people immediately think about which flowering perennials, shrubs, and trees will burst with spring color. What is often forgotten is the fabulous array of plants which best display their vibrance and beauty during the fall season, trees being foremost among them.
Trees provide interest and variety throughout the entire seasonal cycle; they provide blooms in the spring, shade and privacy with lush foliage in the summer (and, for some varieties, fruit), vivid colors in the fall, and bark texture and branch structure in the winter.
Are you looking for tree inspiration for autumn landscaping? Fall is upon us, with gorgeous colors in native forests. Fall foliage begins in the Piedmont in early to mid-October when dogwood leaves begin turning maroon. Peak season hits in late October through early November, bringing yellows (hickory, poplar, and chestnut oak), oranges (sugar maple, sassafras), and reds (red maple, black gum, dogwoods, red and black oaks).
Don't let spring take all the landscaping glory. There are many showstoppers during the autumn months that can bring just as much beauty to your surroundings.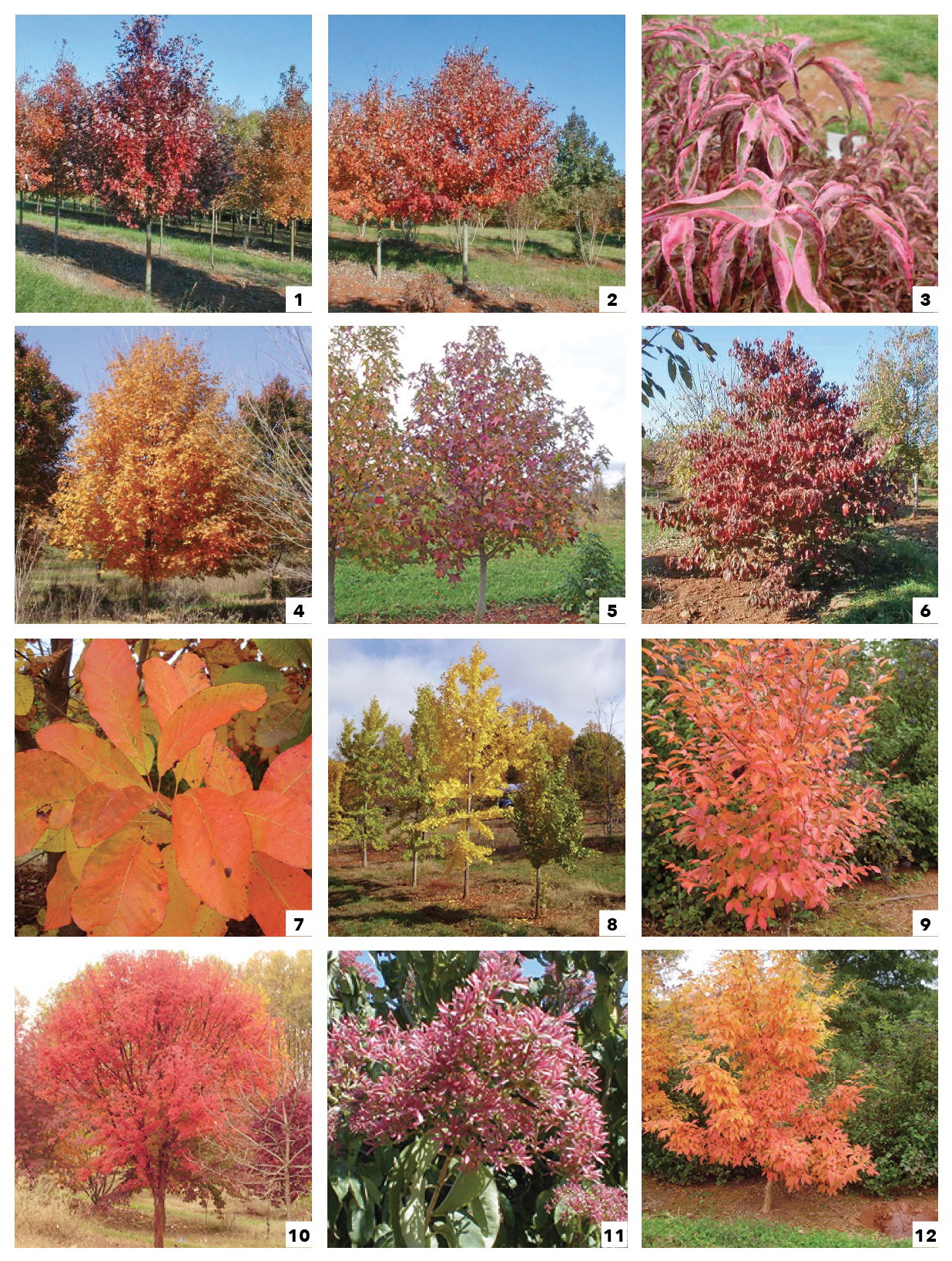 1. October glory red maple (Acer rubrum) 2. Red Sunset Red Maple (Acer rubrum) 3. Kousa dogwood) (Cornus kousa 'Wolf Eyes') 4. Green mountain sugar maple (Acer sacharum) 5. Sweet Gum (Liquidambar styriciflua) 6. Native dogwood (Cornus florida) 7. American smoke tree (Cotinus obovatus) 8. Ginkgo (Ginkgo biloba 'Princeton Sentry') 9. Japanese Stewartia (Stewartia pseudocamellia) 10. Paperbark maple (Acer griseum) 11. Seven-son flower (Heptacodium miconoides) 12. Three-flowered maple (Chinese) (Acer triflorum) Facing page: Japanese Maple (Acer palmatum). Photos compliments of Market at Grelen
---
Dan and Leslie Gregg are the owners of The Market at Grelen and Grelen Nurseries