Do you receive our free, weekly newsletter? If not, you're missing out on awesome events, fun articles, delicious recipes, and much more! When you sign up for our newsletter, you sign up for more than a newsletter. Our #PiedmontWeekendPicks is a gorgeous, curated email updating you on the latest happenings and articles on our blog. Signing up is quick and easy; no intrusive questions or long forms to fill out. We know you're busy, that's why we send only one email per week. Help us help you by signing up via our form (in the right column if you're on desktop, at the bottom if you're on mobile), and together let's celebrate the good life.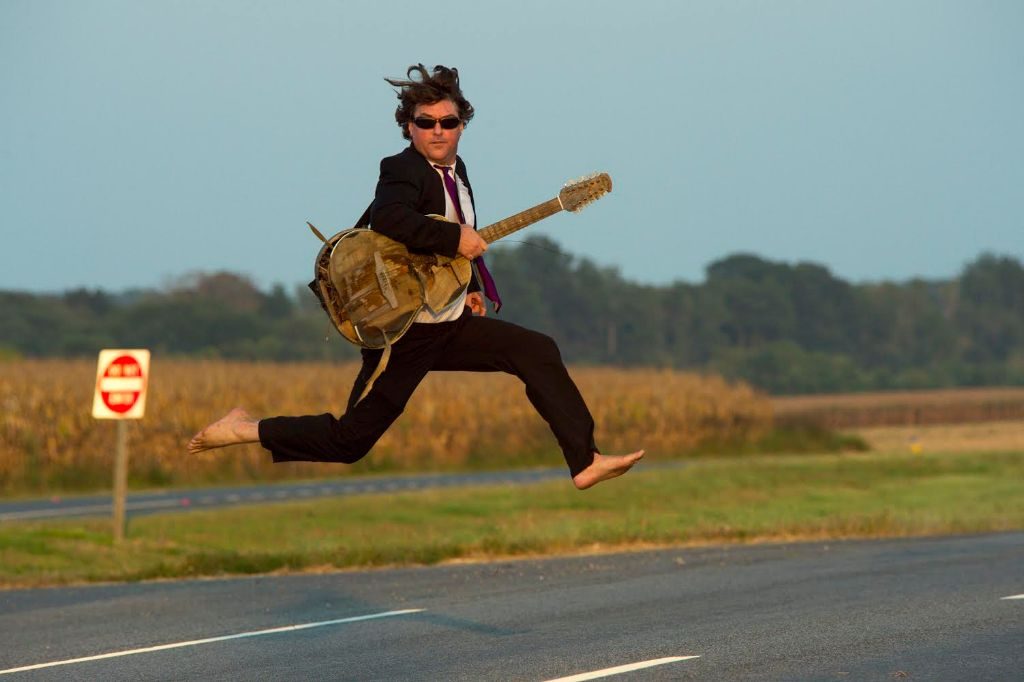 Keller Williams. Friday, Doors Open at 8 p.m., Jefferson Theater, Charlottesville.
For a little over two decades, Fredericksburg's jam-band guru Keller Williams has done his own thing in his own time.  Over the course of his 21-year career, the multi-instrumentalist has brought his one-man "Acoustic Dance Music," a hybrid of alternative folk and groovy electronica, to fans across the nation. Keller built his reputation initially on his engaging live performances, no two of which are ever alike. With the use of today's technology, Keller creates samples on the fly in front of the audience, a technique called live phrase sampling or looping, with nothing pre-recorded. See this truly independent eccentric we deemed "Fredericksburg's Guru of Jam!"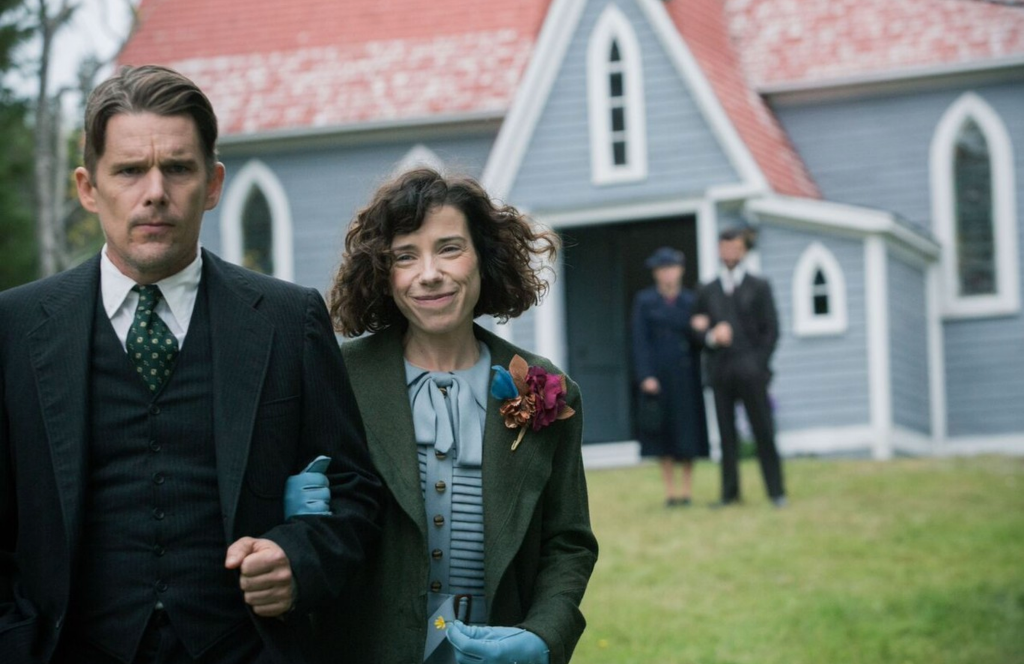 Winter Film Screening Series: Maudie. Sunday, Doors Open at 3:30 p.m. | Screening Begins at 4 p.m., Barns of Rose Hill, Berryville. 
Sallie Hawkins and Ethan Hawke star in this touching Canadian-Irish biopic of the Canadian folk artist Maud Lewis, often known as "the Canadian Grandma Moses." Hawkins' portrayal of the quirky, chain-smoking, severely arthritic title character earned acclaim from critics and fans, while Hawke plays against type as her boorish, fish-peddler husband. "What shines through is the beauty of the cinematography … and a remarkable performance by Hawkins, whose impossibly wide smile seems to bring the sun," writes Seattle Times film critic Moira MacDonald. Rated PG-13; 115 minutes. Watch the trailer on YouTube!
Pianist Brian Ganz: Chopin the Traveler, Chopin the Teacher. Sunday, 5:30 p.m., Barton Oaks, The Plains. 
A gifted teacher and virtuoso pianist, Brian Ganz is one of the foremost interpreters of Chopin and is widely regarded as one of the leading performers of his generation. The Washington Post has noted his mastery and sheer pleasure in the music: "There isn't much about Chopin that Brian Ganz doesn't know … his delight and wonder in this music seem to grow, apparently without bounds." Mr. Ganz is on the piano faculty of St. Mary's College of Maryland, where he is artist-in-residence, and is also a member of the piano faculty of the Peabody Conservatory. Explore the works of Chopin while raising money for scholarships and outreach funds for the Community Music School of the Piedmont, an organization that has enriched the lives of more than 400 children and adults in our community with music instruction and ensemble opportunities.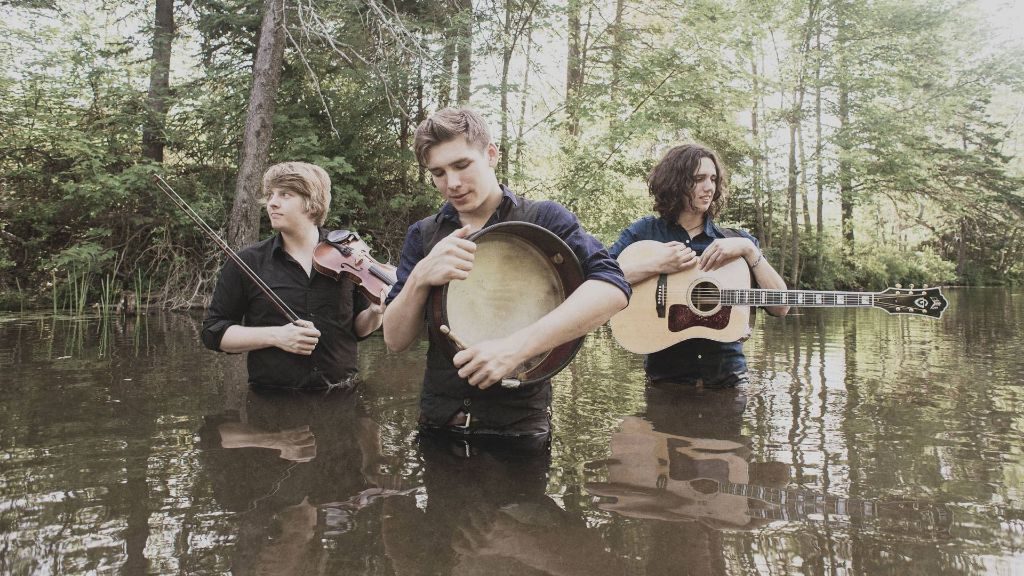 Ten Strings and a Goatskin. Saturday, 8 p.m., Gregory Family Theater at the Hylton Performing Arts Center, Manassas.
Enjoy an evening of folk fusion in an intimate cabaret setting with this young acoustic power trio from Prince Edward Island. The musicians, who perform on violin, guitar, and percussion, transform tradition with vigor, curiosity, and sparks of goofy humor. This mesmerizing performance of traditional and original music is inspired by the musicians' Atlantic Canadian histories and roots and infused with pop and world rhythms.

Three Voices:  Pam Black, Sally Bowring & Lou Jordan & Judy McLeod: Recent Work. Opening Reception: Saturday, 3–5 p.m., Les Yeux du Monde, Charlottesville | Exhibits Run until March 25.
The selected works by Pam Black were literally painted with her fingers to capture her observations of animals, often horses or dogs, in the fields sometimes using hand stitching reminiscent of bridle stitching. This method of working directly without even the intermediary of the brush heightens the freshness and intimacy of the scene. Layering organic and geometric forms and subtle veils of color with strong contrasts in a square format, Sally Bowring's works "allude to cycles, unpredictability, things seen and hidden and the repetition of life." Lou Jordan's recent paintings and collages are exuberant works influence by her sojourn in Rome and the later works of Henri Matisse the Fauvist School. Judy McLeod's recent paintings and collages of the earth and other lands were inspired by her travels while teaching at Semester at Sea. This show is part of her multi-venue retrospective spanning 40 years.