by Diane Farineau 
Nestled in the valley of the Blue Ridge Mountains in Nelson County, the first iteration of a brand new festival was born this weekend.  Hoopla is the brainchild of Devils Backbone Brewing Company founder Steve Crandall and veteran festival producer Justin Billcheck (e.g. Bonnaroo, Virginia Craft Brewers Fest). The event took full advantage of award-winning brews and views to provide a weekend of adventure, music, and fun.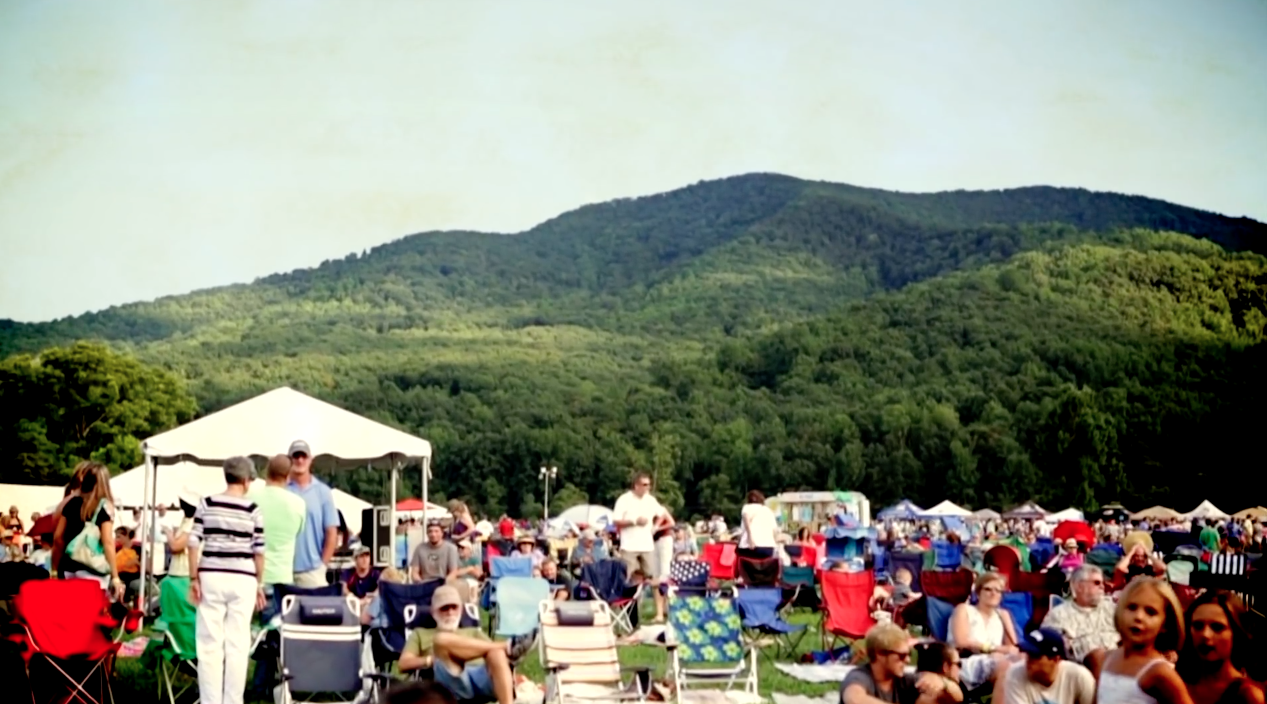 The brewery has cultivated what it refers to as its Basecamp & Brewpub, combining the traditional framework of a music festival, replete with food trucks, vendors, and family activities, infused with a beer garden vibe.  Multiple participants commented on their appreciation of the thoughtful layout, which enabled attendees to eat, drink, visit vendors, watch their kids climb the rock wall and repose, all in earshot and eyesight of the music.   
The lineup was amazing, kicking off Thursday night (in spite of Mother Nature's protestations), with the Trongone Band, Adrian Duke Project, and Jeremiah Tall, giving their all for a group of slightly soggy, but hardy revelers.  Friday's schedule included multiple opportunities for adventurers like a guided hike, human foosball, and seven hours of awesome tunes including the Old 97s and Holy Ghost Tent Revival.  Smart partiers who knew how to pace themselves were up with sun for yoga before diving into a home brewing demo followed by a "Name That Beer" contest, or maybe some trout fishing followed by a tour of other area attractions including Bold Rock Cidery, Silverback Distillery, and the Virginia Distillery Company.  Saturday's musical attractions kicked off with local favorites the Gold Top County Ramblers.  Headlining the evening was New Orleans band the Revivalists, dedicated fans of which hailed from far-flung locations, a testament to this group's rising star power.  Sunday was Mother Nature's reward for a sloppy start to this event, and partiers were treated to the kind of sunny, breezy, crystalline day for which Central Virginia famous. Sunday wrapped up with a 5k trail run and gospel brunch with Adrian Duke and Hair of the Dog (the band, that is).
That there will be subsequent Hooplas in years to come is without question.  Crandall and Billcheck are a talented team whose experience curating successful events combined with the sweet set-up they have created in Nelson County guarantees not only future good times, but also staying power.  Mark your calendars now!